After going up in smoke in 2022, a renewed effort to legalize marijuana in Delaware
The two-pronged measure got derailed last year by the governor's veto. Supporters say there's even more support this session.
Last year's roller-coaster ride that ultimately saw Delaware once again fail to legalize and regulate recreational marijuana led some advocates to predict the quest was dead until at least 2025.
That's when Gov. John Carney, the staunchest foe and biggest impediment, leaves office.
But with more progressives winning election to the state House and Senate in November, both chambers might finally have veto-proof majorities to override the continued objections of Carney.
"The governor's position hasn't changed,'' spokeswoman Emily Hershman said this week. Asked whether Carney, a second-term Democrat who by law can't seek a third term, might again use his veto pen to stymie the legalization effort, Hershman demurred. "We don't speculate on that question,'' she said.
Despite the governor's intransigence, prime sponsor Rep. Ed Osienski, a Newark-area Democrat, has reintroduced the two-pronged legislation. One of the bills would simply legalize weed for anyone 21 and over. The other would create a market with a 15% tax on sales, up to 30 retailers, and a regulatory structure.
The measures would not change state laws for driving under the influence. Nor would it allow people to grow marijuana, consume it in public, or prohibit employers from having zero-tolerance policies.
"We have some new members, we have some new energy,'' Osienski said. "And I think a lot of them realized that I'm just not going to let this go. We've been through the veto and we've been through the veto override. And, you know, I just think I picked up more support for getting this done."
Senate lead sponsor Trey Paradee says it's well past time.
"From both an economic and a criminal justice perspective, legalizing and regulating the sale of marijuana is the right thing to do.," the Dover Democrat said, adding that he'll keep leading the charge in his chamber "for as long as it takes" for the bills to pass.
Both measures advanced this week to the full House after clearing committee hearings. No vote before the full House could take place until March at the earliest, however. That's when the Legislature reconvenes after a respite for budget hearings. Should the bills pass the House, the same process would then play out in the Senate.
The bills are primarily favored by Democrats, who hold advantages of 26-15 in the House, and 15-6 in the Senate.
Most Republicans are against legalization, however. Foes contend it will increase usage among teenagers and younger adults, and lead to more accidents on the road in a state where fatal crashes reached a 35-year high last year.
'A matter of time before legalization is implemented'
In 2022, the legalization measure passed in early May with a 26-14 vote, with three Republicans voting yes. The bill only needed a simple majority of 22 votes.
But while waiting to see if Carney would exercise his veto power, the regulatory bill that needed a three-fifth majority (25 votes) because it included a tax suffered a dramatic failure. That occurred primarily because co-sponsor Rep. Larry Mitchell, who was ill but had joined the meeting virtually, did not vote, leaving it with 24 votes.
Then Carney vetoed the legalization piece. An override required a three-fifths vote, but  failed after a handful of members from both parties changed their vote to no.
That left Zoe Patchell of the Delaware Cannabis Advocacy Network crestfallen.
Patchell, fighting back tears after the crushing defeat, said she then resigned herself to the notion that for at least three more years, people who are found with less than 28 grams can still get a $100 civil fine. Even though lawmakers removed criminal penalties for simple possession in 2016, Patchell stressed that the discovery of marijuana remains a pretext for searches of a person, vehicle, or home.
But Osienski's dogged determination, positive polls, and the election results — including Mitchell's Democratic primary defeat to first-time candidate DeShanna Neal, a vocal legalization supporter — have once again given Patchell renewed hope that this is the year.
"What happens with legalization this year is unknown, but we are guardedly optimistic moving into the legislative session,'' Patchell said. "We just hope that the General Assembly keeps their sights on the fact that an overwhelming amount of voters do support cannabis legalization.
"It's just a matter of time before cannabis legalization is implemented. But how many people will be harmed by this policy in the meantime, and how many more taxpayer dollars is the state going to waste enforcing an unenforceable policy?"
'If you want to get high, get high,' new House member says
Neal, who defeated Mitchell by 24 votes and also won the general election to represent the Elsmere area just outside of Wilmington, has signed up to be a co-sponsor of the legislation.
The new lawmaker also thinks that even if Carney pulls the veto trigger, there's enough support to get over the override hump that eluded lawmakers last year.
Neal, who suffers from lupus and sometimes uses a wheelchair, also said she'll probably use marijuana to help combat the pain she experiences. She said she recently applied for a medical marijuana card too.
Neal says one reason for her support is that doctors in America have long "been too quick to prescribe narcotics and opioids, which has led to the opioid crisis that we're seeing currently, not only in this country but in the state,'' where overdose deaths are at record levels.
She also cites the revenue that Delaware is losing to neighbors such as New Jersey, which opened retail marijuana stores last year, and Maryland, which will do so this year. A total of 21 states and the District of Columbia allows recreational use of marijuana.
The freshman lawmaker also says it's not that big a deal.
"If you want to get high, get high,'' she said, noting that since the pandemic hit in 2020, "we have been ridiculously stressed out as a people. And there is nothing wrong with finding ways to relax and de-stress, especially if we have no problems with people just buying beer and alcohol to de-stress, knowing what that does to their health."
Even if people smoke weed or eat edibles without a health reason, that's fine with Neal, too.
"They're not going to be like, 'Wow, now that I'm really high, let me go drag racing down Kirkwood Highway,'' Neal said. "They are going to be more like, 'Hey, you want to get some DoorDash and watch a really terrible pop culture movie? Yeah, let's do it.' And then by the time they eat everything, they're asleep. So I mean, come on."
Bear-area Democrat Sophia Phillips, a new House member, says legal weed is "long overdue'' because of the revenue it will generate. She said it's "incredible" that people who have been convicted of marijuana offenses, as well as their children, would be able to apply for up to 15 social equity retail licenses of the 30 the legislation would authorize.
"It would give them an opportunity to get involved in this market,'' Phillips said. "So they'll get discounted application fees. They won't be required to have a facility prior to being issued a license because that takes a lot of money upfront."
She's prepared to support the measures and to thwart the governor if necessary.
"I'm ready to vote for it,'' Philips said, "and I'm ready to override if need be."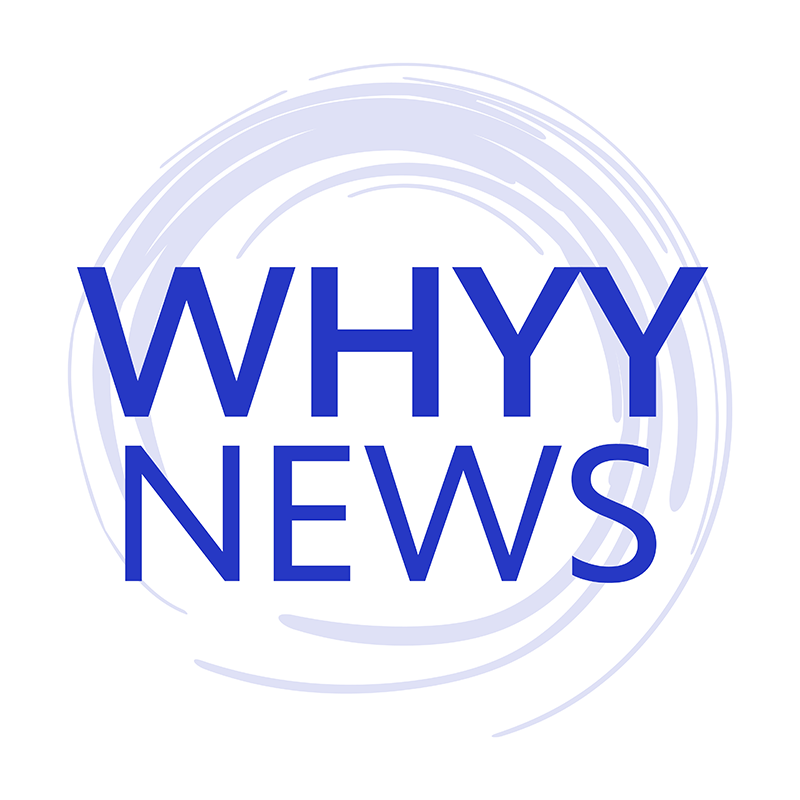 Get daily updates from WHYY News!
WHYY is your source for fact-based, in-depth journalism and information. As a nonprofit organization, we rely on financial support from readers like you. Please give today.