'We're on a roll now': Delaware Gov. Carney cites economic progress in State of the State speech
The second-term governor cited new initiatives to improve education and housing opportunities — but also scolded constituents to stop littering.
Citing major new business projects in Seaford, Middletown, Wilmington, and elsewhere throughout Delaware, Gov. John Carney declared "we're on a roll now" in his State of the State speech Thursday.
The annual speech was Carney's first before a full complement of lawmakers and state officials at Dover's Legislative Hall since January 2020, two months before the coronavirus pandemic struck and shut down the state.
The second-term governor, who was inaugurated in 2017 and leaves office in January 2025, spoke for 37 minutes and used his penultimate annual address to highlight recent and cumulative successes and outline priorities for the upcoming year.
They include monumental challenges such as improving K-12 public schools, where proficiency test scores continue to lag, and raising teacher salaries under a fiscal 2024 budget proposal unveiled earlier this week.
Noting that "too many students are behind,'' he said investments in Wilmington schools, where scores are among the lowest in the state, along with better educator pay are paramount.
"The competition for the best teachers in this region is more intense than ever,'' Carney said. "So we need to pay our teachers more to win the competition with surrounding states."
Carney's budget also will "increase state investments in early childhood education," he said. That includes an unspecified increase in the state subsidy that child care centers receive for children from low-income homes.
Another top priority is improving housing opportunities for middle-class and economically-challenged residents.
For example, Carney noted that on Wilmington's impoverished East Side, a new $100 million school is under construction, and that federal pandemic relief funds are helping the city government and nonprofit partners raze, restore, and rebuild hundreds of properties.
Carney said the mission is "to help more families find a safe, affordable place to call home. We'll make similar investments in Dover, Milford, and communities statewide."
None of these goals can be achieved without a state budget that's well-managed, and Carney pointed out that tight fiscal management has created a surplus to put many of his actions into place.
"We can't make any of these investments — in education, in our economy, in environmental protection, and public safety — if we don't have our fiscal house in order,'' he said. "When I took office six years ago, we were facing an almost $400 million deficit. Now, we have $400 million more in reserves for when the economy turns down again, which we know will happen at some point."
The governor also emphasized that in his view, the bedrock for a strong state is a thriving economy .
"Together, we're building Delaware's future economy,'' he stressed.
Highlighting projects in Seaford, Middletown, and Wilmington areas
To that end, Carney celebrated the creation of a multipurpose redevelopment, including health care and job training centers, at the "blighted Nylon Capital Shopping Center'' in Seaford, a western Sussex Town where DuPont Co. once had a thriving manufacturing plant.
He highlighted WuXi STA's 190-acre pharmaceutical manufacturing campus that is now under construction in Middletown.
"Over the next several years, the company will invest more than a half billion dollars at the site, creating hundreds of good-paying construction jobs along the way,'' Carney said. "When the plant opens, they expect to create 500 full-time jobs. It will also anchor industrial re-development in western Middletown, where the town has added hundreds of jobs in the last decade."
The governor also praised the "$500 million transformation underway at the Chestnut Run Innovation & Science Park along Route 141" west of Wilmington. "This will be a science and technology campus anchored by DuPont, Prelude Therapeutics, and Solenis."
Carney also noted that gun violence, which has long plagued Wilmington and Dover, dropped 30% statewide last year. The state will put more resources into targeting the people most prone to violence for intervention, he said.
"There's a lot more work to do, for sure,'' he said. "Gun violence anywhere is unacceptable — and we need everyone to make this a priority."
The governor also touched on two initiatives dear to his heart.
One is continuing the process of planting one million trees, one for every Delawarean as the state's growing population closes in on seven figures.
"We've already planted 120,000. But we have a long way to go to reach one million,'' he said. "And we need your help to reach our goal. Visit de.gov/tedi and record your tree plantings."
The other could qualify as Carney's pet peeve — roadside trash.
"We live in too beautiful a state to put up with this litter problem we have,'' he said.  "You
know by now how I feel about it. I can't stand it. I'll often stop my car to pick up litter on the side of the road. I know it drives my passengers crazy."
"But we shouldn't have to rely on other people to pick up our trash. We should stop throwing it out the window in the first place."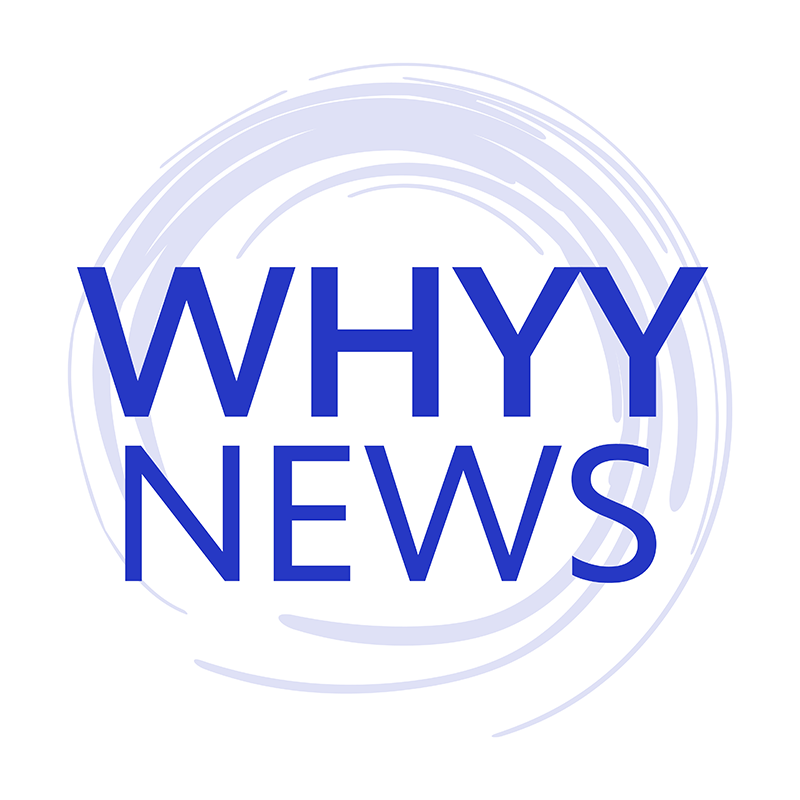 Get daily updates from WHYY News!
WHYY is your source for fact-based, in-depth journalism and information. As a nonprofit organization, we rely on financial support from readers like you. Please give today.