Women running the House: Glass ceiling 'shattered' in Delaware General Assembly
Valerie Longhurst is Delaware's first female speaker of the House. Two Black women — Melissa Minor-Brown and Kerri Evelyn Harris — hold the other top posts.
"These doors are now open and this glass ceiling has been not broken, but shattered."
With those momentous words, voiced by state Rep. Valerie Longhurst to an eruption of whoops, cheers, and resounding claps, the six-month session of the Delaware General Assembly came to a close.
Shattered indeed.
Just minutes earlier, Longhurst had been elected Delaware's first female speaker of the House. A procession of all 41 members, Democrats and Republicans alike, marched up the aisle, each presenting "Madam Speaker" with congratulations and a white rose.
Not only did Longhurst make history Friday night, her fellow Democrats picked Melissa Minor-Brown as majority leader and Kerri Evelyn Harris as majority whip.
The trio comprise the Legislature's first all-female party leadership slate. In addition, Minor-Brown is the first Black lawmaker named majority leader, and Harris, who is also Black, is the first open member of the LGBTQ community in a leadership role.
This marks the first time two Black lawmakers ever held two of the top spots in either chamber. Thirteen of 41 House members, and three of 21 senators, are Black.
Minor-Brown, a registered nurse in her third two-year term, said she's "excited to be a model and a voice for young Black girls out there and inspire them to claim their seat at the table. They are all powerful beyond measure."
Harris, who ran unsuccessfully for the U.S. Senate in 2018 and won a House seat in November, said she wants to use her leadership role to "continue the work of this caucus as champions to those in the community who feel as though they have no voice."
Jill Itzkowitz of the Delaware League of Women Voters hailed the historic changes.
"We're elated, and we hope this trend continues in the future,'' said Itzkowitz, who chairs the league's voting and elections committees. "We find that this is a step toward more inclusiveness in government, especially since there will be a diversity of race and sexual orientation."
Beyond the House leadership changes, 16 of the chamber's 41 members, and 15 of the 26 Democrats are now women — a number that has grown significantly in recent years.
Eight of Delaware's 21 state senators are women.
Overall, 24 of the General Assembly's 62 members (39%) are now women. Before the 2022 election, there were 19 women (31%) in both chambers.
'A positive change toward women's issues'
So what should Delawareans expect when lawmakers reconvene again in January, for the 2024 session?
With three women now in charge of House Democrats, who hold a 26-15 advantage over Republicans, Itzkowitz predicted an even sharper focus on issues affecting women.
The growing contingent of women in Legislative Hall in recent years has already helped push forward a number of those issues, including passage of an Equal Rights Amendment to the state constitution, strengthened abortion protections, and approval of paid family and medical leave for new parents, caregivers, and people with serious illnesses.
"I think this will promote women's health and reproductive issues. And women are more in tune toward family issues," Itzkowitz said. "So I think there will also be more legislation regarding family leave, childhood education and health, and gun safety. It will be a positive change toward women's issues and to society as a whole."
Longhurst, who heads the nonprofit Police Athletic League of Delaware, didn't mention any priorities specifically intended to help women, but indicated that would happen organically.
"This is a new journey for the Delaware House of Representatives, and having three women [leading the way] brings a different perspective,'' Longhurst said. "But I don't think it's going to be drastically changed where people feel that they're going to be uncomfortable. I just hope that we can continue to work together … and I don't see there really being any bumps in the road. I expect us to all get along."
Longhurst said she'll meet one-on-one with all 41 House members in the coming weeks "to kind of see what they're looking for" legislatively and from her as the speaker.
Longhurst, who has represented the Bear area of northern New Castle County since 2004, told WHYY News that her own legislative priority has been securing funding and resources to help people struggling with mental health issues. Now that she will be presiding over the entire body, Longhurst said, "I hope that somebody else in my caucus can pick up that."
She also broadly highlighted other issues that lawmakers have targeted in recent sessions.
"We're also still fighting for environmental protections and advancing that,'' the speaker said. "We have gun safety. We're definitely going to do permit-to-purchase in January when we come back into session."
Longhurst said she'll also seek to emulate her predecessor — pragmatic former state trooper Pete Schwartzkopf — in being a straight shooter who works with lawmakers regardless of their party or ideological persuasion.
"I learned a lot watching him succeed at the table, trying to negotiate," she said. "He knows how to bring together people in order to get a budget bill made and a bond bill done. And that I admire about him."
'Now we're all serving where we should have been'
The elevation of Longhurst was not unexpected.
For a decade, Longhurst has been majority leader and second-in-command to Schwartzkopf, who represents the Rehoboth Beach area.
While still basking in the glow of her historic achievement this week, Longhurst told WHYY News it's about time for women to take command. She becomes speaker almost a century after Florence Wood Hanby became the first woman elected to the General Assembly in 1924, when she won a House seat.
"We've been integrated into politics and we've put ourselves at the table and now we're all serving where we should have been to better represent Delaware,'' Longhurst said. "More diversity is always important."
During her emotional acceptance speech on the House floor, Longhurst traced her unlikely journey to one of Delaware's most powerful political posts.
She cited childhood challenges growing up in Illinois as the daughter of a mostly absentee father and an alcoholic mother who attempted suicide.
"Moving from caretaker to caretaker, from school to school, I watched in horror as my mother attempted to take her own life,'' Longhurst told colleagues. "The turmoil at home caused my academic performance to suffer, and I came to understand that I lacked the support, guidance, and love that many of my peers had within their families."
Longhurst said she found solace and purpose as a kid in competitive sports — volleyball, track, tennis —  and with the guidance of coaches and camaraderie of teammates "discovered the transformative power of hard work and resilience."
Longhurst, 59, continues turning to athletics to motivate herself, regularly competing in triathlons.
It's that same competitive and collegial nature that over 19 years has steadily propelled Longhurst to the top of the House.
"I never imagined,'' Longhurst said after taking the oath of office and accepting the gavel from Schwartzkopf, "that the little girl who had so many challenges in her early years would grow up to be a part of history as the first female speaker of Delaware."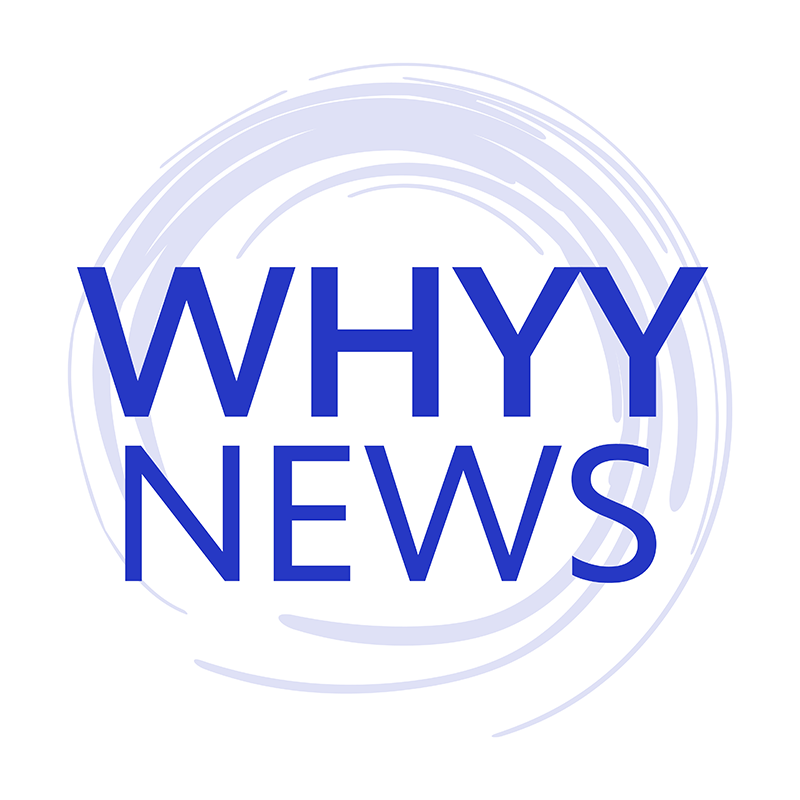 Get daily updates from WHYY News!
WHYY is your source for fact-based, in-depth journalism and information. As a nonprofit organization, we rely on financial support from readers like you. Please give today.