Delaware to make some police misconduct records public. Reform advocates say it's not 'true transparency'
During the three years since George Floyd's murder, the law enforcement lobby succeeded in eroding the initial bill's expansive provisions.
Within days of Minneapolis police killing George Floyd in May 2020, a chorus of Delaware police reform advocates began demanding an overhaul of the state law that for nearly 40 years has shielded police disciplinary records from public scrutiny.
At the time reformers vilified the Law Enforcement Officer's Bill of Rights, known as LEOBOR, as a statute that serves to protect the identity of rogue cops and keep their corrupt behavior secret.
A three-year effort to overhaul the law finally paid dividends last week. With only one dissenting vote, the General Assembly passed a bill that will require the state to publicly release the names of officers who commit selected violations of agency policies, as well as a narrative of their actions. Gov. John Carney is expected to sign it into law.
The actions covered under the bill include the use of force that results in serious physical injury, sexual assault, sexual harassment, dishonesty, and domestic violence. The information must be posted within 60 days of the investigation's completion on the website of the state's Criminal Justice Council. Accounts of officers who fire their weapons, even if they don't violate agency policy, must also be posted.
That public account must include a "complete description of the facts, steps taken to further an investigation, evidence collected' and the conclusions, according to the bill. The names of officers except those in domestic violence cases must also be included,  as well as any discipline and their job status.
In addition, all Delaware law enforcement agencies must tell the Criminal Justice Council how many public and internal complaints they received, how many were formally investigated and resolved informally, and the disposition of all formal probes. That aggregate information also will be shared with the public.
The chief House sponsor, Democratic Rep. Melissa Minor-Brown, hailed the reform bill as a "serious and meaningful step in the right direction after several attempts to make progress on this issue'' of bringing transparency to police misconduct.
The chief Senate sponsor, Democrat Tizzy Lokman, said it will help Delawareans "differentiate between honest police officers upholding their oath and bad apples whose actions spread fear and distrust among our neighbors."
In an ironic twist, however, reform advocates such as the state's NAACP and American Civil Liberties Union chapters and the Wilmington Metropolitan Urban League have almost universally panned the measure as a weak first step in holding rogue officers and agencies who protect them accountable.
Meanwhile, police unions and agencies, who spoke out against changes to LEOBOR three years ago, have endorsed the measure.
John Reynolds, the ACLU's deputy policy and advocacy director, asserted that despite the first substantial changes since the law was enacted in 1985, the system really hasn't changed.
"This is not creating a pathway to true transparency," Reynolds told WHYY News. "I don't see what's worth a large celebration. We still have a system that is going to be continuing in the same exact way, with police policing themselves. That was one of the very primary things that community members said needed to change in Delaware."
Reynolds says police still have the ultimate power to decide whether to investigate a citizen's complaint, conduct a formal or informal probe, and substantiate or reject the allegations.
"All that this bill is changing is that if police substantiate one of a small number of categories of complaints, the police then decide what or how they should summarize their activities and their investigation."
During a Senate Judiciary Committee hearing in June, Attorney General Kathy Jennings' office endorsed the bill, as did representatives of several police agencies.
One was Richard McCabe, who heads the New Castle city police and is a leader in the Delaware Association of Chiefs of Police. McCabe read a supportive statement from Jamie Leonard, who heads the Delaware Fraternal Order of Police union.
Leonard's letter said the group had three goals — transparency, educating the public, and building trust.
"We wanted to lift the veil of secrecy that so many believe surrounds our profession,'' said McCabe, reciting the letter. "We want to provide access to information that includes names on cases where we believe our officers fell short of the standard expected by our agencies, by other officers, and by our community."
"We recognize change is difficult, but necessary,'' McCabe continued. "This bill represents impactful change."
Initial bill made all misconduct allegations public but went nowhere
So what happened during the three-year period?
Why didn't the initial bill, proposed by the Legislative Black Caucus and introduced by Sen. Lockman in May 2021, gain any traction?
In essence, the state's influential law enforcement lobby succeeded in steadily watering down the provisions as the legislative sausage was made.
The initial bill would have required public disclosure of all "allegations, complaints or charges'' against a Delaware police officer, as well as the transcript of any disciplinary hearing and the disposition of the matter.
That proposal also allowed any state, county, or municipal jurisdiction with a police agency to create a community review board that could "hear and decide law enforcement disciplinary matters" and issue "public reports regarding trends" in police discipline.
Within a few weeks of introduction, that bill cleared the Senate Judiciary Committee but never came up for a vote before lawmakers adjourned on June 30.
"It was a vision that was overwhelming, and something that the General Assembly wasn't ready for,'' Lockman told WHYY News on Monday. "I think it was really important that that vision was presented and that we had the opportunity to show the strong support of the advocacy community for that vision. On this issue in particular, it's something that people feel very personally and very intensely in a lot of different ways."
Bill 'maintains status quo' of cops investigating each other
After the first attempt failed, Lockman went back to the drawing board while continuing to consult with reform advocates and law enforcement parties, and in 2022 introduced a revamped bill with significant changes that benefited police.
Instead of all allegations being made public, only substantiated complaints of "serious" misconduct would be made public.
The bill defined serious misconduct as dishonesty, excessive or unauthorized force, unbecoming conduct, falsifying records, tampering with witnesses, sexual assault, attempts to coerce sex while on duty, and domestic violence. In addition, the bill included any conduct that led to an officer being fired, demoted, or suspended for a week or longer.
The second version also removed the provisions that authorized community review boards that could conduct oversight.
Once again, however, the bill went nowhere, as Lockman didn't have enough support to bring it up for a vote in the chamber where her party then had a 14-7 majority.
So this year Lockman and Minor-Brown made a third attempt, one that removed even more types of misconduct from public disclosure. For example, instead of any excessive or unauthorized force, only force that resulted in serious injury would be disclosed.
That's the version that passed on June 30, the final day of the legislative session.
Reynolds pointed out, however, that the violence of former Wilmington officer Samuel Waters, whom a jury found guilty last month of assault in a case where he slammed a man's head against a wall during an arrest in a convenience store, would not be disclosed because the victim was not seriously injured. The episode was captured by a store surveillance camera.
The dishonesty of Waters, who falsified paperwork in the case, would have to be disclosed.
Shyanne Miller of the Urban League expressed her group's displeasure during last  month's committee hearing, saying reform advocates were cut out of the consultation process when this year's changes were made.
"We are very concerned that what this will do is actually slow down progress on reform for LEOBOR,'' Miller told senators. "Really this maintains the status quo of allowing police to investigate themselves."
Though Lockman considers the reforms to be significant, she readily acknowledges that the influence of the police lobby on the General Assembly, which includes a handful of former cops, succeeded in steadily eroding the bill.
"There has been a longstanding relationship of trust there versus the way that other stakeholders have been able to engage,'' Lockman said of law enforcement having the ear of Delaware lawmakers.
While she says reform advocates have been heard, "Unfortunately, the way the sausage gets made is not always as rapid as we would like. But that's why it's important to get some movement going, because then that momentum can build. And I'm still confident that we will be able to continue to make reforms."
The three-year journey to pass a bill "can seem like a whole lot of effort for a small bit of change,'' she said. "But that's where it starts."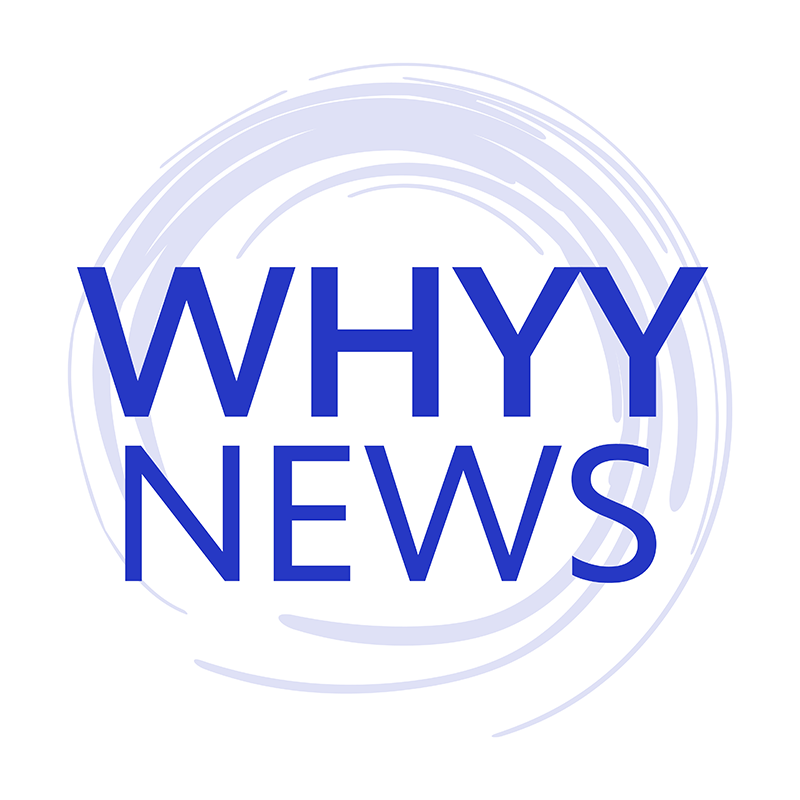 Get daily updates from WHYY News!
WHYY is your source for fact-based, in-depth journalism and information. As a nonprofit organization, we rely on financial support from readers like you. Please give today.