Bill mandating training and a permit to buy handguns back on the table in Delaware
Gun control advocates say it can reduce illegal trafficking. Second Amendment advocates counter that it's an unconstitutional, unnecessary move.
Bob Mineo of the southern Delaware town of Millsboro likes to use his shotgun for skeet shooting and keeps a handgun for personal protection.
He believes the Second Amendment right to bear arms gives Americans the right to buy any type of firearm, including the assault-style weapons that Delaware lawmakers banned last year.
But when it comes to pending Delaware legislation that would require a permit to buy a handgun, Mineo differs from many gun rights advocates.
"I think it's a really good idea to have a permit" after taking a training course, Mineo told WHYY News this week while picking up shotgun shells at Miller's Gun Center on Route 13 near New Castle. "When I got my pistol in New York several years back, I did all that and I thought it was great. It was very helpful."
The bill under consideration in the General Assembly would mandate all licensed firearm dealers and unlicensed sellers to require prospective buyers to first present a valid permit. To obtain a permit, people would need to get fingerprinted by the state and take an approved course in handgun safety and storage that includes the firing of 100 rounds. The purchase permit would be valid for six months.
Gun owners who already have a concealed carry permit would not have to get a permit because they have already received training and been vetted by the state. Qualified current and retired law enforcement officers also would be exempted.
Currently, to purchase a gun from a licensed dealer in Delaware, a buyer must present their driver's license or state identification card, then fill out a form in person and wait while a background check is conducted. The whole process can be done in a half-hour.
The permit-to-purchase bill isn't new for Delaware. A similar version sailed through the state Senate two years ago but stalled in the House. And last year, when lawmakers and the Carney administration passed a gun control package that banned assault-style weapons and high-capacity magazines, raised the age to buy a handgun from 18 to 21, and expanded background checks, the measure to require a permit was left on the sidelines.
Sen. Tizzy Lockman has resurrected the effort, however, and the bill faces a hearing Wednesday in the Senate Judiciary Committee. Lockman said she's optimistic of success in both chambers this year, and pointed out that she tweaked the bill to address one concern by some gun rights advocates.
"There were concerns that the permit would have a negative impact on lower-income folks who, of course, do deserve to exercise their rights like anyone else,'' Lockman said. "So what we added was a voucher program so folks under 200% of the poverty level will be able to receive a voucher to pay the cost of firearm training in order to qualify."
The permit itself is free, but the cost of the course, ammunition, and fingerprinting can be more than $300.
Traci Murphy of the Delaware Coalition Against Gun Violence contends the complaint about the cost was a red herring.
"In that sense, I remind people that handguns are $500 or more," Murphy said. "This is not a low-income hobby."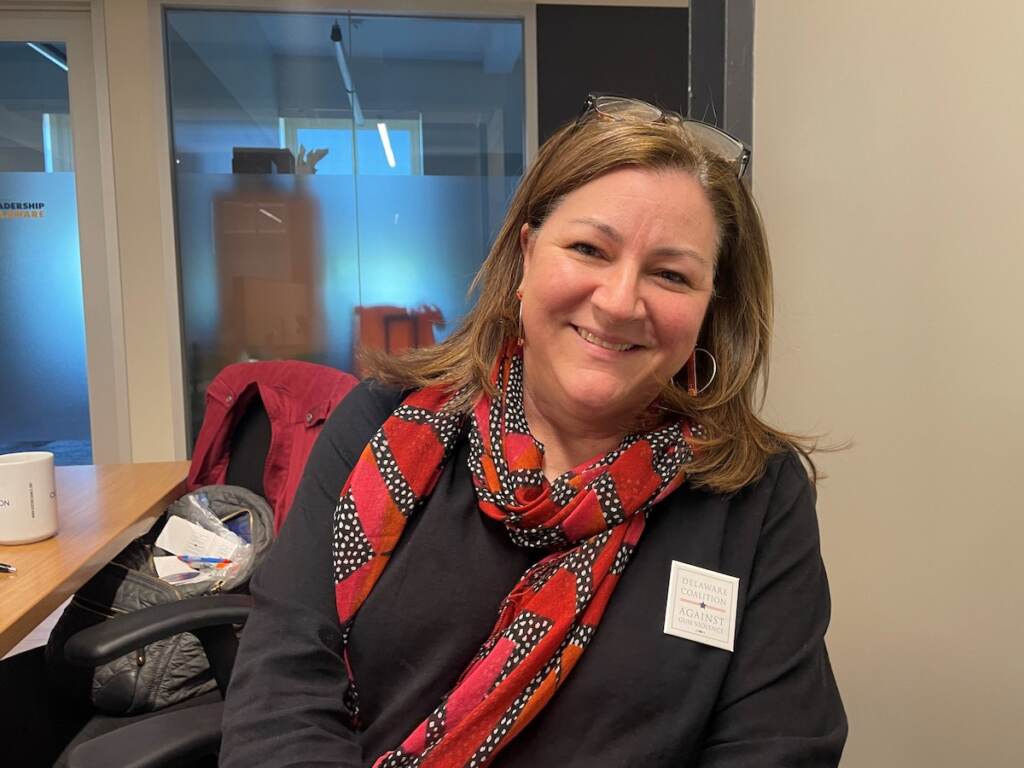 'We have to stop making it so easy to guns here in Delaware'
Murphy says requiring a permit or license to buy a handgun — already law in about a dozen states including Delaware's neighbors New Jersey and Maryland but not Pennsylvania — is a proven way to slow the spread of weapons to criminals.
"Requiring a permit to purchase is the single most important piece of legislation we can move to limit gun trafficking,'' Murphy said. "We hear all the time that people from the opposition say criminals are not going to follow the law, and that's true. But we have to stop making it so easy to buy guns here in Delaware. It's just too easy."
"This bill seeks to change all of that by creating a better vetting process for who can buy guns in the first place. It will make those guns harder to sell on the underground market, and it will make our communities, our schools, our homes safer from firearm violence. I don't think it's too big of an ask. I had to be fingerprinted to chaperone the eighth grade field trip last year."
Yet Murphy's logic doesn't sway Jeff Hague of the Delaware State Sportsmen's Association, which has active lawsuits against the assault-style weapons ban, the limit on magazine sizes, and prohibiting anyone under 21 from buying a handgun.
"This proposed legislation serves as just another example of the sponsors not having the intestinal fortitude to take on the real causes of violent crime and to target the people that commit those crimes of violence,'' Hague said. "It is a fact that over 80% of all violent crime occurs in urban areas and is directly related to drugs and gangs, yet these senators refuse to address the root causes of such crimes."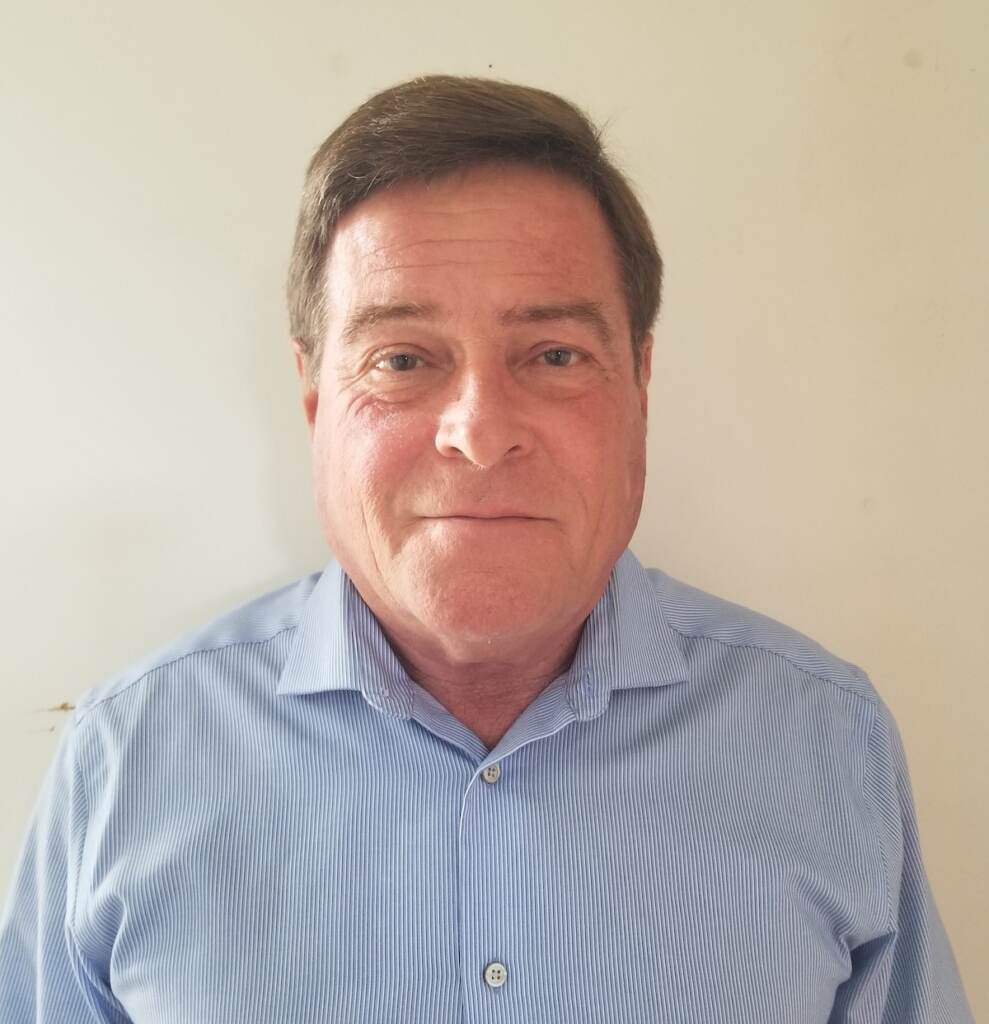 Hague also says the proposal violates the Delaware Constitution's provision that says "a person has the right to keep and bear arms for the defense of self, family, home, and state, and for hunting, and recreational use."
Hague said, "Based on the provisions of this proposed legislation it could take at least 60 days before a law-abiding citizen could exercise their constitutional right to keep and bear arms."
'I don't need to go to school to practice religion'
Mitch Denham, who runs the 23,000-member Delaware Gun Rights group on Facebook, said other constitutional guarantees, such as voting or freedom of speech, don't require any formal training and neither should gun ownership.
"I don't need to go to school to practice religion. I don't need to go to school to talk. I know I don't need to go to school to have the right of redress or peaceful assembly," he said.
While driving a motor vehicle requires training and a license, Denham says that's different because driving is a privilege and not a right enumerated in the U.S. and Delaware constitutions.
Denham said that with the Delaware General Assembly dominated by "far left Democrats" such as Lockman and House sponsor Melissa Minor-Brown, the bill will likely pass this year,  get signed by Democratic Gov. John Carney, and then become the subject of another lawsuit.
Outside Miller's Gun Shop this week, a gun owner who identified himself only as Dave said he's against requiring permits.
"I'm not against training," he said, but added gun stores "already vet you, they already check you. They know who you are."
While many object to requiring a permit, New Jersey resident Richard Hines, who was at Miller's "checking out new toys,'' said he has a permit in his state and supports such laws.
"I've got no problem with that,'' Hines said before heading into Miller's.
And Mineo, the skeet shooting enthusiast who worked for years as a nurse anesthetist, said gun buyers shouldn't mind.
"I've done background checks for so many other things, professional licenses and so forth," Mineo said. "So it never bothered me. It costs you a few bucks and some time. When it comes down to it, I think it's a good idea to issue permits."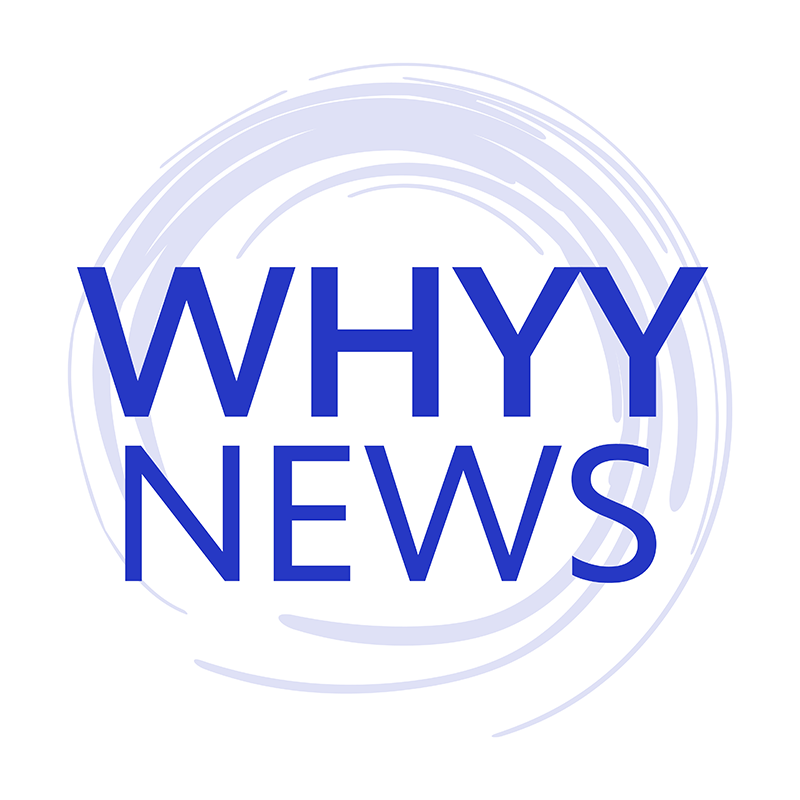 Get daily updates from WHYY News!
WHYY is your source for fact-based, in-depth journalism and information. As a nonprofit organization, we rely on financial support from readers like you. Please give today.