Farming can be a mentally taxing job. Farmers in Delaware have some new help to manage their stress
The Delaware Farm Bureau is offering mental health support for farmers, who face challenges in the fields and making ends meet.
The Clifton family has been farming in Milton, Delaware since the 1920s, passing down their livelihood from generation to generation. Today, the fourth generation of the family runs Clifton Farms, Inc., growing vegetables on their Sussex County farm near Rt. 1.
In Delaware, some farms "may even go back to the 1600s," according to William Donald Clifton, the third-generation farmer of Clifton Farms. The 65-year-old says his life has been centered on farming for the past 45 years.
It's a rewarding lifestyle, Clifton said, but it comes with plenty of stress.
"It's a great livelihood within which to raise a family," he said. But "it is also challenging. In a 10-year cycle, we may have two excellent years, two terrible years, and the rest of them are somewhere in between."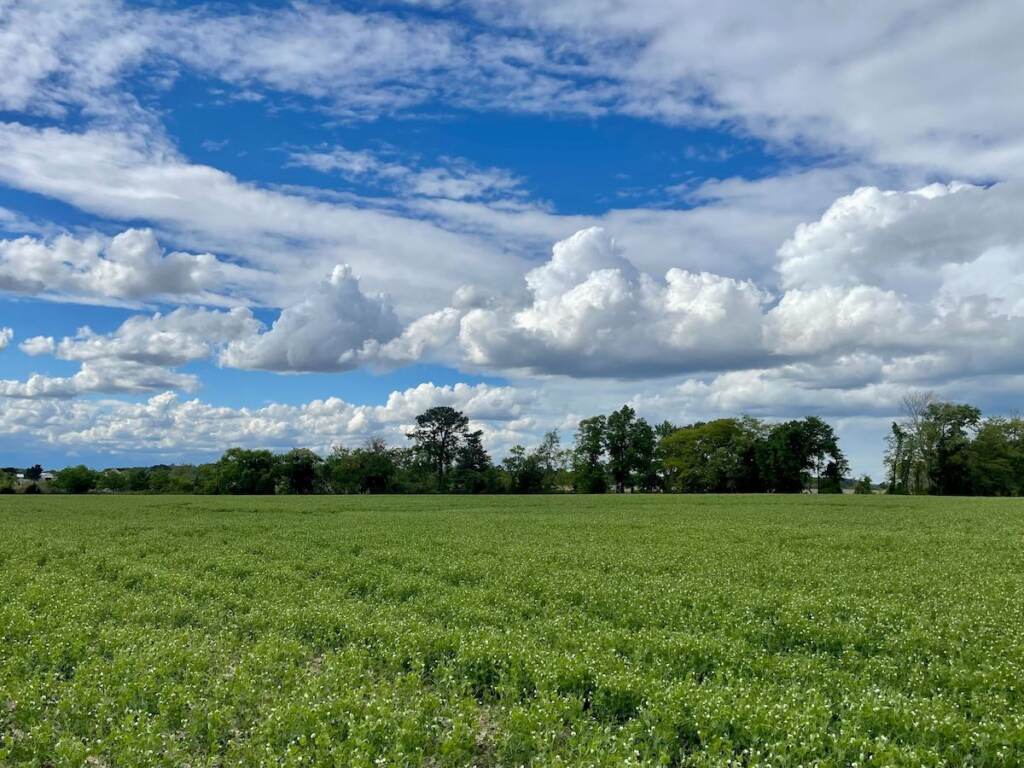 Usually, success is determined by circumstances beyond their control like the weather. Some of those terrible years are due to a lack of rain, others because of too much heat.
"Corn can be stunted, most crops can be stunted by very high temperatures," he said, noting that high temperatures contribute to drought conditions. "All crops suffer from lack of water, even with irrigation … Those are the types of struggles we have year in, year out."
For those who run farms as their primary source of income, obstacles like these can produce stress that affects not just the individual, but also their family.
During a U.S. Senate Agriculture Committee hearing in March, Agriculture Secretary Tom Vilsack said that less than half of American farmers earned enough money from their farming operations to support their families.
"Farmers lost money. In record years, nearly 90% of our producers didn't make any money or make the majority of money they need to represent their families," he said.
That shortfall is something Clifton has also faced.
"If the farming part of the income is severely curtailed by drought or flood, you can imagine a family that's raising children and counting on all sources [of income.] They plan on enough for that family to eat and clothe themselves, and pay their everyday living expenses," said Clifton. "When the farm comes up short, it can be a strain on relationships between husband and wife, between parents and children."
These underlying stresses cause mental health issues.
"We've seen farmer suicides on the rise," he said. According to the National Rural Health Association, the rate of suicide among farmers is three-and-a-half times higher than the general population.
To help Delaware farmers deal with their stress, an effort is underway to improve access to mental health treatments for the farming community. The Delaware Farms Bureau recently received a $5,000 grant from the American Farm Bureau Federation to launch an outreach program for mental and physical health, under its "Healthy Farmers Grow Healthy Crops" campaign.
"This is an initiative that we find very important," said Mikayla Paul, DFB marketing coordinator. "We always try to provide resources out there for farmers, but with this funding, we're able to push them a little bit harder and really get the word out there."
Agriculture is the number one industry in Delaware, contributing nearly $8 billion to the state's economic activity. The annual value of agricultural production of items like broiler chickens, corn, and other crops tops $1 billion.
But Paul said it's also "the most dangerous industry as well, there's lots of risks involved." Those dangers include potential injury or death as a result of farm equipment accidents.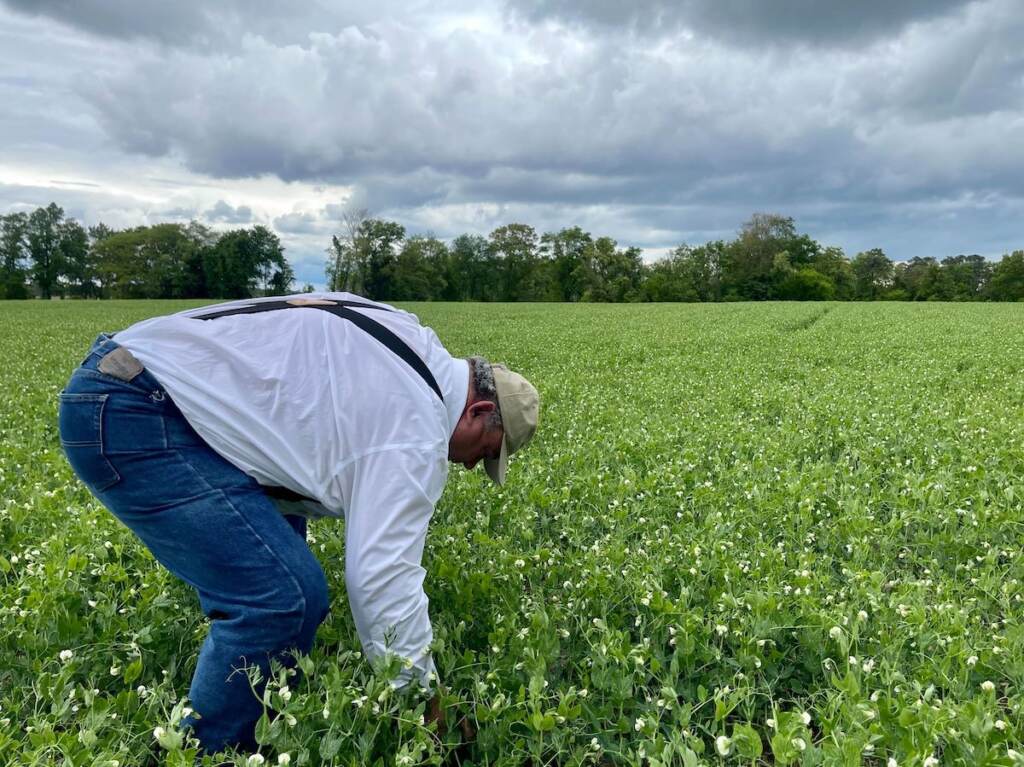 As a result, the bureau is offering self-care suggestions, counseling resources, and, shortly, seminars that farmers, their families, and the community at large can attend for additional assistance.
"We also are hoping to do a workshop or virtual webinar using some of our local mental health professionals to go ahead and give warning signs to look for either in yourself or others," Paul said.
While those services are being offered to improve farmers' mental health, the bureau is also collaborating with Life Line Screenings, which is a low-cost screening service that can check for physical health problems as well. Upcoming screenings will be held at the following locations:
Monday, May 8: Minquadale Fire Company Memorial Hall, New Castle
Wednesday, May 17: Camden-Wyoming Moose Lodge 203, Camden-Wyoming
Thursday, May 18: Magnolia Volunteer Fire Company, Magnolia
Wednesday, June 7: Marshallton United Methodist Church, Wilmington
Monday, June 12: Conley's United Methodist Church, Lewes
Wednesday, June 21: Avenue United Methodist Church, Milford
Wednesday, June 28: Word of Life Christian Center, Newark
Thursday, June 29: Talleyville Fire Co, Wilmington
While farmers typically pride themselves on being independent, Clifton said he hopes this effort will help others become more open-minded about their need for assistance. "Self-reliance is almost a creed among farmers," he said.
If you or someone you know is in crisis, call or text the National Suicide Prevention Lifeline at 988. The hotline is staffed 24/7 by trained counselors who can offer free, confidential support. Spanish speakers can call 1-888-628-9454. People who are deaf or hard of hearing can call 1-800-799-4889.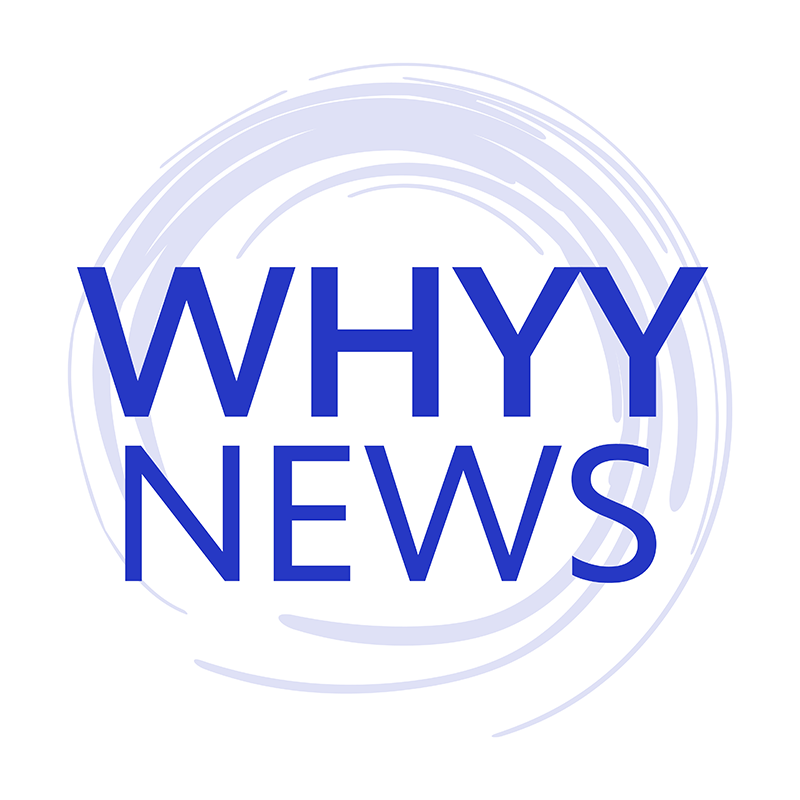 Get daily updates from WHYY News!
WHYY is your source for fact-based, in-depth journalism and information. As a nonprofit organization, we rely on financial support from readers like you. Please give today.