'Anti-Catholic bigotry' or protecting children? Delaware bill would require priests report abuse or neglect from confession
One sponsor says current law turns "a sacred space into an unsafe space." A lawyer who opposes the bill calls it "anti-Catholic bigotry."
Listen
1:31
The Roman Catholic Church has always considered the confidentiality of the confessional as sacrosanct.
In plain talk, that means whatever the confessor tells the priest must remain between them.
"The teaching of the church over these centuries has been that this is a moment in which that person is confessing that to God and is being absolved, is being forgiven  through the priest, for those sins," says Bishop William Koenig of the Catholic Diocese of Wilmington.
Delaware lawmakers even enshrined that privacy mandate in a law that requires everyone else except attorneys and priests to report suspected or alleged child abuse or neglect, no matter how repulsive. The law also exempts priests from having to testify in court about child abuse or neglect.
Several state lawmakers, including Catholic Sen. Nicole Poore, want to remove that shield.
They introduced a bill that would require priests to report details of child abuse or neglect that they hear in the confessional to law enforcement or state child protection officials, or face the prospect of a heavy fine.
"We should protect sacred places,'' Poore told WHYY News, "but not if it turns a sacred place into an unsafe place."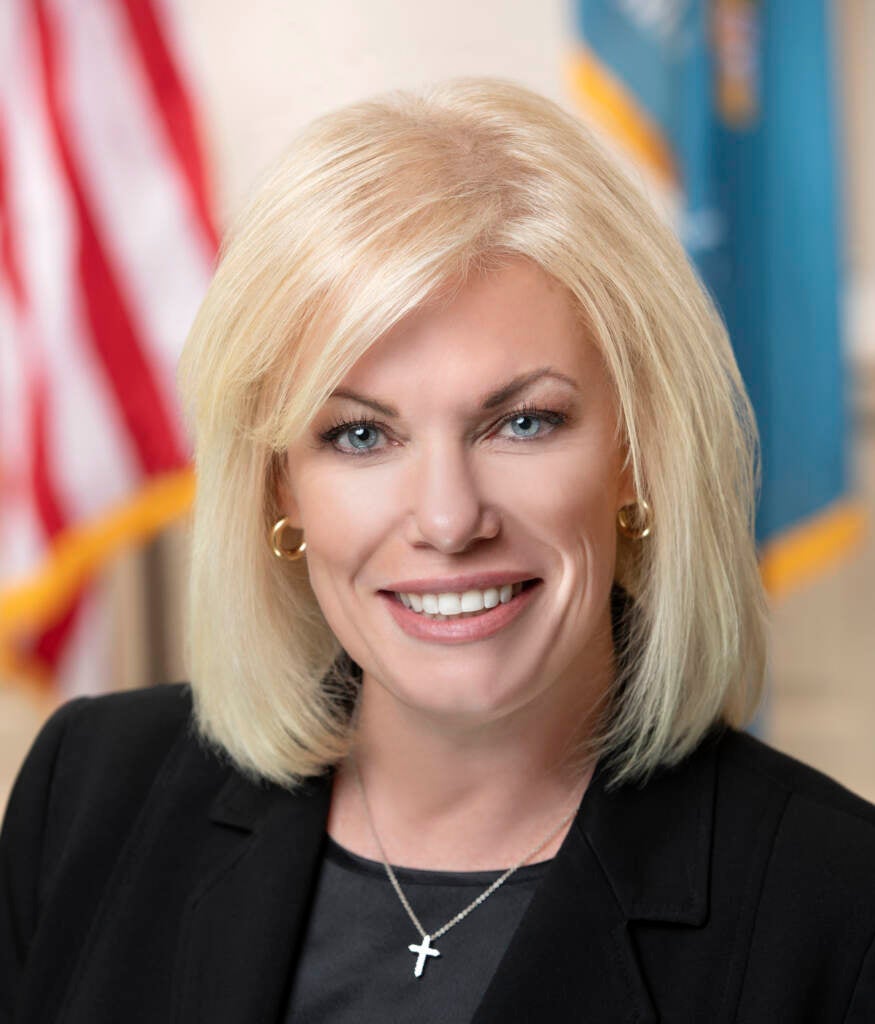 Poore suggested that such exemptions likely protected priests in Delaware and 32 other states from prosecution of their own child sex offenses over the years. Facing possible bankruptcy in 2011, the Wilmington diocese itself paid $77 million to settle a lawsuit in 2011 brought by 150 alleged sex abuse victims of priests.
"There were a lot of priests that were absolved from the sins that they created and it was not reportable,'' Sen. Poore said. "And that's why the state and other states found themselves in a very tenuous situation."
The bill's chief sponsor, non-Catholic state Rep. Eric Morrison, said the attorney-client privilege should be the only exemption to Delaware's mandatory reporting law.
"I believe that this should also apply to priests,'' Morrison said. "It's really about protecting our children."
The reporting law had been strengthened in 2010 to specify that all people must report child abuse, and singled out health care professionals at hospitals, nursing homes, and the Medical Society of Delaware, as well as social workers, educators, police, and prosecutors.
Employees at several institutions had failed to report years of suspicions about Sussex County pediatrician Earl Bradley, who was ultimately convicted in 2011 of raping and sexually abusing more than 100 young patients, and recording many of the brutal attacks.
That updated law did not, however, remove the exemption for confidences "between attorney and client and that between priest and penitent in a sacramental confession."
Violations of Delaware's mandatory reporting law face a fine of up to $10,000 for the first offense, and up to $50,000 for subsequent offenses.
Gov. John Carney, a practicing Catholic who attended Holy Rosary Elementary School in  Claymont and St. Mark's High School near Newark, would not comment on the legislation this week.
Attorney General Kathy Jennings, the state's top law enforcement official, supports the bill.
"When people know child abuse is occurring,'' Jennings said, "they should report it — period."
Elsewhere in the region, Pennsylvania has a confessional exception in its reporting law but New Jersey does not.
'What's the best way of going forward and protecting our faith?'
The Wilmington diocese, which represents about a quarter-million Catholics in the state of Delaware and Maryland's Eastern Shore, vigorously opposes the legislation.
"No Catholic priest or bishop would ever break the seal of confession under any circumstances,'' the diocese said in a written statement posted on its website. "To do so would incur an automatic excommunication that could only be pardoned by the Pope himself. It would be a clear violation of the First Amendment for the government to interfere in this most sacred and ancient practice of our faith."
The diocese pointed out that priests are considered mandatory reporters in state law and its own rules, except when they learn about child abuse or neglect in the confessional.
In addition, Koenig said the overwhelming majority of confessions are done anonymously in a booth, with the priest and penitent separated by mesh-covered screens or other barriers that obscure their faces. That makes such reports to authorities "nearly impossible to meet in a practical sense,'' the diocese statement said.
Bishop Koenig elaborated on that statement in an interview, saying confession is one of the church's seven sacraments, including baptism and matrimony. He stressed that over the course of human history, priests have chosen execution over disclosure to protect penitents.
Koenig contends the church's policy is also protected by the First Amendment's protection of freedom of speech and prohibition of laws "respecting an establishment of religion, or prohibiting the free exercise thereof."
The bill must clear committee hearings in the House and Senate before coming up for a vote in each chamber. But should it pass and get signed by Carney, the bishop said he's weighing options, including a court appeal.
"There wouldn't be anything that's off the table at this point,'' Koenig said. "But we would say, 'What's the best way of going forward and protecting our faith and being able to practice our faith?'"
Bill sponsor: 'Anybody who fights this, it's a little crazy'
Wilmington attorney Thomas Neuberger, who successfully sued the diocese over the hundreds of sexual abuse claims more than a decade ago, calls the bill "anti-Catholic bigotry in disguise. When someone tells you to change what you believe, that is cause for alarm."
Neuberger agreed with Koenig that the bill is unconstitutional.
"There are some things that are just absolutely sacred. The Pilgrims came here to escape persecution against religion hundreds and hundreds of years ago in Massachusetts, Rhode Island, all these places. And we're supposed to have religious freedom in this country."
Neuberger also pointed out that a Superior Court rule protects priests, rabbis, and other ministers or religious practitioners from having to testify against those to whom they provide spiritual advice.
The rule for the court that hears felony cases such as those involving child abuse or neglect gives clerics "a privilege to refuse to disclose … a confidential communication" in court.
"That can't ever be forced from a cleric'' in court, Neuberger said.
Morrison said he's undeterred by the expected pushback.
"This is not a freedom of religion issue because no one's being prevented from practicing their religion,'' Morrison said. "This is an extreme example, but if someone says, 'My religion says that I have to perform human sacrifice,' that is not allowed. Freedom of religion is not necessarily absolute, whenever you're talking about protecting people and the rights of people and especially vulnerable people."
Sen. Poore had harsh words for those who oppose the bill.
"I feel like anybody who fights this, it's a little crazy,'' she said. "We are talking about the protections of children. We're talking about someone that could have done something to harm another human being. And we're going to utilize the sacrament of confession to give a protection. That doesn't sound right."
Catholics themselves also seem divided.
Bruce Lorenz, an addictions counselor from Milford, wants lawmakers to defeat the proposal.
"Reconciliation is fundamental to the notion of forgiveness and the loving God,'' Lorenz said. "I understand that it sort of flies in the face of somebody's desire to be able to prosecute somebody effectively for a crime."
He also doubts that it would actually force a priest to divulge what was discussed in confession. "I can't imagine that there would be many of them who would break the seal of confession just because the law says that they should do it.''
But Rick Reed of Sussex County said it's long past time to remove the exemption for priests.
"As a father of three, I have to question why any adult would be against this,'' he said. "Had we passed a law like this 100 years or so ago, just think of all the abuse that could have been prevented."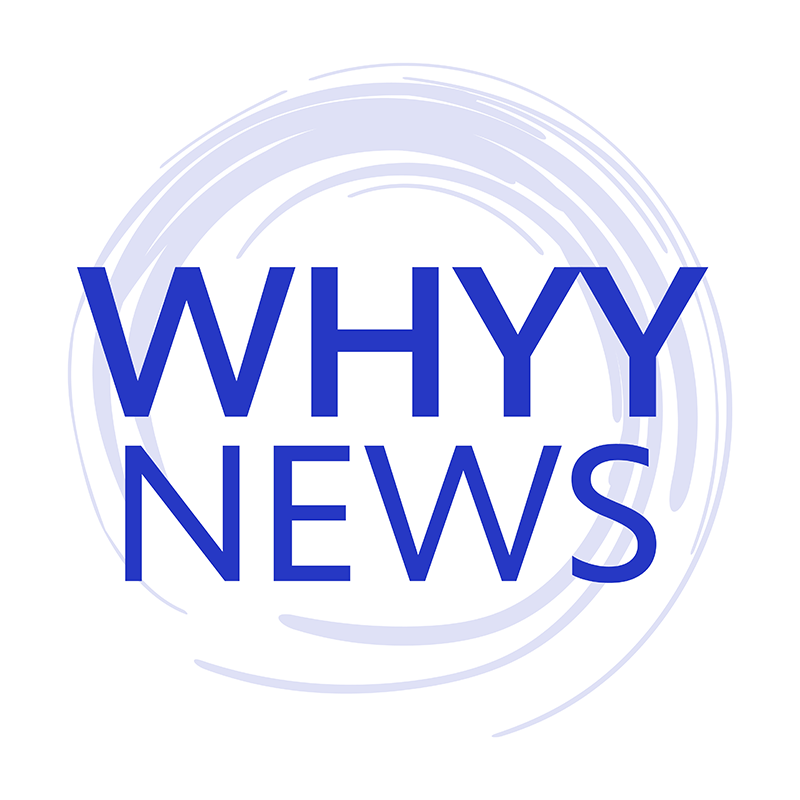 Get daily updates from WHYY News!
WHYY is your source for fact-based, in-depth journalism and information. As a nonprofit organization, we rely on financial support from readers like you. Please give today.