Delaware Art Museum to reboot a major Black arts show, 50 years later
A massive, groundbreaking Black art exhibition installed in 1971 in Wilmington will be recreated by the Delaware Art Museum next fall.
"Afro-American Images 1971: The Vision of Percy Ricks" will feature most of the works that were originally part of the ambitious exhibition "Afro-American Images 1971," a show of about 130 works representing more than 60 artists installed 50 years ago in the Wilmington Armory (now St. Anthony's Community Center).
The original show was created by Percy Ricks and Aesthetic Dynamics, Inc. a multiracial artist collective he founded. The reboot is a tribute to Ricks, a well-respected Wilmington artist and arts educator who died in 2008.
"People came from all over the country, but … back in those days, exposure wasn't that great for Black artists," said Arnold Hurtt, the current vice president of Aesthetic Dynamics. "[Ricks] wanted to open the doors and try to promote it as much as he could on a regular basis, so people would know that there is a lot of talent here in this country, as well as in the state of Delaware."
The 1971 exhibition featured nationally known artists, such as Faith Ringgold, Romare Bearden, and Alma Thomas, as well as prominent Delaware artists like Edward Loper and his son Edward Loper Jr.
There were several prominent Black art exhibitions during the late 1960s and early 1970s, including the Brooklyn Museum's "New Black Artists" in 1969, which featured Charles Searles (who was also in the Wilmington show) and the 1971 exhibition at the Whitney Museum of American Art, "Contemporary Black Artists in America," which attracted criticism for being assembled by a white curator. In protest, 15 of the 75 artists selected pulled themselves out.
One of the artists who refused to have their work in the Whitney, Sam Gilliam, sent work to Ricks' show in Wilmington that same year.
Hurtt first met Ricks in 1968, but was not involved with Aesthetic Dynamics until 1975 and did not attend that original art show. He said the inspiration for the 1971 show – the first and most ambitious exhibition Aesthetic Dynamics attempted – was to pay tribute to James A. Porter, an artist and instructor at Howard University who is credited with creating African American art history as an academic discipline. Porter died the year before, in 1970, at 64.
Just as Ricks made the exhibition to honor Porter as an educator, the Delaware Art Museum is rebooting "African American Images 1971" to honor Ricks' educational legacy.
"An important focus of the project is on Percy Ricks. It's on the goals and the mission he had in celebrating the creativity of Black artists in 1971 and continuing that through his lifetime with Aesthetic Dynamics," said Delaware Art Museum curator Margaret Winslow. "It is also understanding how dedicated he was to education and how successful [he was] at getting hundreds of students through that 1971 exhibition."
Ricks was also the central inspiration for a recent group show at the Delaware Contemporary museum, "Guardians of the Image Makers," in 2018.
Winslow is working closely with Aesthetic Dynamics and an outside advisory committee to put this show together at DAM. She said another reason to re-create the 1971 show is because it was so poorly documented at the time. Largely ignored by the press, the show now barely exists in the historical record, said Winslow.
"We see it as our job to document all of that artistic creativity. Part of that work is looking back at the museum's institutional bias, the institutional and systemic racism that existed at the Delaware Art Museum, along with other institutions across the nation," she said. "And to examine what stories have been ignored because of that institutional bias and racism, and to address those major gaps in history while we still have the chance to do so. Fifty years is too long."
Winslow will probably not be able to recreate the original show in its entirety. Many works cannot be located, likely having gone into private hands, and the COVID-19 pandemic has forced many museums to stop loaning out artwork. Nevertheless, she said more than 100 pieces will be in the show, representing more than half of the original 60 artists, either with the same piece or something similar.
With about six months to go until "Afro-American Images 1971: The Vision of Percy Ricks" opens at the Delaware Art Museum, Winslow is still hopeful more material may emerge.
"Often I think that the exhibition catalog should be done at the end of a show because you learn so much during the run of the exhibition," she said. "I am anticipating that artists will come forward, family members will come forward, community members may come forward and share more information once the show is up, and maybe even tell us where other works of art that were included in the original exhibition currently are."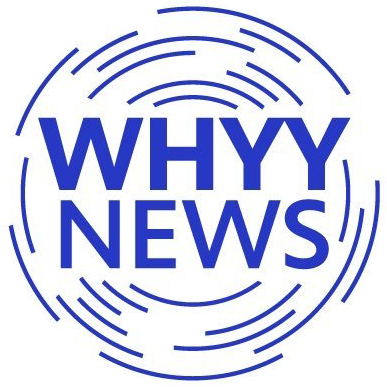 Get daily updates from WHYY News!
WHYY is your source for fact-based, in-depth journalism and information. As a nonprofit organization, we rely on financial support from readers like you. Please give today.