Pennsylvania Ballet spreads its wings at the Cherry Street Pier
A collaborative dance and visual art installation at the Cherry Street Pier put the classical dance company in front of audiences again.
The Pennsylvania Ballet will finally meet its audience live and in-person at the Cherry Street Pier. Philadelphia's premiere classical dance company performs on the former industrial pier, now an open-air art and dining destination, twice this month: on Friday at 7 p.m. and Saturday at 2 p.m. Both performances are free.
The dance is part of "Spread Your Wings," a public installation of dance and visual art made in collaboration with Mural Arts Philadelphia. For a month, the pier will be outfitted with extensive visual art, including large-scale photography, video, and a 15'x17' mural suspended from the ceiling.
The Pennsylvania Ballet has not been in front of an audience for more than 15 months due to the pandemic. It formally moved into a digital space this spring, releasing a series of three, original dance film programs choreographed for the camera. The final program, "Beauty," begins May 27.
"Spread Your Wings" has been an ongoing program for several months, offering online high school choreography mentorships, an illustrated version of the story of Swan Lake, and dance-inspired art classes through the Fleisher Art Memorial.
"We feel as though we're more powerful as a group than we are alone," said executive director Shelley Power. "Yes, we have safety issues. Yes, we have COVID-related issues. Yes, we have job-related issues. But coming together through the arts is really a way for us to escape a lot of that stress and reach down inside ourselves."
The dancers of Pennsylvania Ballet II – the ensemble often used for educational and outreach programs – will premiere choreographer Maria Konrad's "PHrenetic," a Philadelphia-oriented dance that references the history of the city, from the 18th century glass armonica of Benjamin Franklin to Philly soul music of the 1970s and 80s.
The installation and performance at the Cherry Street Pier is the latest and most public phase of "Spread Your Wings." Company dancers worked with photographers Vikki Sloviter, Arian Molina, and Shawn Theodore to make large-scale, stylized photos of dance.
Muralist David McShane used those photographs as source material for his mural, featuring two dancers flanked by a swan and a flower. The male and female duet poses are based on the body positions of dancers in motion.
"He's in the mid-peak of his arc of a leap, that I just thought was really great. The female dancer is about to unfold, like, she's in the process of unfolding," said McShane. "To me it looks like the swan in flight and the unfolding flower."
McShane's previous work with Mural Arts can be seen in several places around the city, most prominent is the Phillies mural overlooking the Schuylkill River at the Walnut Street Bridge. He has also painted many sports-related murals in schoolyards across the city.
He brought his lifelong love of sports into depicting ballet.
"One of the things that really drew me to this project was that sense of beauty in motion, but capturing it in a still frame," he said. "What is the quintessential place where I can capture this motion, in its essence, and get the whole motion in one still frame?"
McShane sees his mural as part of a cycle of creative inspiration: The movement of the dancers inspired the photographers, which in turn inspired the mural, which McShane hopes will inspire the viewer back toward movement. His image is designed to be mimicked.
"People could be in front of it and they could move themselves and photograph themselves so it could circle back to the movement and photograph," he said. "A lot of people are into selfies and Instagram and stuff. So it invites them to dance in front of the piece and interact with the piece."
In addition to the two ballet performances this week, the Pennsylvania Ballet Orchestra will perform works written for ballet and dance, without dancers, at Cherry Street Pier.
A copy of the "Spread Your Wings" mural, accompanied by dance photography, has been installed at the Sister Cities Park on the Parkway, in front of the Basilica of Saints Peter and Paul. Another grouping of the mural and photos will be installed later this month along the Schuylkill River Trail.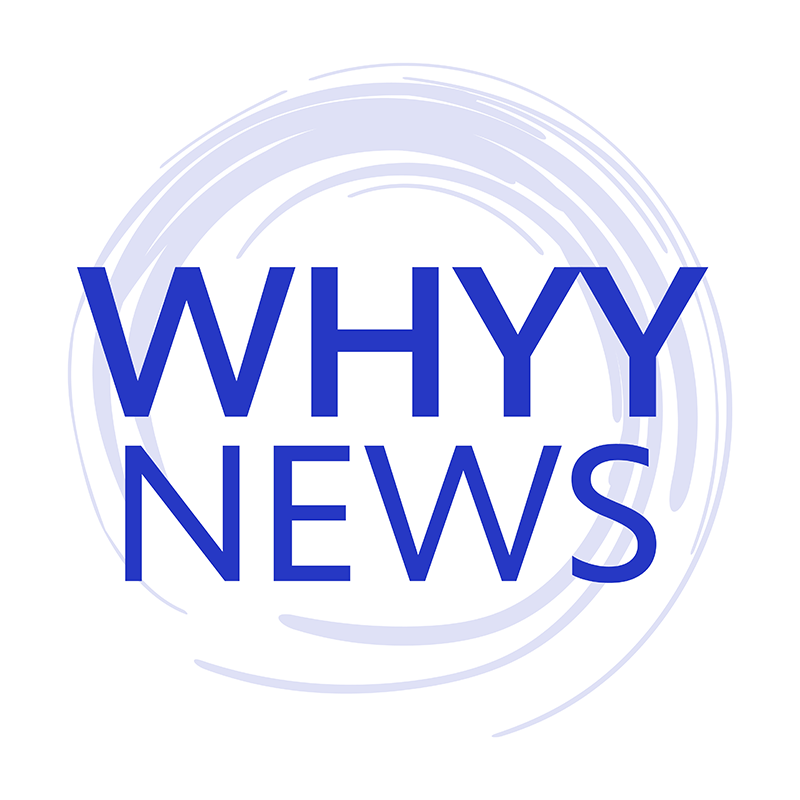 Get daily updates from WHYY News!
WHYY is your source for fact-based, in-depth journalism and information. As a nonprofit organization, we rely on financial support from readers like you. Please give today.