December 9-13: Tour Woodford and Strawberry Mansion | Lower North District Plan meeting | Tidal Delaware briefing | Before and Below I-95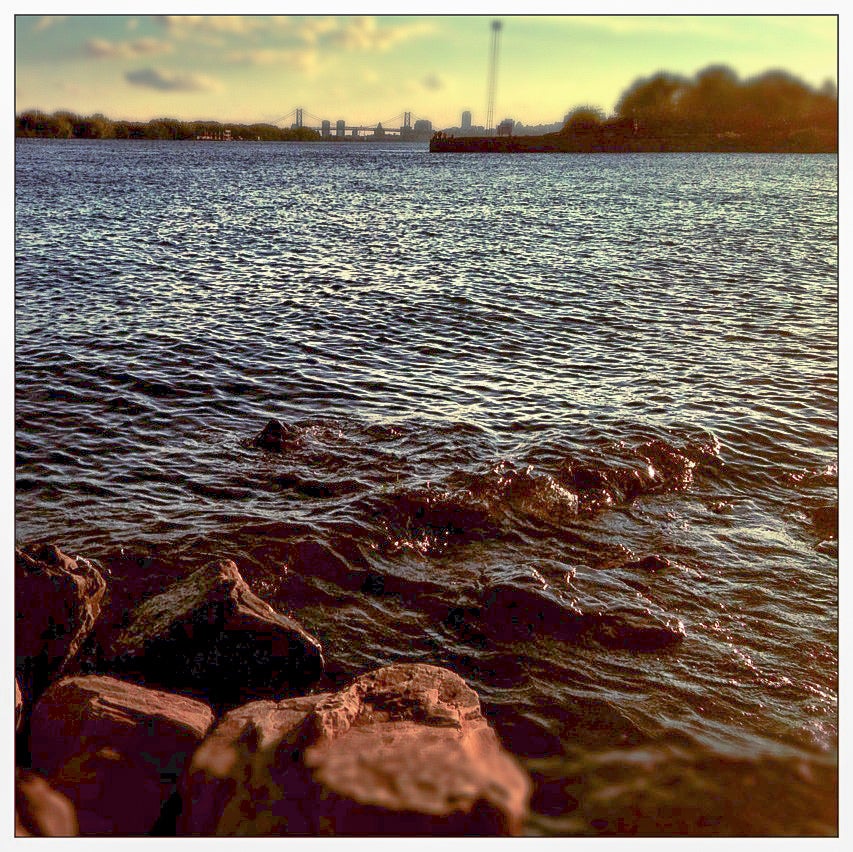 This week take candlelight holiday tours, talk shop about the Lower North District Plan and Tidal Delaware, and check out unearthed pieces of waterfront history.
Wednesday, December 11, 5:30-6:30. Pickup and dropoff at Lloyd Hall, 1 Boathouse Row. Hop on a holiday trolley and visit Woodford Mansion and the recently restored Strawberry Mansion for candlelight tours and light refreshments. $40, Call (215) 228-8364 to book your spot.
Wednesday, December 11, 6:30-8pm. Temple University, Howard Gittis Student Center (Room 217), 1755 North 13th Street. Join community members and the Philadelphia City Planning Commission to share your thoughts on the Lower North District Plan's priorities and focus areas – for all neighborhoods between Lehigh Avenue, Frankford Avenue Poplar Street, and the Schuylkill River. Open house from 6:30-7:30pm followed by presentation and Q&A at 7:30pm.
Thursday, December 12, 3-5pm. Delaware River Port Authority, 2 Riverside Drive, Camden, NJ. The National Park Service will brief the Pennsylvania Environmental Council on the results of their Reconnaissance Survey results and discuss the cultural, natural, and historical resources along the Tidal Delaware River. Free, register online.
Thursday, December 12, 6-8pm. First Presbyterian Church, 418 East Girard Avenue. See what URS archaeologists have dug up during PennDOT's huge I-95 Girard Avenue Interchange Improvement Project. See videos, photographs, and artifacts from the digs that illuminate stories of Kensington/Fishtown/Port Richmond residents, the Dyottville Glassworks, and early Native American settlements. Free.