Crozer Health's parent company has a long history of siphoning millions from its hospitals. Pa. officials were warned, but their hands were tied
Crozer's troubles go back to a business deal that was initiated in 2019 — one that Pennsylvania officials were warned about, but had little power to stop.
Listen
2:17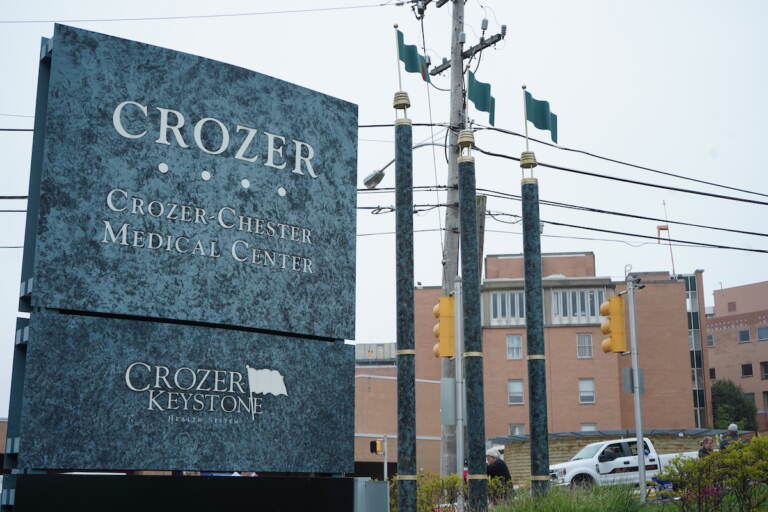 As services at Crozer Health dwindle, the four-hospital system in Delaware County is at risk of a complete collapse. Closing these hospitals would mean that the county's roughly 560,000 residents would have drastically reduced access to medical care.
Outraged community members and state representatives are pointing fingers at Prospect Medical Holdings (PMH), the parent company of Crozer. They have accused the California-based business of draining the system dry before making a sloppy exit, as it did in other states throughout the country, according to a 2020 ProPublica investigation.
Crozer's financial problems came as a surprise to some residents and employees when they first surfaced in early 2022. Then, services were cut at the hospitals and Wilmington-based Christiana Care entered into talks about acquiring Crozer.
But healthcare observers say Crozer's troubles go back to a business deal that was initiated in 2019 — one that Pennsylvania officials were warned about, but had little power to stop.
That deal was made between Prospect's previous owner, a private equity firm called Leonard Green & Partners, according to ProPublica. The firm siphoned $645 million from Prospect before announcing a deal to sell it in October 2019. The ProPublica report details how the transaction would hobble Prospect with $1.3 billion in lease obligations. This is after the company sold most of the hospital land to a real estate investment firm.
Leonard Green & Partners, which owned about 60% of the hospital chain, wanted to pass along its share to Prospect CEO Sam Lee and his associate, David Topper, for $12 million. This would give them 100% ownership control over Prospect.
The catch? The $12 million bill was footed by Prospect, and not the two executives — a deal that some believed was sure to leave hospitals owned by Prospect in dire financial straits.
Pa. officials were warned — but lacked power to act
The Pennsylvania Office of Attorney General was warned during the process of Prospect Medical Holdings' change in ownership that this deal could be catastrophic to Delco's hospitals.
On May 27, 2020, a Chicago-based watchdog group called Private Equity Stakeholder Project sent Attorney General Josh Shapiro a letter asking that he "decline to approve Prospect Medical Holdings' proposed change of ownership until Leonard Green & Partners returns the fees and dividends it collected from Prospect."
The letter called direct attention to Prospect's "operating challenges, substantially underfunded pensions, and regulatory scrutiny." In an informational pamphlet attached to the letter, Private Equity Stakeholder Project accused Leonard Green & Partners of "raiding the safety net."
"Some of Prospect's hospitals — including East Orange General Hospital, the Eastern Connecticut Health Network, Crozer-Chester Medical Center and Delaware County Memorial Hospital — are safety net hospitals, which are obligated to provide care to patients regardless of their insurance status. Leonard Green's raiding of safety net hospitals is especially troubling given the service the hospitals provide to poorer patients," the letter read.
Eileen O'Grady penned that letter to Shapiro and sent similar letters to his counterparts in other states where Prospect owns hospitals. She is a research manager for the Private Equity Stakeholder Project.
"I spoke to a few of the offices. I think there was a good degree of concern in multiple states. I think each of these regulators has pretty limited authority to review and intervene in these kinds of transactions," O'Grady said.
The research group's letter to Shapiro went unanswered.
WHYY News reached out to the Pennsylvania Office of the Attorney General for comment and the agency responded with a statement.
"Our office became aware of this transaction when the public did. Since the office has no jurisdiction here between a business transaction between two private entities, there was no mechanism or necessity to notify us. We are, however, concerned generally about the role private companies play in acquiring health systems, impacting communities that rely on them when these businesses show more concern for their bottom line than citizens," the statement read.
The office added that it did not have the power to block the transaction and that Shapiro hadn't seen the letter from the Private Equity Stakeholder Project.
The state Department of Health also told WHYY News that it did not have the authority to block or review the transaction.
O'Grady: 'We finally have proof that it wasn't okay'
Although O'Grady received varying responses from the states regarding the sale of Prospect, Leonard Green & Partners did engage with the Private Equity Stakeholder Project about the viability of their hospital chain.
"Given just how much the private equity firm had taken out of the company, they responded to us, they responded to regulators, to lawmakers, to workers, to members of the public — all the same way. They said, 'We are well capitalized and in a great position financially to continue to support these hospitals.' And I think that was just a blatant lie," O'Grady said.
Prospect got on the radar of the research group in 2019. O'Grady was conducting research on private equity investments in hospital systems and found that the Prospect-owned Nix Health in Texas was being closed down.
She followed the money trail and discovered that Leonard Green & Partners was ultimately at the top of the chain of command. As she looked further into Prospect, she saw news story after news story of quality and compliance issues at its hospitals.
"Since then, I spent a lot of time researching and writing about it and got a hold of some of the financial statements for Prospect and discovered that Leonard Green and the minority owners had been piling debt on to Prospect to then pay themselves cash dividends. This is called dividend recapitalization and it's a relatively common tactic of private equity firms to make money for themselves by piling debt onto the companies they own," O'Grady said.
O'Grady could see in real time how the companies were siphoning money out of the hospitals. She said that no matter what the executives were telling her, concerned officials, and upset residents, the number one priority of making money remained the same.
"They were going around and telling everyone that everything was okay. Now, we finally have proof that it wasn't okay — and they have basically gotten away with it and left these hospitals and these communities holding the bag," O'Grady said.
Four states where Prospect owns its hospitals — including Pennsylvania  — allowed the deal to go through. But in Rhode Island, a group of state officials and a union for hospital workers held out. There, a combination of regulatory powers and diligence appears to have allowed the state to dodge a bullet — the same bullet that has Crozer Health on life support.
Rhode Island's 'strict regulatory scheme' saves its hospitals
There was a tremendous amount of pushback against the deal from United Nurses & Allied Professionals (UNAP), the Rhode Island union representing some of the healthcare workers that would've been affected by the deal.
Rhode Island officials, including Attorney General Peter Neronha, subjected the deal to a rigorous amount of scrutiny out of fears that there were "significant, financial vulnerabilities that may threaten the viability" of the two Prospect-owned hospitals in Rhode Island, Roger Williams Medical Center, and Our Lady of Fatima Hospital.
Neronha's office released a PowerPoint presentation in June 2021 that "revealed the root causes of those financial vulnerabilities — the transacting parties putting shareholder profits before financial security and their healthcare mission."
Citing the review of thousands of pages of records from the parties involved in the deal, as well as a public hearing, Neronha was worried. He found that the two Rhode Island hospitals were fiscally dependent on a company that was in an increasingly "less secure financial position" than it once was.
In fact, Prospect's growth was linked directly to selling most of its hospital properties to a real estate investment trust and increasing its debt. The presentation ultimately predicted a "liquidity crisis" that could happen as early as the end of 2022.
"As PMH goes, so go Roger Williams and Fatima," the findings read.
Neronha approved the deal in June 2021 with strong conditions to ensure that the hospitals would be secure.
This came at a rather large cost to the company.
Prospect was ordered to create an $80 million escrow account to cover the operating expenses and capital improvements for the next five years at the hospitals. Additionally, Prospect was required to invest about $72 million in new equipment and renovations.
On top of that, the hospitals cannot be sold or leased until 2026, the hospitals have to remain open until 2026, Prospect can no longer charge management fees, and there can be no reduction in essential health services.
Rhode Island's attorney general had this authority under the state's Hospital Conversions Act.
WHYY News reached out to Neronha for an interview, but his office declined to speak due to time constraints.
Chris Callaci, general council for UNAP, told WHYY News that their disputes with Prospect have turned into "wars."
"They could care less, for the most part, about the idea of providing quality care and have, in our experience, been driven by profit from day one when they showed up in Rhode Island in 2014," Callaci said.
As an attorney for the union, Callaci was already keyed into some of the issues happening behind the scenes of Prospect's deal. In order to get the attention of officials, the union ran radio spots and television advertisements. They even picketed. Callaci said that Neronha "embraced" the union's concerns.
He also credited Rhode Island's "strict regulatory scheme" when it comes to hospital ownership changes.
"And so by doing this, we secured the financial well-being of our hospitals, which otherwise would have been left out there in a very precarious position, had Prospect gotten away with what they were hoping to get away with — and what they may very well be getting away with in Pennsylvania," Callaci said.
"It breaks my heart to hear that they are as inhumane and continue to be the animals that they are when it comes to showing extraordinary disregard to people in the communities where they own hospitals," Callaci added.
Pennsylvania does not currently have a law on the books that gives the state the power to thoroughly vet and potentially block hospital deals. While a group of Chester County legislators are currently working on a bill to do just that, hospital systems in the Commonwealth remain vulnerable.
Although the Rhode Island hospitals have received a safety net, Callaci said that "it's still a struggle." The necessary equipment is on backorder, according to the attorney. The healthcare workers are having trouble getting the supplies that they need.
Callaci believes that there is power in numbers and in knowledge. He told WHYY News that the communities impacted by Prospect's business transactions "all have a responsibility to do something about it."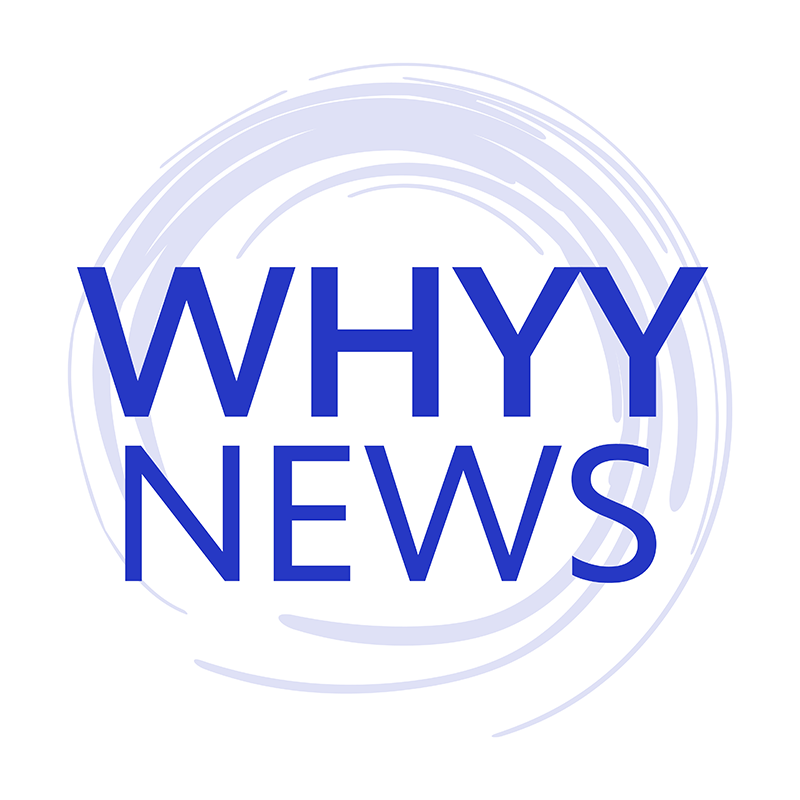 Get daily updates from WHYY News!
WHYY is your source for fact-based, in-depth journalism and information. As a nonprofit organization, we rely on financial support from readers like you. Please give today.