Coronavirus update: Sussex hot spot accounts for bulk of Delaware's new cases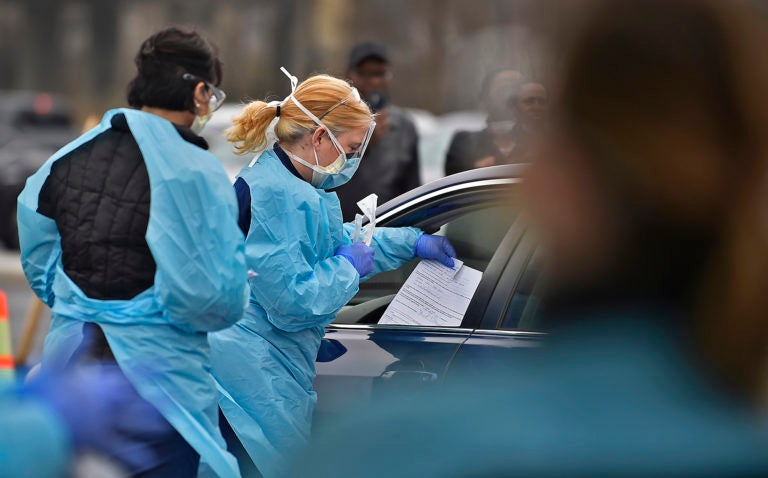 Are you on the front lines of the coronavirus? Help us report on the pandemic. 
After a big spike Tuesday, Delaware's coronavirus cases reported by the state increased just 80 for a total of 4,655 cases statewide. That's the lowest daily increase reported since April 16. There were seven more deaths for a total of 144. The number of people being treated in Delaware hospitals was down 11 to 326.
Gov. John Carney identified Sussex County as a coronavirus hot spot yesterday. Today, the Division of Public Health reported 2,169 cases in Sussex, an increase of 55. That's well more than half of the new cases reported today. The southern Delaware county accounts for nearly half of the state's cases even though it makes up only about a quarter of Delaware's population.
The rate of infection in Sussex is 114 cases per 10,000 residents. That's well above the rate in New Castle County which now stands at 29 cases per 10,000. The area around Georgetown has the highest rate of infection in the state with 314 cases per 10,000 residents. Kent County in central Delaware is a bit higher at 42.7 cases per 10,000.
The statewide infection rate is 48 cases per 10,000.
New testing sites
On Wednesday, the state launched community testing at Beebe Healthcare in Georgetown. Other testing events by both Beebe and Bayhealth will be held in Georgetown and Milford through Monday.
The Division of Public Health says these testing sites will focus on employees of essential businesses, family members of at-risk populations, those exposed to someone with COVID-19, or someone caring for a sick family member with COVID-19.
Delaware prisons launch rapid on-site testing
A total of 67 people held by the Delaware Dept. of Correction have contracted the coronavirus, including 51 at the state's largest prison, James T. Vaughn Correctional Center in Smyrna.
As healthcare workers try to stop the spread, DOC has launched a rapid-testing process with equipment on-site at the prisons that will allow them to get results within thirty minutes.
"The use of rapid testing and results is one more tool we are using to quickly isolate and contain any new cases of COVID-19 in the state's largest prison to prevent widespread contamination," said DOC Commissioner Claire DeMatteis. "It is a comprehensive protocol of testing, twice-daily temperature checks, screenings, intensive cleanings and minimizing movement throughout the prison to stay one step ahead of this virus."
In addition to the new testing protocols, the prison has given out masks to all inmates at Vaughn and the Sussex County Community Correctional Center, where 16 people being held have tested positive for the virus.
Additionally, 35 correctional officers and three contract workers who work in the prison system have also tested positive.
United Way giving out supplies for low-income residents
Toilet paper, wipes and diapers are in short supply on some store shelves these days. The United Way of Delaware recently distributed more than $11,000 of supplies to low-income residents. The Delaware-based Dover Wipes division of Procter & Gamble donated the items.
"If you're a single mom who's lost her job in this crisis, or an elderly resident who can't get out to the store, a pack of baby wipes or a few rolls of toilet paper can make everyday life in this crisis a little easier," said Michelle Taylor, UWDE president and CEO.
Items distributed by United Way's partner agencies First State Community Action Agency, West End Neighborhood House and the Delaware Adolescent Program. Donated items include 55 gallons of hand sanitizer, 110 cases of diapers and 500 face masks.