Coronavirus update: Carney ready to reopen Delaware's economy gradually
Are you on the front lines of the coronavirus? Help us report on the pandemic.
As of Monday, the Pennsylvania Department of Health has reported 72,332 COVID-19 cases (including confirmed and probable cases). There are 155,092 cases in New Jersey and 8,965 cases in Delaware. Philadelphia has 21,641 cases.
Pennsylvania's death toll stands at 5,148, New Jersey's is at 11,144, and Delaware's is at 332. Philadelphia's death toll is 1,235.
Note: Pa. no longer includes probable COVID-19 deaths in its official count, only deaths that have been confirmed through testing.
Carney ready to reopen Delaware's economy gradually
On Monday, Delaware Gov. John Carney honored the memory of all men and women who sacrificed their lives in combat, but also those on the front lines of the coronavirus pandemic as first responders.
"On this Memorial Day as we honor those who made the ultimate sacrifice, we should also take a moment to thank all the folks who have pitched in and sacrificed over the last three months to defeat this invisible enemy this COVID-19 and the pandemic which it created across our country," he said at an event in Lewes.
Carney, who spent the morning walking through Rehoboth Beach, said he was pleased to see people keeping their distance from one another and wearing face coverings, unlike what he was seeing in the first weeks of the pandemic.
"What I saw today really impressed me," he said. "It shows that attitudes have changed in a significant way."
Carney said the state will continue to reopen different sectors gradually in the next few days, to allow people to go back to work safely and to plan for the 4th of July weekend. Short-term rental guidelines will be announced on Tuesday, he said.
"[Business owners] are ready, the education is out there. I think we're ready," he said.
Over the weekend, Delaware restaurants and bars were given the green light to apply to expand outdoor seating.
Restaurants and bars will be able to open their indoor spaces at 30% of their capacity by June 1. To help businesses reopen, the state published a toolkit including vendors selling masks, gloves and other personal protection equipment and medical supplies.
The guidance for Delaware's churches and houses of worship was also updated, stating that outdoors services will be allowed regardless of their size as long as people wear masks, remain physically distanced from one another, and wash their hands. People 65 years old or older, should be discouraged from attending, according to the state guidance.
"Delawareans have a fundamental right to practice their faith, but we need everyone to do so safely. You don't have a right to get others sick," said Carney.
Scammers have attempted to steal COVID-19 unemployment benefits in Pa.
Pennsylvania Department of Labor & Industry says its anti-fraud division has uncovered scammers' attempts to bilk unemployment benefits.
Secretary Jerry Olesiak said the department's data has not been compromised, but that scammers have been trying to apply for Pandemic Unemployment Assistance benefits using personal information obtained from other sources.
"It is possible that many Pennsylvanians are not aware their identities were previously stolen and should keep a close eye on their credit rating, as well as remain vigilant in protecting their personal information," Oleksiak said in a statement.
On Tuesday, the state will send additional information by mail to those who have applied for unemployment benefits to confirm that their personal information has not been compromised.
Residents who have received unemployment benefits without applying for them must return funds to the state. Keeping them may be deemed fraud and repayment will be required, according to L&I.
Oleksiak said the state's anti-fraud division is working with other state agencies and counterparts across the country to detect fraud and block scams. The secretary urged Pennsylvanians who suspect identity theft or know of individuals collection benefits illegally to contact the department through the PA Fraud Hotline (1-800-692-7469) or online.
Honoring veterans in New Jersey
New Jersey Gov. Phil Murphy honored veterans at a Memorial Day event at a cemetery in Wrightstown.
"We do not celebrate memorial day, we commemorate this day," said Murphy. "This is a solemn day. A day to remember our hallowed and fallen dead, a day to remember those who gave to this nation their full measure. And today we also remember the many honored veterans who survived wars only to die at the hands of COVID-19."
The ceremony was led by Brigadier General Jemal J. Beale, the adjutant general in New Jersey's Department of Military & Veterans Affairs.
"Although COVID-19 has changed the way we do business and live our daily lives, it has not and will not stop us from taking a pause to remember the brave men and women who died on fields of battle on nearly every continent to battle the spread of tyranny and injustice," Beale said.
During the ceremony, the governor saluted the 42nd Regional Support Group who will be deployed to the Middle East soon.
"I wish you godspeed, I wish you a successful mission, and I look forward to you and them returning home safely upon its completion," Murphy said.
Mail-in ballot applications end on Tuesday
Tuesday, May 26, is the last day to apply to vote by mail.
Although polling places will be open for the primary election on June 2, Philadelphia Mayor Jim Kenney is urging all residents to vote remotely instead to help reduce the spread of COVID-19. Grassroots art organizations have been calling for the same.
Residents can apply for a mail-in ballot online with a valid Pennsylvania Driver's License or PennDOT ID. Voters won't need to provide any excuse to be able to vote from home — a first since the state passed a law expanding voting options in October 2019. Online and mail applications must be received in the Board of Elections Office by 5 p.m. on Tuesday.
As of May 18, more than 1 million Pennsylvanians had requested mail-in ballots, including 700,000 Democrats and 310,000 Republicans.
A return for hockey?
The Philadelphia Flyers may return to the ice this summer to contend for Lord Stanley's Cup as the National Hockey League took a baby step Monday towards restarting its season.
The NHL shut down on March 12, pausing all play due to the coronavirus. At that point in the season, the Flyers were on a winning streak, arguably the hottest team in the league.
Late last week, a plan to resume play was tentatively approved by the players union. And Monday the NHL greenlit a plan for small groups of six players to be allowed to voluntarily practice together. The league is targeting that to happen by early June.
Many details are still being hashed out. The league hopes to host playoff games in two to four hub cities starting in July.
The Flyers are currently the 4th seeded team in the Eastern Conference. The last time the NHL didn't crown a Stanley Cup Champion was 1919, due to the Spanish Flu pandemic.
Murphy: Reopening child care centers key for N.J.
As New Jersey continues easing social distancing guidelines, Murphy said his administration is looking at how the state can reopen child care centers, which have largely remained closed during COVID-19 shutdowns.
In a CNN appearance Sunday, Murphy said expanding child care options is a top priority. To date, the limited number of facilities allowed to open are only available to the children of essential workers.
"We have to open that up, my guess is that sooner than later," said Murphy, who said daycare, summer camps, and ultimately schools, would be the "big nuts to crack" as the state reopens.
Murphy's administration is juggling public health concerns about reopening the state in a safe manner, while managing concerns about the state's economy, which has seen a steep revenue loss since COVID-19 shutdowns.
This month, the state treasurer estimated New Jersey could lose up to $10 billion in revenue through June 2021.
WHYY's Peter Crimmins contributed to this report.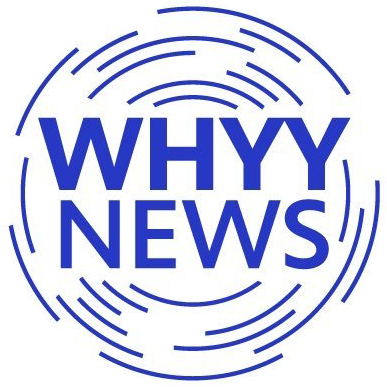 Get daily updates from WHYY News!