Coronavirus update: Masks and distancing still necessary outdoors, says Philly mayor
Kenney blamed the White House in part for spreading "ridicule and dangerous" ideas that social distancing isn't necessary.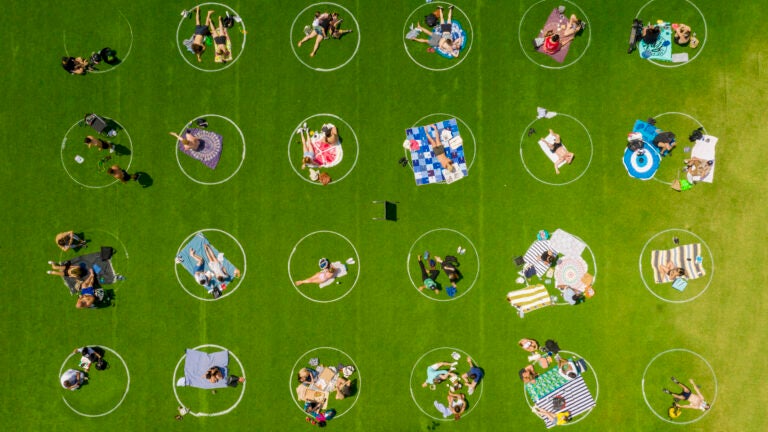 Updated at 5:05 p.m.
–
Are you on the front lines of the coronavirus? Help us report on the pandemic.
Pennsylvania had 642 new positive COVID-19 cases Tuesday, a 0.96% increase in total cases over the previous day. Over the past seven days, the commonwealth has recorded an increase of 6,001 cases, or 9.79%.
The state has recorded 67,311 positive cases out of more than 362,184 tested.
Statewide, Pennsylvania had 119 new deaths as of Tuesday, for a total of 4,624. The Department of Health says this is the result of "continued work to reconcile data from various sources," and that the deaths have occurred "over the past several weeks."
Philadelphia reported 179 new positives Tuesday. The city has recorded 20,132 cases so far, and 1,049 deaths.
Philadelphians should continue to observe social distancing outdoors
As warm weather, and the approaching Memorial Day weekend, tempt Philadelphians outside, city officials are warning that continued social distancing is essential to maintaining recent gains.
"Wearing a mask and social distancing has got us to this point where we're close to kind of reopening up again, within the next couple of few weeks, if we continue to trend this way" Kenney said. "But if we don't and we go back, we're going to be back in the lockdown again."
Kenney said that his administration is working with the Department of Parks and Recreation to increase public awareness of the importance of social distancing in city parks and playgrounds. He added that police will also be "a bit more interactive," and while they won't be making arrests, they do have the ability to issue citations.
Kenney blamed the White House in part for spreading "ridicule and dangerous" ideas that social distancing isn't necessary.
"We're all susceptible to the virus, and we can die from it," he said. "So I would ask for common sense, maturity, and just being a good person to get this done. Because if we don't do it, and we continue to have these flare ups in September, October, November, and we're back to [500] and 600 cases a day, we're going to shut down again and nobody wants to do that."
Kenney also made specific proscriptions to people spending time in city parks as the weather gets warmer.
"What they shouldn't be doing is playing group sports," he said. "They shouldn't be less than six feet apart. They should be wearing a mask. They should go out for exercise for an hour, hour and a half, and then go back home and give some space to other people. They shouldn't be barbecuing close to each other."
Health Commissioner Thomas Farley added that the city recommends wearing a mask or face covering even while exercising, at least when you come within six feet of someone else.
"I know it's tough to actually be exercising with a mask on, it's tough to breathe," Farley said. "When people are walking around, though, doing errands downtown, that sort of thing, the best thing is to just wear a mask at all times because it's no reason not to. You can breathe just fine and you never know when you might be passing somebody."
Special needs families sue Pa. leaders over education concerns
A new federal lawsuit says Pennsylvania isn't doing enough to educate children with special needs while classes are being held online.
The class-action suit was filed by two Bucks County families on behalf of all Pennsylvania public school children who have autism and are either nonverbal or semi-verbal. The suit alleges that students with these needs have not received adequate services since Pennsylvania closed physical schools in mid-March.
The named defendants in the case are Governor Tom Wolf, Secretary of Education Pedro Rivera, and the Pennsylvania Department of Education.
The specter of special-education lawsuits has hovered over the education landscape ever since schools closed. Many districts initially refrained from offering online education because they were worried it would open them up to legal liability under a federal law that protects special needs children.
The federal and state government later urged districts to reverse course and do the best they could for students while moving online.
When will red counties move to yellow? "We're working on it," Levine says
This Friday, 12 more counties in the state will move from red to yellow, for a total of 49 counties in the middle stage of Gov. Wolf's reopening plan. Is there a set timetable for moving other counties into the yellow or green stages? Not yet, but Pennsylvania Health Secretary Rachel Levine says there's one coming.
"As soon as we have what the metrics will be, we will release them," Levine said Tuesday. Each county deemed safe to move into the yellow stage has enough medical staff to implement contact tracing, she added, adding that the department of health was "increasing our staffing every day."
Because the novel coronavirus affects immunocompromised and elderly people most severely, it's ravaged long-term residential care facilities — and Pennsylvanians have been demanding transparency about confirmed nursing home cases for residents, staff, and their families. Tuesday, the Department of Health announced plans to release the numbers for staff and resident cases, as well as the number of deaths, in all long-term care facilities.
But the department maintains that it's still primarily the responsibility of each facility to inform families about individual cases of COVID-19, saying they need to balance the importance of private health with the privacy of residents. "It might not be public knowledge, but it might be community knowledge," said Levine.
Tying the knot? Maybe not
June may be peak wedding season, but a global pandemic still isn't the best time to put a ring on it. When asked about the safety of weddings with 50 or even 100 guests, Levine said she "wouldn't recommend it," even in counties that have gone yellow.
Red counties have significant community spread, which means the transmission of COVID-19 is high and makes large gatherings of people (including weddings, funerals, and birthday parties) a significant risk. A small ceremony, with less than 25 people, could occur in the yellow regions, said Levine. As individual counties move towards green, even larger ceremonies might be considered acceptable, although Levine says she still recommends practicing social distancing, mask-wearing and frequent hand-washing.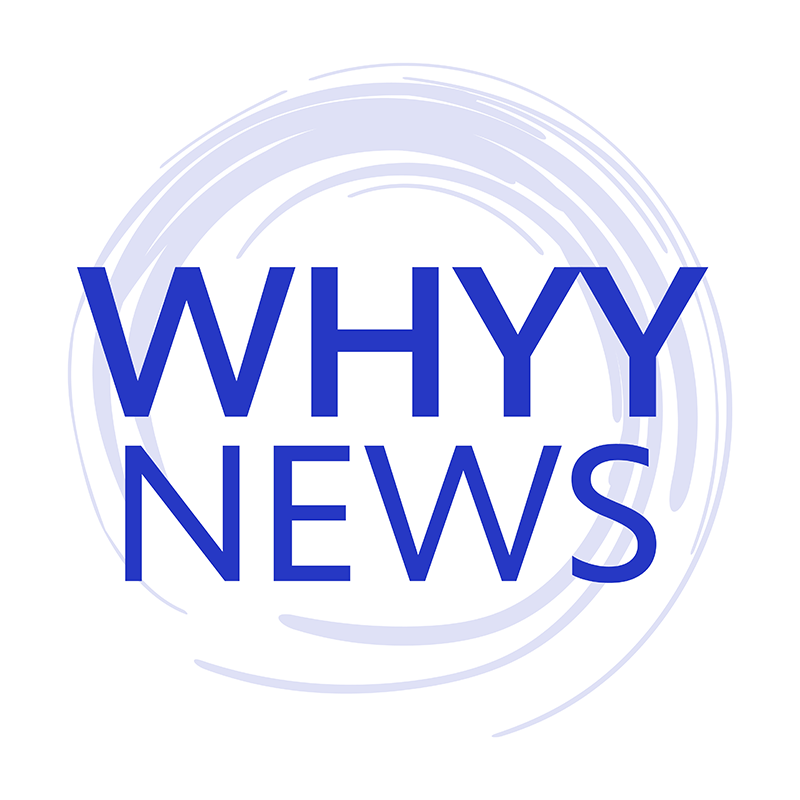 Get daily updates from WHYY News!
Pa. offers early property tax/rent rebates to qualifying seniors and people with disabilities
Homeowners, renters, and people with disabilities could be getting cash in their pockets starting this week, thanks to a new bill that Governor Wolf signed into law today, authorizing the early distribution of rebates through Pennsylvania's property tax and rent rebate program.
"Typically these rebates are issued starting July 1," Wolf said in a briefing this morning, "but I know that having even a small amount of extra money can help many Pennsylvanians during this crisis.
The program will begin today, with the issuance of 111,000 payments, and continue on a rolling basis at an estimated pace of 60,000 every week thereafter. Pennsylvania generally issues around 500,000 rent rebate payments every year.
Among those who qualify for the rebate program are certain residents age 65 or older, widows and widowers aged 50 or older, and Pennsylvanians with disabilities age 18 or older.
There's an annual income cap of $35,000 for homeowners, and $15,000 for renters, with half of the social security income excluded.
Anyone who's already applied for a rebate can use the Where's My PA Property Tax/Rent Rebate? tool to check the status of their rebate.
Eligible applicants who haven't yet filed their Property Tax/Rent Rebate Program application, can do so using the Department of Revenue's website.
"No one listening should feel that there is a danger that because they have not applied yet this year, that they will somehow be left out," said Treasurer Joe Torsella. "We have every expectation and intent that anyone who qualifies will get that money and will get that relief, and will have that help, and will get that money in their pockets and back in the Pennsylvania economy."
Applicants can call 1-888-222-9190 for assistance.
The deadline for older adults and Pennsylvania residents with disabilities to apply for these rebates has been extended from June 30 to Dec. 31, 2020.
The program is funded by the Pennsylvania Lottery and revenue from slots gaming.
Philadelphia to begin testing all incarcerated people
Starting tomorrow, Philadelphia's Department of Prisons will begin COVID-19 testing all incarcerated individuals, Mayor Kenney announced on Tuesday.
"This effort includes testing all asymptomatic people currently incarcerated, and newly admitted people entering the Philadelphia department of prison facilities," Kenney said, along with people who are pending transfer to different correctional facilities.
Previously, testing was only available to people exhibiting symptoms of COVID-19.
Mayor Kenney attributed the change to expanded testing criteria for congregate settings from the Department of Health, along with greater access to testing supplies.
The measure will also apply to all youth at the city's Juvenile Justice Services Center.
Kenney added that infection rates among incarcerated individuals appear to be falling, from an average of 10 new cases each day in early April, to just two new cases over the past 10 days.
Reason for optimism, and Philly surpasses 20,000 cases
Philadelphia has now surpassed 20,000 confirmed cases of COVID-19. Mayor Kenney announced Tuesday, calling the number an "unfortunate milestone."
"This new total is a grim reminder that many Philadelphians are still testing positive, and all of us are still at risk," Kenney said. "So stay home, stay safe and wear a face covering when you go outside."
Despite that, Health Commissioner Thomas Farley said, the latest numbers are cause for optimism.
"The numbers are quite encouraging," Farley said. "We are continuing to make good progress against the coronavirus epidemic."
In the last day, 179 new cases have been confirmed, bringing the city's total since the beginning of the pandemic to 20,132.
"A month ago we were reporting about 500 new cases a day," Farley said. "Now we're reporting about 200 cases a day. That's quite a decline since the peak of the epidemic."
Farley said the city's also making progress in congregate settings. A month ago, Philadelphia nursing homes were seeing 50-100 new cases every day, compared with fewer than 10 per day now.
Farley added that the city expects to uncover more cases thanks to expanded testing by the Department of Prisons and in nursing homes.
The number of hospitalized patients has also fallen since the end of April, Farley said. As of yesterday, there are 619 patients hospitalized with COVID-19 in Philadelphia, and another 1,224 throughout the region.
Nine new deaths have been confirmed since yesterday, bringing the city's total to 1,049 since the start of the epidemic. The figure is in keeping with recent daily death rates in the single digits, compared with roughly 30 per day the month before, Farley said.
WHYY's Avi Wolfman-Arent and Hannah Chinn contributed reporting.
WHYY is your source for fact-based, in-depth journalism and information. As a nonprofit organization, we rely on financial support from readers like you. Please give today.