Coronavirus update: No flattening of curve in Delaware as mask requirement takes effect Tuesday
Delaware isn't ready to start the 14-day countdown to the first limited phase of reopening as the governor takes further steps to limit the spread of the virus.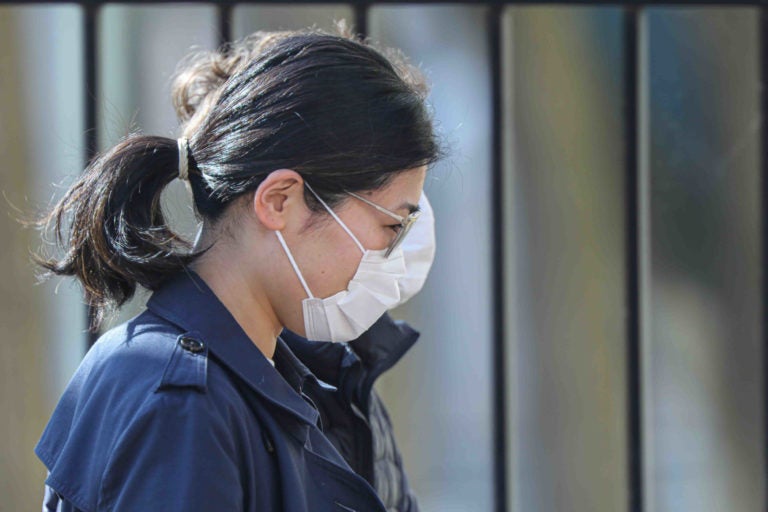 Are you on the front lines of the coronavirus? Help us report on the pandemic.
Delaware's COVID-19 curve still hasn't flattened and under Gov. John Carney's stated intentions to follow White House guidance, Delaware is still at least two weeks away from the first limited phase of reopening.
Carney has said his state needs to see 14 days where the number of new cases and hospitalizations from the coronavirus decline.
But the number of new laboratory-confirmed cases has only fallen once in the last five days. There were a whopping 458 new cases reported Sunday, as one laboratory returned an unusually large number of test results. The number reported Monday was 128, raising the number of Delawareans who have contracted the virus to 4,162, according to public health officials.
The number of hospital patients also keeps ticking upward, rising to a high of 325 as of Monday's update. Fifty patients are critically ill, a drop of 11 from the previous 24-hour reporting period.
The first phase of reopening under the Trump administration's guidelines allows restaurants, movie theaters, sports venues, churches and gyms to reopen under "strict physical distancing protocols'' but keeps schools and bars closed. Businesses would be allowed to reopen in phases but would have to close common areas where workers "are likely to congregate and interact."
Asked how the latest figures are affecting his deliberations, Carney's office said the governor could address that issue in his public briefing Tuesday.
But the sobering numbers show that unless the governor changes course, life in Delaware won't return to anywhere near normal anytime soon.
That harsh reality is punctuated by Carney's latest executive order, which takes effect Tuesday at 8 a.m. and requires anyone age 13 or over to wear a mask or some form of facial covering:
At supermarkets, pharmacies and other stores that remain open, both inside and while waiting in line outside. Businesses must post this requirement at entrances and inside the store.
When riding buses, taxis, using a ride-sharing service or any other form of public transportation.
At doctor's offices, laboratories, blood banks, and other healthcare settings, including veterinary offices
At state parks and other outdoor public areas "if maintaining social distancing of six feet between individuals of different households is impracticable" or they are feeling sick, coughing or sneezing.
By Friday, Carney is also requiring:
All businesses that are open to provide employees with a face covering to wear while working in areas open to the general public and areas in which coming within six feet of fellow employees are likely.
Employees in restaurants who interact with customers, including those making deliveries, to wear a face covering while working.
"Now is not the time for Delawareans to get complacent," Carney said in a news release announcing the directive on masks. "We face a very serious situation, with additional cases of COVID-19 and hospitalizations statewide. All of our actions are guided by science, and intended to save lives.
"Wearing a face covering in public settings is important to prevent transmission of this disease. But wearing a face covering is not permission to go out in public more often. Delawareans should stay home unless it's absolutely necessary to go out for essential work or essential items. Don't go out in public unnecessarily. You will only increase your risk — and the risk to your family, friends, and neighbors."
WHYY is your source for fact-based, in-depth journalism and information. As a nonprofit organization, we rely on financial support from readers like you. Please give today.