Coronavirus update: Del. to expand testing to seniors and low-income residents
The goal is to reach residents who have limited access to health care and coronavirus testing. 
Updated at 6:15 p.m.
–
To date, the Pennsylvania Department of Health has reported 76,646, COVID-19 cases  (including confirmed and probable cases). There are 160,918 cases in New Jersey and 9,605 cases in Delaware. Philadelphia has recorded 22,881 cases so far, and deaths.
Pennsylvania's death toll stands at 5,535, New Jersey's is at 11,721, and Delaware's is at 368. Philadelphia's death toll is 1,287.
Delaware to expand testing to seniors and low-income residents in Wilmington
Delaware's health department will begin work Tuesday as part of a partnership with the Wilmington Housing Authority, Westside Family Healthcare and the Saint Francis LIFE Center to test low-income Wilmington residents and seniors for COVID-19. The goal is to reach residents who have limited access to health care and coronavirus testing. 
The group will provide viral tests to seniors from 10 a.m. to 1 p.m. and distribute care kits and educational materials at Baynard Apartments on 18th St. 
Starting Wednesday, members of Delaware's Medical Reserve Corps and the Delaware Association of Physician Assistants, will meet residents of nine high-rise buildings at their front doors to test those who typically may not be able to leave their homes. 
"We know that seniors and low-income communities in our state are experiencing disproportionate rates of coronavirus infection," said Dr. Kara Odom Walker, Secretary of the Delaware Department of Health and Social Services, in a statement. "Meeting communities where they are through this targeted testing in Wilmington's high-rises will help us identify individuals who are positive for COVID-19, provide them with the support and resources they need to isolate from others, and, ultimately, slow the transmission of this disease."
The schedule for the Division of Public Health testing is:
Wednesday, June 3:
Terry Apartments, 2400 N. Broom St.;
Park View Apartments, 1800 N. Broom St.; and
Compton Towers/Apartments, 325 E. Fifth St.
Thursday, June 4:
Windsor Apartments, 500 N. Walnut St.;
Ingleside Apartments, 1005 N. Franklin St.; and
Luther Towners II, 1420 N. Franklin St.
Monday, June 8:
Luther Towers I, 1201 N. Harrison St.;
Lincoln Towers, 1800 N. DuPont St.; and
The Antonian, 1701 W. 10th St.
For more information on Delaware's testing program, including a testing calendar, go to https://coronavirus.delaware.gov/testing/.
Pa. to increase testing at long-term care facilities
Pennsylvania Health Secretary Dr. Rachel Levine said Monday that Pennsylvania is dedicated to preventing the spread of COVID-19 in long-term care facilities. The state is now implementing a plan to test every care long-term care staff member and resident to identify where COVID-19 exists, Levine said.
Testing will be ongoing, and take place at 1,900 or more facilities, prioritizing those with the most cases, or in areas with high levels of COVID-19.
"We are starting to see a significant decline in new cases of staff and residents in long-term care facilities, as well as deaths, but the threat to these facilities is not over," Levine said during a press conference. 
"We will continue to pursue additional tactics that will allow us to protect and improve the quality of life in these long-term care facilities. The best way to stop this virus from continuing to harm these and other vulnerable populations is to stop it from entering the long-term care facility in the first place. So, we need to do everything we can to help prevent the workers from coming in contact with the virus in their communities. It's essential as we relax our social distancing, we stay alert to prevent the spread of this very contagious virus."
To date, the state has provided long-term care facilities with 1,800 shipments of personal protective equipment, including 2 million N95 masks, she said. As the state prepares for a potential second wave, Levine said she has concerns about false negative tests. She called for rapid, accurate point-of-care tests for staff, residents and visitors on a regular basis, as well as accurate antibody tests.
Philly reopening plan now in limbo
Ongoing civil unrest in Philadelphia may delay the city's plan to reopen some businesses on Friday, Mayor Jim Kenney said.
The initial plan called for some retail shops, child care centers, warehouses, and other businesses to start opening their doors — part of the city's multi-stage response to the coronavirus pandemic. But Kenney is not sure if the city can coordinate those reopenings while it grapples with days of unrest sparked by the killing of George Floyd.
"There's only so much energy and resources that we have," Kenney said. "I'm not saying no and I'm not saying yes."
The mayor also addressed how the city will handle Tuesday's primary election. Kenney said he asked Governor Tom Wolf earlier today to extend the deadline to send mail-in ballots.
"With our residents under curfew tonight and potentially tomorrow, these actions are appropriate and much-needed," Kenney said.
Kenney added that the city will provide personal protective equipment to poll workers and gloves to voters.
N.J. to allow shopping, outdoor dining on June 15
New Jersey plans to allow outdoor dining and indoor shopping at nonessential retail businesses starting June 15, Gov. Phil Murphy announced Monday.
A week later, on June 22, salons and barbershops can serve customers again, Murphy said, while gyms and health clubs can reopen "at reduced capacity" sometime after that.
"The virus is among us and saving lives is still priority number one," the Democratic governor said. "But overall, the public health metrics tell us we are ready to enter Stage 2 of our restart and ready to begin restoring our economic health."
Fewer than 500 residents are now on ventilators — down from a peak of more than 2,000 in mid-April — and the state is performing well over 20,000 coronavirus tests daily, making it the nation's leader on a per capita basis.
Stage 2 is the third phase in a five-step recovery plan Murphy laid out last month to transition the state from "maximum restrictions" to the "new normal.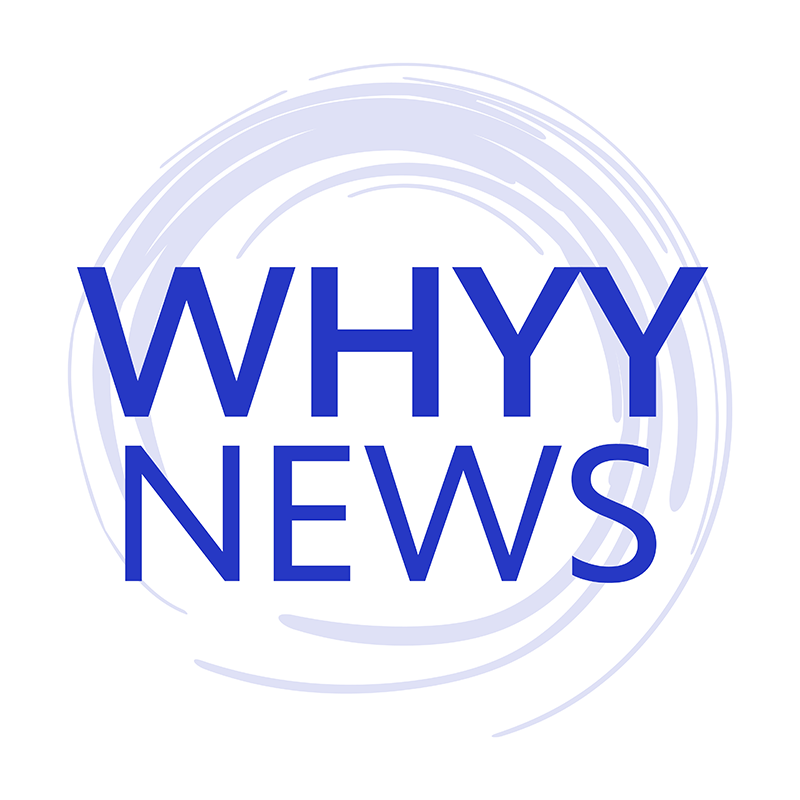 Get daily updates from WHYY News!
Delaware begins first phase of reopening
Monday marks the first phase of the Delaware's reopening plan. While the state's stay-at-home order has been lifted, residents must continue to abide by certain regulations, such as wearing a mask and maintaining a 6-foot distance.
In indoor settings, such as shops, restaurants, performing arts venues and museums, capacity must be limited at 30% of the fire occupancy code. However, outdoor events are allowed with up to 250 participants.
During this phase, employers are still encouraged to allow employees to work from home. For essential employment, businesses must continue social distancing and sanitation measures.
Arts and culture venues, such as theaters and museums, also have been given the green light to open operations. However, these venues are not allowed to hold more people than 30% of the fire occupancy code, tickets must be purchased online and tours must be self-guided. The Delaware Division of Historical and Cultural Affairs announced Monday its museums will accept reservations for tours starting Monday, with the first set of self-guided tours scheduled for Friday through Sunday.
Several restaurants and bars that provide table service also are expected to open Monday, restricted to 30% capacity of the fire occupancy code. Only members from the same household are permitted to sit at a table, and they must make a reservation. Staff must take measures like wearing masks, providing single-use disposable menus and seating customers six feet apart.
Large restaurants say they are prepared to open, as the occupancy limits don't affect them. But many small restaurants will continue to only offer takeout and curbside delivery until they can seat customers at full capacity. Olive Tree Cafe in Newark posted on its Facebook page the requirements only allow for three or four tables, stating; "that would require additional staff to be present and a change in the operations we have just streamlined."
The two-year-old Delaware franchise of the MidiCi Neapolitan Pizza Company announced Sunday it will permanently close, stating on Facebook; "given the restaurant mandates put in place by the Delaware government we will not be able to reopen."
Other businesses like salons, barber shops and gyms also are permitted to reopen if abiding to the capacity limit of 30% of occupancy codes, and maintaining a 6-foot distance between customers and staff. Sports teams also are allowed to resume practice, as long as they maintain distancing measures between teammates and coaches.
Dover Downs Casino announced its Monday reopening on its social media accounts and Facebook. In addition to the mandatory capacity restrictions, the casino will conduct temperature checks of staff and customers, and require facial coverings.
Malls in Delaware are permitted to reopen with 30% capacity of fire occupancy codes. However, in a statement Sunday, Christiana Mall announced on Facebook it will postpone its reopening "as a safety precaution." The decision came hours after rioters broke in to the Dover Mall, which led to the capital city's curfew.
Amtrak resumes service with limited seating and mask-wearing requirements 
Amtrak Acela train service resumed operations Monday on a reduced schedule, after being suspended in March as demand fell due to the coronavirus pandemic.
In order to maintain social distancing, Amtrak is limiting ticket sales, and offering some private rooms on some routes. Travelers also are required to wear masks.
At train stations, Amtrak has installed protective barriers at customer counters, and contactless ticketing is encouraged.
Cleaning on trains and in stations has been enhanced, according to Amtrak.
Amtrak also will waive change and cancelation fees for reservations booked before August 31.
WHYY is your source for fact-based, in-depth journalism and information. As a nonprofit organization, we rely on financial support from readers like you. Please give today.