Coronavirus update: Pennsylvania issues child care reopening guidance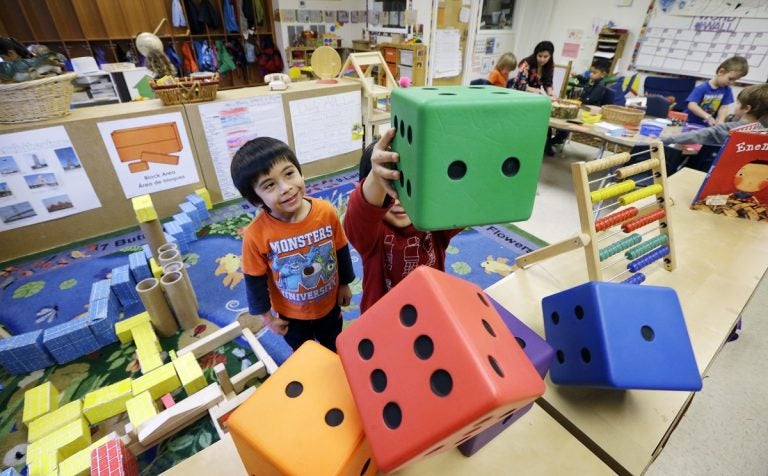 Updated at 3:50 p.m.
–
Are you on the front lines of the coronavirus? Help us report on the pandemic.
To date, the Pennsylvania Department of Health has reported 77,225, COVID-19 cases  (including confirmed and probable cases). There are 161,545 cases in New Jersey and 9,685 cases in Delaware. Philadelphia has recorded 23,034 cases so far, and deaths.
Pennsylvania's death toll stands at5,667, New Jersey's is at 11,770, and Delaware's is at 373. Philadelphia's death toll is 1,290.
Pennsylvania issues guide for essential workers and families seeking child care during COVID-19 closure and phased reopening
The Pennsylvania Department of Human Services just issued a frequently asked questions guide for essential workers in need of child care as the state moves towards reopening.
"As parents return to work and child care opens more broadly, there is likely some anxiety about broadening their children's social circles," said DHS Secretary Teresa Miller in a press release Tuesday. "We know that essential workers and parents whose offices are reopening still need to have a safe place for their children to go while they are at work, and we are committed to helping parents and reopening child care providers navigate this new normal."
All reopening child care facilities will be required to follow the CDC's guidelines for child care centers. That means implementing temperature checks as a part of children's health screening upon arrival, increasing cleaning and disinfection efforts, and changing pickup and dropoff methods to more closely adhere to social distancing. All staff will be required to wear face coverings, although children will not — Miller attributed this to the fact that children, who are often less capable of understanding mask protocol, are more likely to touch their faces and spread the virus.
There are no limits on the size of the reopening child care center itself, Miller said. Instead, staff will be asked to consistently manage small groups of children, maintain those groupings, and avoid mixing them throughout the day or week to reduce potential exposure.
Essential workers who need child care but live in a red-phase county can find approved options here. Workers living in yellow- or green-phase regions, and in need of child care centers and support, can find open options here.
Pennsylvania announces new changes to driving skills test in response to COVID-19
As Pennsylvania counties become more mobile, the state's newest drivers can, too. As of today, June 2, driving centers in yellow- and green-tiered counties are open to hold skills tests and issue licenses — but the test won't look like it has in the past.
That's mostly because examiners won't be sitting in the vehicles with the applicants taking the test. Instead, they'll handle the entire exam from outside.
Turning, signaling, basic vehicle control, and parallel parking will remain a part of the test, according to Deputy Kurt J. Myers, PennDOT's Deputy Secretary for Driver & Vehicle Services. The scoring protocol will also remain the same. Applicants will be asked to wear masks and take a brief health survey upon arrival at the license center; they will not be given a temperature check.
PennDOT plans to continue testing individuals with appointments previously scheduled on or after June 2, and Myers says they will also prioritize individuals who had to miss tests due to COVID-19 closures. He estimates a backlog of about 28,000 would-be drivers whose tests were canceled in the past two-and-a-half months.
"We're adding additional tests," he said Tuesday. "We're doing everything we can with the resources we have to ensure we get people in the system as soon as possible … to get caught up as quickly as we possibly can."
Summer is typically the busiest season for driving tests, so "catching up" is a top priority for PennDOT. After all counties move to the green tier, Myers said, the health survey will no longer be necessary, but examiners will be instructed to continue socially distanced testing until further notice. On June 20, the system will open for new individuals to schedule skills test appointments again.
N.J. reports major slowdown of coronavirus spread
Gov. Phil Murphy said Tuesday that each New Jerseyan with COVID-19 is now spreading the disease to fewer than one other person, a major milestone in a state with the second-worst outbreak of coronavirus in the U.S.
It is a stark improvement from late March, when every infected person was transmitting the virus to an average of more than five other residents.
"Guess what? Social distancing works. Wearing a face covering works," he said. "COVID-19 is among us and there is no cure and no proven treatment."
Murphy's announcement that the state is now seeing a declining rate of coronavirus spread came just one day after he said the state would take the next step in its reopening on June 15, by allowing restaurants to offer outdoor dining and permitting nonessential businesses to welcome customers back inside their stores.
New Jersey reopening, Camden County testing sites and schedule subject to change
As New Jersey prepares to begin the next phase of their reopening, after an announcement by Gov. Murphy, outdoor restaurants and nonessential retail businesses will be approved to open their doors starting June 15. On June 22, salons and barbershops will again be allowed to serve customers; gyms and health clubs will reopen sometime after that, Murphy said.
Camden County's testing schedule and locations are subject to change next week, according to Freeholder Lewis Cappelli Jr. Tuesday, since "testing is now much more readily available, and people are going elsewhere to get tested." An up-to-date list of testing locations can be found on the Camden County official website.
Although the reopening of multiple businesses and the closure of multiple county-run testing locations may make New Jersey's second phase feel more "normal," Cappelli said he doesn't want people to get more comfortable. "If you're sick, stay home," he said. "If you are out at a public place, wear a mask. And social distance."
Board members said Camden County received $88 million in CARES act funding, which it plans to use to reimburse county and local governments for coronavirus-related expenses. They're also using the funding for a $20 million grant program to support small businesses in Camden County; specific criteria for what defines "small businesses" will be announced soon.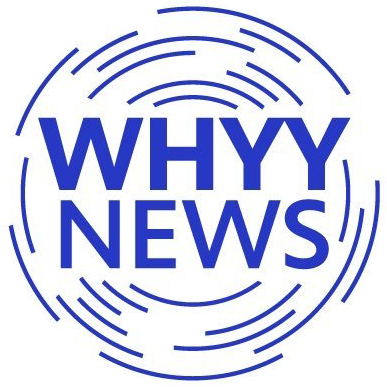 Get daily updates from WHYY News!
Philadelphia coronavirus testing sites closed
All of Philadelphia's city-run testing sites and health centers are closed, according to a tweet from the city this morning. Anyone looking to be tested for the novel coronavirus is encouraged to call ahead before going to a healthcare facility in person.
The city-wide testing site closure occurs after three sustained days of demonstrations both locally and nationally, which former FDA chief Scott Gottlieb warned could cause a rise in coronavirus infections.
Temple University announces in-person campus activities to continue this fall
The city's public four-year university will plan to resume on-campus activity in mid-August on its regular fall semester schedule, according to a Tuesday announcement from Temple president Richard Englert. 
"We expect that conditions will continue to improve so that we will be able to open for on-campus activities when the fall semester begins on Aug. 24," the announcement read.
A small number of classes will be held on campus over the summer session, and students will move into university residence halls and begin classes according to the regular fall semester schedule; courses will be held via a blend of in-person and virtual instruction, with very large lectures held online. The semester will end earlier than usual, on Friday, Nov. 20, just before Thanksgiving. The remaining weeks of classes and finals will be conducted remotely to reduce public health risk caused by students leaving campus for fall break and returning before the end of the year.
Delaware to start Phase 2 of reopening on June 15 
A day after the state started Phase 1 of relaxing restrictions related to the coronavirus, Delaware Gov. John Carney said the state plans to start Phase 2 of reopening plans on June 15. Most businesses are now forced to limit customers to 30% of their maximum capacity, as of June 15, that limit will rise to 60% of maximum capacity.
Also as part of Phase 2, child care centers will be able to reopen to serve children of all residents. Day care service had been restricted to only serving children of essential workers. "If you're able to keep your children home, please do so because we do need to keep smaller group sizes there at these facilities," Carney said.
The limit on indoor gatherings will increase from 10 to 50 effective June 15. Personal care service providers like barber shops, hair salons, and tanning salons will remain at the 30% limit. Gyms also must limit customers to 30% of their occupancy limit.
On Tuesday, the state reported a total of 9,685 cases of the coronavirus in Delaware, an increase of 80 from Monday. There have been five more deaths for a total of 373 related deaths since the outbreak started in March. The number of Delawareans hospitalized continues to decline from a high of more than 300 about a month ago. As of Tuesday afternoon, there are 157 being treated in Delaware hospitals for the virus.
Delaware expands testing to seniors and low-income residents in Wilmington
Starting today, Delaware's health department will begin work as part of a partnership with the Wilmington Housing Authority, Westside Family Healthcare and the Saint Francis LIFE Center to test low-income Wilmington residents and seniors for COVID-19. The goal is to reach residents who have limited access to health care and coronavirus testing. The group will provide viral tests to seniors from 10 a.m. to 1 p.m. and distribute care kits and educational materials at Baynard Apartments on 18th St.
Starting Wednesday, members of Delaware's Medical Reserve Corps and the Delaware Association of Physician Assistants, will meet residents of nine high-rise buildings at their front doors to test those who typically may not be able to leave their homes.
"We know that seniors and low-income communities in our state are experiencing disproportionate rates of coronavirus infection," said Dr. Kara Odom Walker, Secretary of the Delaware Department of Health and Social Services, in a statement. "Meeting communities where they are through this targeted testing in Wilmington's high-rises will help us identify individuals who are positive for COVID-19, provide them with the support and resources they need to isolate from others, and, ultimately, slow the transmission of this disease."
The schedule for the Division of Public Health testing, along with known testing site locations, can be found here.