Friends of Clark Park is collecting community input for a new 'Master Plan,' though residents say they don't want major changes
Many residents say they'd like small changes to make the park more accessible — like new benches, public bathrooms, and an updated playground.
Clark Park, a favorite West Philadelphia public space, may be seeing some changes in the future.
Friends of Clark Park, a local volunteer organization, is coordinating a new "Master Plan" for the park.
Board President Andrew Bowers, West Philadelphia resident of 20 years, says the plan will be driven by community input.
"We've got to find out what people want. There's a lot of good ideas out there," Bowers said. "It's just managing to find these people and engage with them."
Friends of Clark had its first day of tabling in the bustling park on Saturday, with more community engagement events to come. There's also an online survey circulating on social media to invite community contribution.
"We want to hear new new ideas, maybe crazy ideas, maybe super moonshot-y ideas. We'll see," Bowers said.
Though the group does have some ideas of its own — for Bowers, it's fixing the old sidewalks around the "dog bowl" section, an updated playground that is accessible for kids of all abilities, and some programming that could help with gun violence prevention.
The organization has hired Studio Bryan Hanes, a local design firm, to develop the plan. Hanes, also a West Philadelphia resident, designed one section of Clark Park years ago, pro-bono. According to Bowers, City Councilmember Jamie Gauthier's office funded 50% of the costs to hire Hanes, along with funds from Friends of Clark Park and the University City District.
Many residents said they do not want major changes to the beloved park. On Saturday morning, a time when the park is usually bustling around the farmer's market and local vendors, most park users said they love the vibrant park as is, but envisioned some things to make it more accessible.
"I really love Clark Park, so I hope it's nothing too drastic because I think there's a lot of really special qualities about it existing in the way that it does right now," said resident Kayla Harnett, 23, who treasures the open green space.
Courtney Lane, 40, has lived in West Philly for about 17 years, and was helping her friend with their stand selling clothes.
"I'm down for improvements as long as it includes the community. I think public bathrooms are really important," Lane said. "And anything that fosters community, I'm into it … like making the park more accessible for everyone, not setting a lot of rules around permits and stuff like that."
Bowers said public bathrooms have been on the horizon for a while, and that they are likely to come. Residents said they also want comfortable benches without bars in the center impeding people from laying down. Some other ideas included water fountains, bike racks, more lights, more chess, and a community garden.
"It feels like this park thrives because of the organic sense of community. So I don't feel like it needs to be contrived through different landscape architecture," said Emma Wennberg, 21, resident of West Philly since 2019.
Wennberg and friends walking through the park also had concerns about what is known as "hostile architecture" for unhoused people.
"It would be cool if they put in bathrooms and more seating," said Wennberg. "Some sort of shelter from the rain and snow for people that do tend to live here," added Olivia Rivellini, 21.
Chelsea Clofer, 49, has lived in West Philly for 17 years, and comes to the park every Saturday, often to sell items from their store, Rad Hag. Independent Clark Park vendors like Clofer have been worried about city officials enforcing permit requirements.
"I love the community that this kind of free market, as it were, has created," Clofer said. "That's a big fear that I personally have — that that will suddenly be shut down if there's more regulation happening regarding the park, because I don't think the park needs regulation. I think the park takes care of itself."
Rafi Rom, 41, resident of 17 years, was there with his child. He said they come every day.
"The sidewalks are all a little rough around the edges. I haven't noticed anything, particularly with those sidewalks, but it would be nice if all the swings worked… that would be helpful," Rom said. "We're really lucky to have this park."
Two kids were skating around Rom on a path near the Farmer's Market.
Seven-year-old Beryl, geared with a board, said she has been skating her "whole life," and has just one idea for the park: "I wish there was a skate park here," for "everybody."
Friends of Clark Park will continue to collect ideas, even the "moonshot-y" ones, through the coming months, in person and online.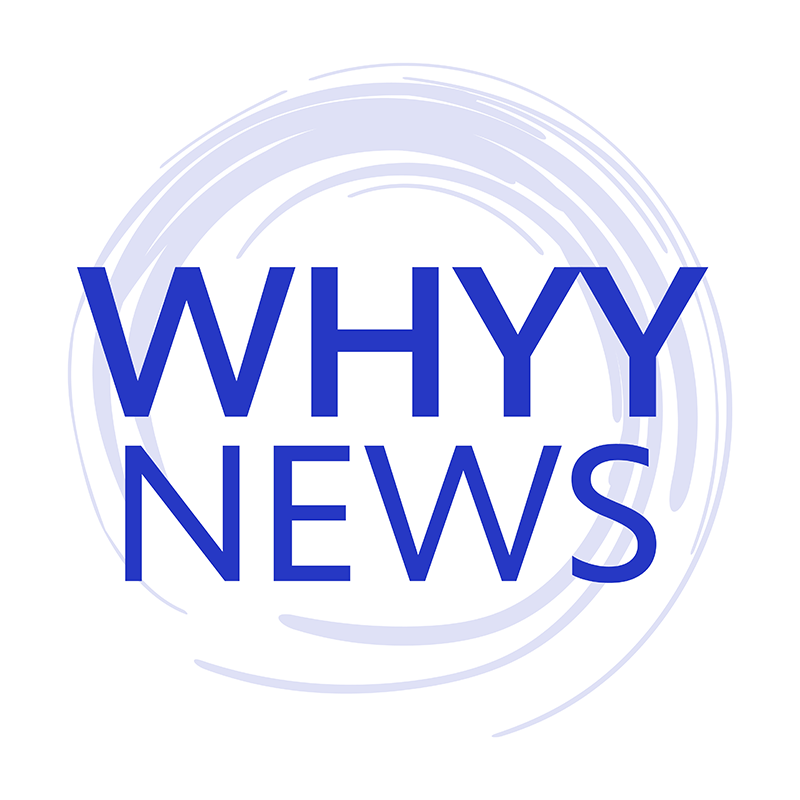 Get daily updates from WHYY News!
WHYY is your source for fact-based, in-depth journalism and information. As a nonprofit organization, we rely on financial support from readers like you. Please give today.