Westpark residents say they want to remain in West Philly after towers emptied
Philadelphia Housing Authority plans to move forward with relocation of Westpark residents over the next 90 days. Where people will go is an open question.
The Philadelphia Housing Authority needs to find new homes for more than 300 of its residents, so it can redevelop Westpark Apartments, the agency's only remaining high-rise complex in West Philadelphia.
Amid an affordable housing crisis, PHA President Kelvin Jeremiah said the task will be challenging, but not impossible. He expects the relocation process, which has already begun, to take another roughly 90 days — the same amount of time the authority hopes it will take to finalize a master plan for the nearly 12-acre site near 44th and Market streets in a gentrifying section of West Powelton near Drexel University.
"We have the requisite experience doing that," Jeremiah said in an interview.
PHA does not have enough traditional housing units in its portfolio to relocate Westpark's 327 residents. To make up the difference, the agency will rely on the federal government's Housing Choice Voucher Program, which enables people to rent an apartment on the private market, but only pay 30% of their adjusted gross income each month. PHA covers the rest. Jeremiah said agency staff will meet with residents to assess their relocation needs, but the agency can't promise residents will be able to remain in the same school catchments or retain access to the same level of transit service for commutes. In West Philadelphia, there is a documented shortage of affordable and subsidized units already and advocates have long said that there aren't enough landlords who accept vouchers.
But landlords accept the federal vouchers across the country, meaning some Westpark residents can opt to use their voucher to move outside of Philadelphia. Either way, residents will have the ability to move back to the site once construction is completed, which could take up to four years, said Jeremiah.
Neither Perry Baylor nor Lenora Batson intend to do anything of the sort. They're both done with high-rise living after spending the better part of a decade at Westpark, and far more than that at Norman Blumberg Apartments, most of which was demolished in 2016 as part of an ambitious revitalization plan. Like now, PHA relocated residents before the work started on the complex.
Baylor and Batson say they're comfortable leaving because of the condition of Westpark's buildings, as well as public safety issues within the complex.
"Sometimes you get stuck on the elevator," Baylor said.
"I don't say nothing to nobody. I just come and go and that's it," Baton said, adding that there have been shootings inside the complex since she moved in.
But as they stood in the shadow of one of the site's three high-rises, they each said they'd like to stay in West Philly. Baylor because his mom and sister live in the neighborhood. Batson because she grew up here. She also knows the area from her time as a security guard at the PHA development.
They'd also both like to find a rent-to-own property, so they can have more control over their living space than they did in West Park.
Other residents who spoke with WHYY at Westpark also said they were happy to leave the complex behind, in part because they don't feel safe walking there at night.
One of Philly's last highrise developments
Built in 1964, Westpark Apartments is one of the housing authority's last remaining highrise developments. Jeremiah said PHA is redeveloping the site because its apartment buildings are deteriorating and need to be modernized. The plan also provides the agency the opportunity to potentially build hundreds of new affordable housing units. He has estimated that Philadelphia, America's poorest large city with a quarter of the population living below the poverty line, needs 70,000 new units of affordable housing.
"It's a win for our residents, a win for PHA," said Jeremiah.
The project will be completed with the help of two private real estate developers from New York — MSquared and L+M Development Partners, an outfit that has done similar work in the Big Apple and New Orleans. As co-partners, each entity will help fund the overhaul, with the expectation that MSquared and L+M will secure the majority of the funding.
"We are very excited to be partnering with the PHA and residents of West Park," said Alicia Glen, founder and managing principal of MSquared, in a statement. "Our vision takes a holistic approach to transforming an aging high-rise development into a high quality, mixed-income, mixed-use, people-focused community that will promote housing affordability, equity, economic mobility, and sustainability. "
The project does not yet have a price tag, but it could cross $500 million based on other PHA projects. "I can only tell you that it will be a large number. A very large number," said Jeremiah.
The final total will depend on the scope of the project, which has not been decided yet. At minimum, the site will be home to 650 units, which includes a one-for-one replacement of all existing apartments. But Jeremiah said the project could feature upwards of 1,000 units.
Regardless, approximately 70% of the units will be workforce or affordable housing. Roughly 30% of the housing will be market-rate.
It's unclear if any or all of the high-rises, which take up less than two acres of the site, will be demolished. Public housing towers have fallen out of favor in Philadelphia and across the country, but Jeremiah said one or more of them could be renovated as part of the market-rate component of the project.
There are also plans to better connect the site to the community. As it stands, the site is more or less an island within the neighborhood, with just one entrance in and out.
Jeremiah said construction could begin as early as fiscal year 2023, which starts in April for PHA.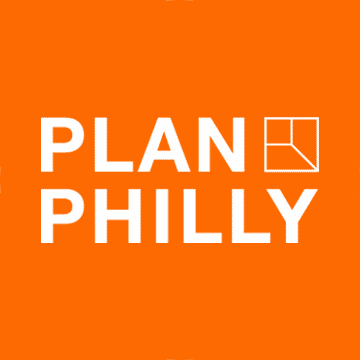 WHYY is your source for fact-based, in-depth journalism and information. As a nonprofit organization, we rely on financial support from readers like you. Please give today.