Citywide Camden event offers fun and vaccines before new school year
To prepare families for the new school year, the Camden City School District sponsored a community fun day that also offers COVID vaccines.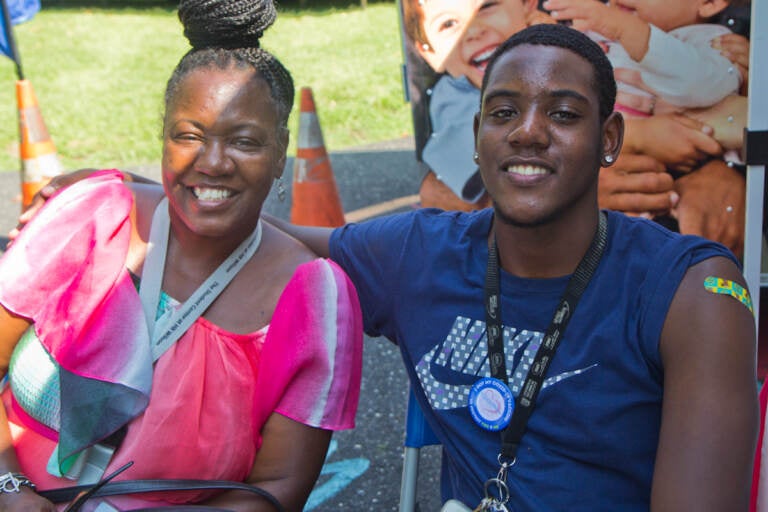 Ask us about COVID-19: What questions do you have about the coronavirus and vaccines?
At a citywide community fun day at Camden's Farnham Park, there was free food, free school supplies and free vaccinations. Not just those required for school-aged children, but for COVID-19 as well.
Wednesday's event sponsored by the Camden City School District was designed to help families get ready for the new school year that begins on Sept. 7. The school district began offering vaccinations to students this month.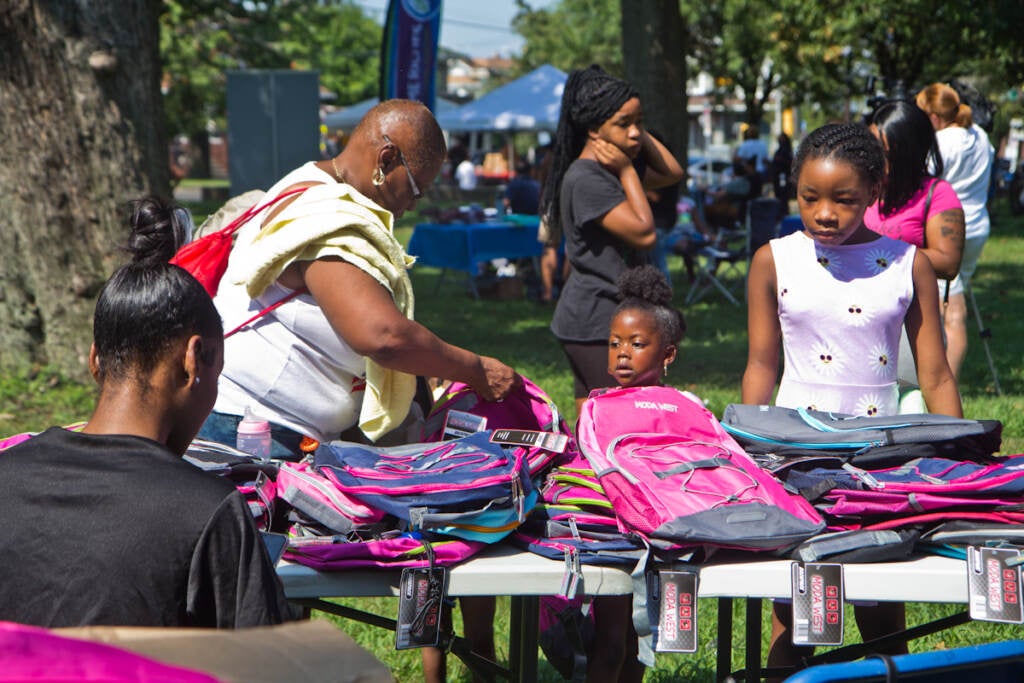 "[The event] is helping us in our efforts to ramp up to ensure every single one of our students are in-person in September," said Katrina McCombs, State District Superintendent of Camden City Schools. In addition to vaccines, she said the Motor Vehicle Commission was on hand to help people with state identification cards or driver's license renewals. The event included the distribution of more than 2,000 backpacks and other community resources.
"It's a way of showing that we, as a district, are committed to supporting our families in this effort," McCombs added.
The event comes a couple of days after Gov. Phil Murphy announced a vaccine and testing mandate for teachers and three weeks after he issued a mask mandate for everyone in a school building.
McCombs said that about 80% of teachers in the district are vaccinated. While she said it was a "personal choice" whether someone chooses to get vaccinated, she added that the vaccination rate in the city needed to increase in order to inhibit community spread.
"With the governor's new directive, it's important for us to offer resources for our teachers so they can have opportunities to get vaccinated as well," she added.
The event offered everyone ages 12 and older the opportunity to get vaccinated against coronavirus. Though currently 12- to 15-year-olds can only receive the Pfizer shot, those 16 and older can receive Pfizer, Moderna, or Johnson & Johnson. Pfizer was approved for full authorization for ages 16 and older prior to the governor's announcement. The others are approved for emergency use.
Frank Perry, a rising junior at Dr. Charles E. Brimm Medical Arts High School said he wanted to get the shot sooner than when the fun day was being held.
"I been wanted my shot," he said. "I don't know why she didn't," he added, referring to his mother, Charae Thompson-Perry, a senior manager who oversees community engagement for the school district.
Thompson-Perry, a co-organizer of the event explained that she delayed her son's vaccination to encourage his peers to get jabbed as well.
"I wanted other kids to see him get it," she explained. "That way, they'll say 'Oh, I'm gonna get it.'" She also got the cheerleading team she coaches at Camden High School involved as well.
"They're signing up and their parents are gonna come up here so they can get shot as well," she said.
Camden, where the majority of the population is people of color, has been hard hit by the coronavirus. They also have one of the lowest vaccination rates in the state at 56%, according to Mayor Vic Carstarphen. He has been leading "vaccination parades" through the city streets to encourage residents to get the shot and reach his goal of 70%.
The mayor said once the vaccination goal is reached, "we keep pushing through."
"Just got to keep on talking about the importance," he said. "There's some in the community that may be hesitant. Let's talk about it."
Vaughn Williams discussed getting the shot with his son Daimire Green, an incoming freshman to Camden High School.
"[Daimire] getting vaccinated is definitely a plus for him going back to school and making everything safer," Williams said. "I like the idea of that."
"I felt it was a good opportunity to get the shot," said Daimire, who would encourage his peers still on the fence about getting the shot to "be brave."
The event was also the first opportunity for some adults to get the shot as well.
Turquoise Khalid said she got vaccinated because "it's about to become mandatory."
Skeptical at first after hearing of other people "getting sick even worse than when you even have COVID," Khalid, a manager at HomeGoods, said that her employer had begun to implement vaccine mandates.
She explained that her work schedule has prevented her from getting the shot sooner. "Trying to get an appointment was kind of hard," Khalid added.
Her husband, Mark Jones, got vaccinated at the event as well. In addition to Khalid's encouragement, Jones too believes vaccination will be a requirement for his job in construction. He said it was also his first opportunity to get the shot.
"I came here, actually, to get a new ID," he said. "But I also decided to get my vaccination too, because it's hard getting it anywhere else."
Jones was hesitant about getting the shot previously because he didn't know what the vaccine does. "Sometimes people have complications over it, sometimes people don't," he said.
Jones added he has children and has elderly people in his life.
"I want to be around them more than anything," he said. "I needed to get the vaccination just so I can keep them safe and healthy."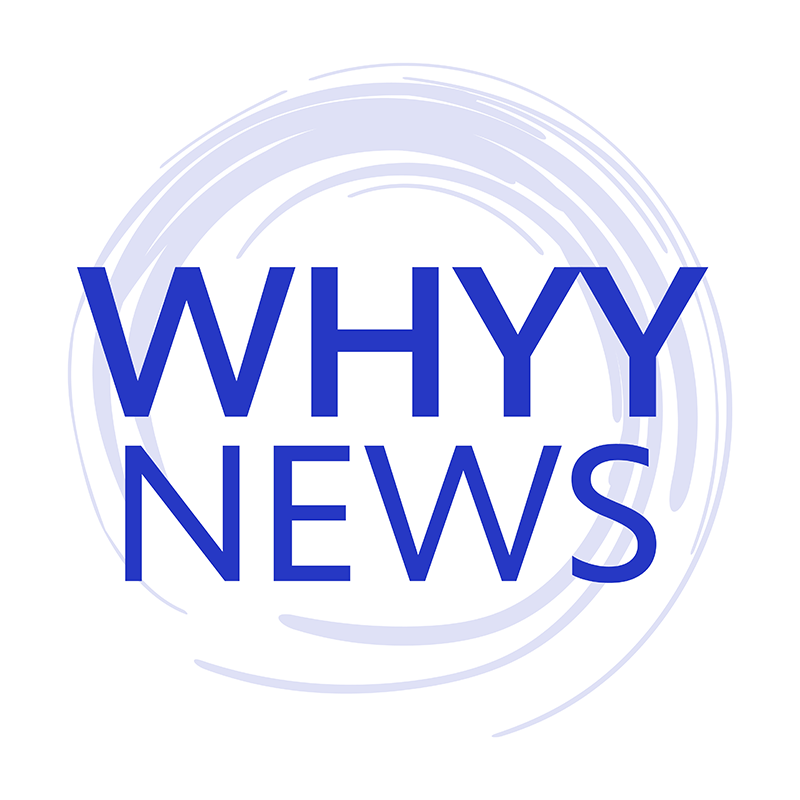 Get daily updates from WHYY News!
WHYY is your source for fact-based, in-depth journalism and information. As a nonprofit organization, we rely on financial support from readers like you. Please give today.