Call for artist-designed bike racks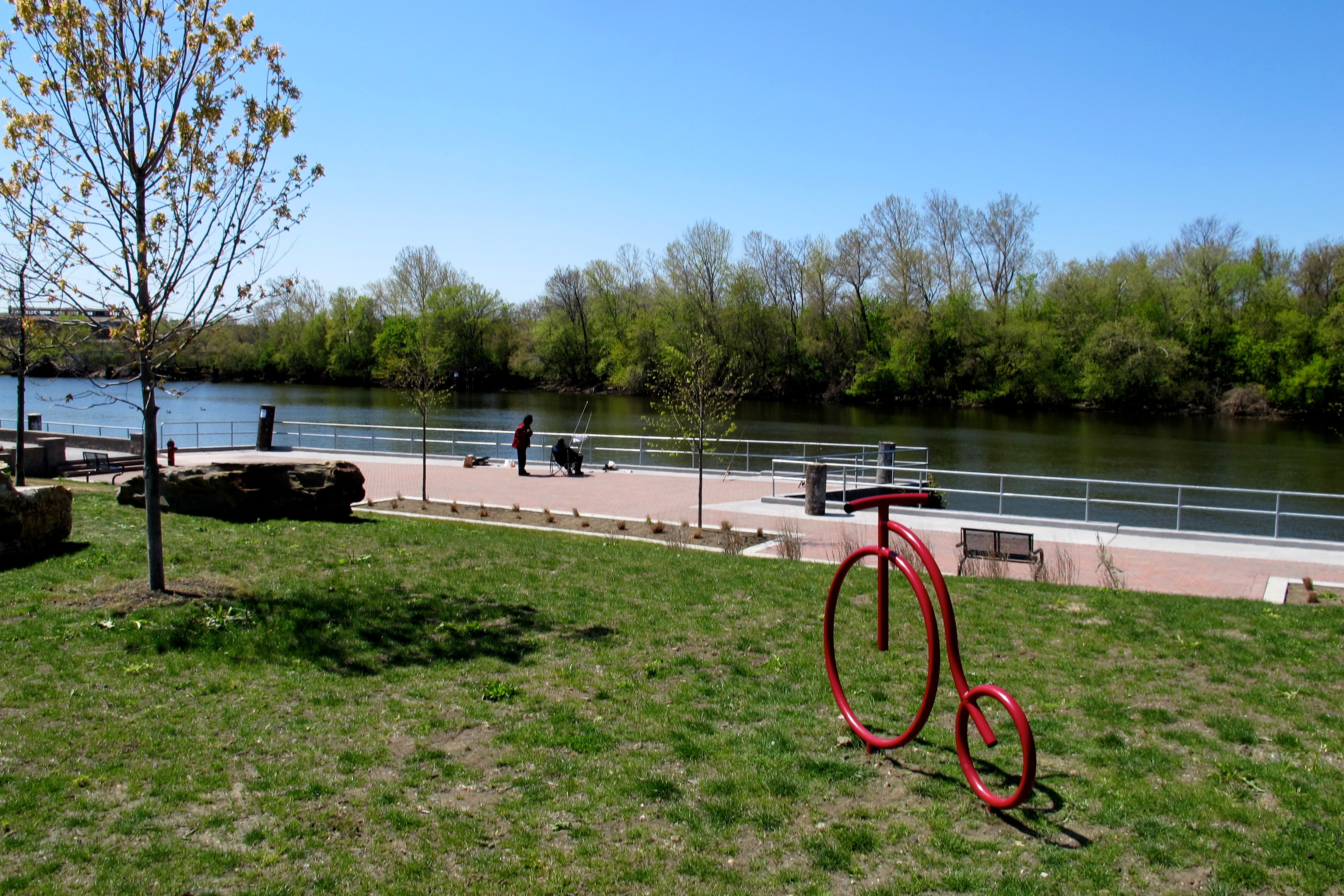 Philly already has a few artsy bike racks – the sculptural post outside of Johnny Brenda's in Fishtown, the bicycle-shaped racks at Grays Ferry Crescent, and the car-shaped bike corral on Sydenham Street come to mind – but in the next year we'll see more fanciful and functional bike parking in a few prominent places around town.
Next spring several sidewalks in Center City will sport artist-designed bike racks thanks to a creative collaboration between the city and the Bicycle Coalition of Greater Philadelphia. The project is the brainchild of Bicycle Coalition board member Leslye Abrutyn, who helped secure a $50,000 matching grant from this year's Knight Arts Challenge.
This week the City of Philadelphia Office of Arts, Culture, and the Creative Economy released a request for proposals soliciting bike rack designs from artists. The RFP asks for rack designs in two sizes that will be installed around Center City in areas of high bike-parking demand and high visibility.
The future sites for these racks were selected in conversation with the Mayor's Office of Transportation and Utilities, as well as with organizations and businesses that have expressed interest in providing matching funds for the project. Among the locations: Sister Cities Park, Café Cret, near the Philadelphia Museum of Art's Perelman Building, Boathouse Row, Penn Center Plaza, and City Hall.
As much as this project is about alleviating Center City's bike parking crunch, it's also about adding a new element of distinctive public art to our streets.
To the Bicycle Coalition's Nicholas Mirra the project is an opportunity for the city to "be more intentional about bike parking… while also thinking creatively and imaginatively about our streetscapes."
Margot Berg, the city's Public Art Director, said she hopes to see designs "that don't speak necessarily to an exact specific location, but Center City in general and Philadelphia in general."
That way, Berg said, these designs could be used at a variety of locations in the city, if additional funding allows the program to grow.
"As we develop our bike infrastructure we have this chance to add this flavor to it so it's not just functional, it's Philly," Mirra explained.
Artist submissions are due on September 4 and will be evaluated by a special selection panel. Artists are expected to be notified in October and the racks should be installed in spring 2014.