This spring cleanup, Philly is removing abandoned bikes across the city
As part of the Philly Spring Cleanup program on Saturday, April 15, the city is getting ready to remove dozens of abandoned bikes.
Listen
2:00
Cars aren't the only vehicles that are abandoned in Philadelphia. Chances are you may have noticed the deteriorating, rusty bikes dotting sidewalks across the city, sometimes missing wheels, or even the handlebars and seat.
They won't be there for much longer.
As part of the Philly Spring Cleanup program on Saturday, April 15, the city is getting ready to remove dozens of abandoned bikes, which will clear sidewalks and free up parking space for cyclists.
"We kind of see it as we're helping release more bike parking," said Nicole Brunet, policy director at the Bicycle Coalition of Greater Philadelphia. "Let's make sure our racks aren't blighted with abandoned bikes."
The nonprofit's goal is, "to get more people on bikes," said Brunet, and to make sure that riders can do so safely. The organization advocates for bike infrastructure and hosts riding workshops. In March, they mobilized volunteers to go out and tag abandoned bicycles, using data from 311 reports, as part of a coordinating effort with the Department of Streets and the Office of Transportation, Infrastructure and Sustainability.
In total, volunteers tagged 77 bikes and were able to confirm that 535 of the submitted requests to remove abandoned bikes were no longer active. Bikes are tagged for 10 days, which gives owners the chance to make sure their bike wasn't tagged in error. Philadelphia City Code allows bikes to be parked at any specific location for a maximum of 10 days. After that, they are considered to be "abandoned" and "inoperable."
The Bicycle Coalition recommends that cyclists lock up their bikes using a U-Lock and cable that secures the wheels, frames and seat to the parking structure, and says that how a bike is locked can mean the difference between keeping it safe, or putting it at risk of being stolen.
"As a rule of thumb, I would just not leave it out overnight," said Brunet. She also swears by double-checking that "the structure that you're connecting your bike to is solid." That means making sure the pole or frame is actually anchored into the ground.
Bikes that are salvaged from the cleanup will go to Neighborhood Bike Works, a West Philly-based organization that teaches people how to fix up their two-wheeled rides.
They will repair and reuse what they can in a variety of ways.
"Sometimes youth fix and acquire them through our Earn-A-Bike program," said operations manager, Andrew Ciampa. "Other times, our professional mechanics refurbish them for sale in our shop." Anything that is considered to be unsafe or "too weathered" will be broken down and used for parts.
The city's Streets Department collected 37 tagged bikes on April 1. They will collect the rest on April 15.
Abandoned bikes can be reported to 311.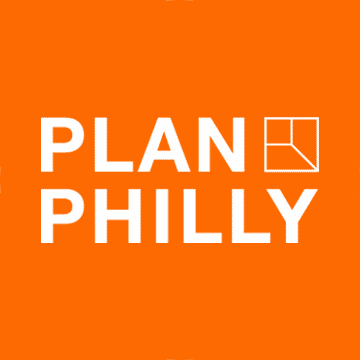 WHYY is your source for fact-based, in-depth journalism and information. As a nonprofit organization, we rely on financial support from readers like you. Please give today.