Manayunk Towpath reopened, McPherson Square's tree problem, SEPTA's expensive safety system, PIDC gets $50m in fed tax credits, Mac fonts Philly history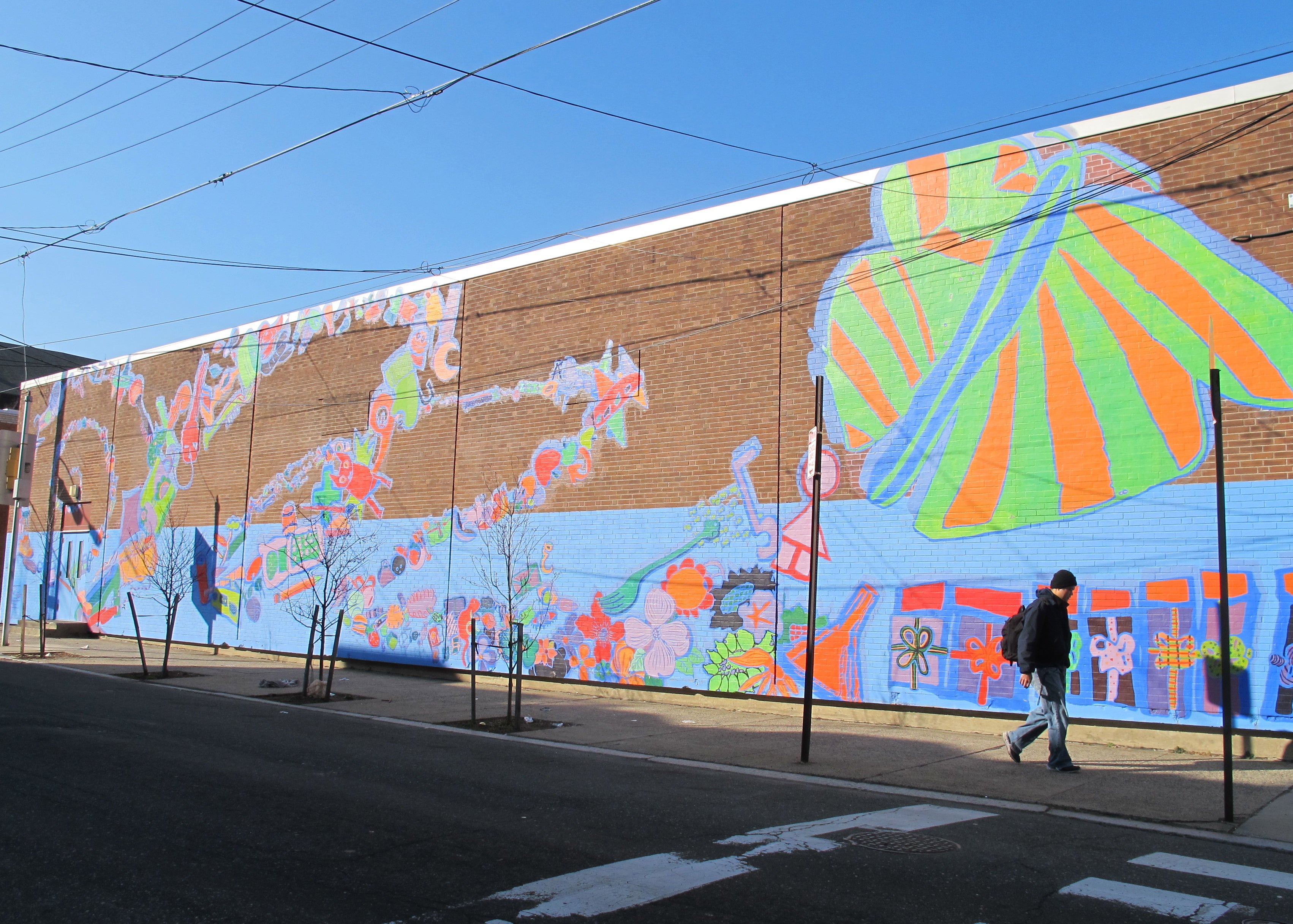 The Manayunk Towpath reopened Thursday after four months of trail work, NewsWorks reports. The trail surface was replaced with crushed stone, drainage and fences were improved, and four wooden bridges were repaired. The 2.2 miles of trail improvements cost $645,000, from city and state sources, and are the first major improvements to the towpath since the 1970s.
Contractors for the city started planting trees in McPherson Square before neighbors and the city had agreed on the planting plan. McPherson Square – a space troubled by violence and drugs – was slated to get 150 trees but neighbors worry the trees would make the park too dark at night. The Daily News reports it was a misunderstanding and the contractor would remove the 7 newly planted trees.
SEPTA has to install a federally mandated, safety system to help avoid train collisions. That's great, except the system costs nearly $100 million, which means SEPTA will delay other big-ticket projects. The Inquirer reports that the train-control systems must be installed in 2015, using up most of SEPTA's capital budget. "We won't have one bridge, or substation, or station until we get this paid for," said Luther Diggs, assistant GM of operations at SEPTA. PlanPhilly's Anthony Campisi reports that the contract to build the system includes non-union electricians, which ticked off the local IBEW.
PIDC will get $50 million in New Market Tax Credits from the US Treasury, PhillyDeals reports. The program is used to stimulate private investment in development projects in disadvantaged areas.
Did you know that the original Macintosh fonts were named for stops on Philly's Paoli line? Philebrity quotes Susan Kare, one of two early designers who was from Philly, who explains that Steve Jobs tossed out the names in favor of something more "world class."
The Buzz is Eyes on the Street's morning news digest. Have a tip? Send it along.