Blackwell proposes transit oriented development around Provident Mutual Life Insurance building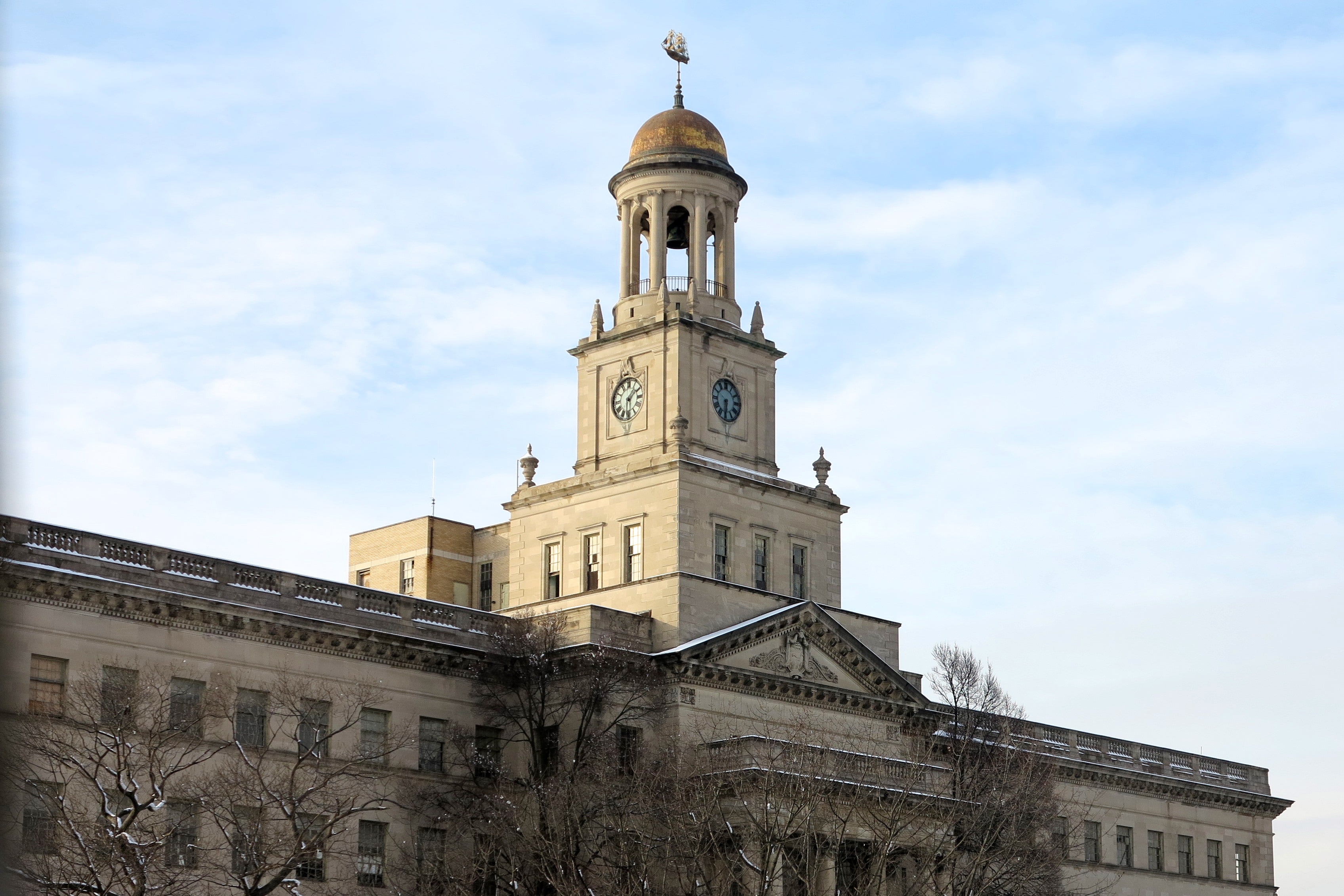 On Thursday, West Philadelphia's Jannie Blackwell became the first City Council member to take advantage of new zoning language to promote transit oriented development (TOD). Blackwell introduced a bill to encourage dense developments around the Market-Frankford line's 46th Street Station.
That Blackwell is the first council member to embrace TOD in their district is a bit of a surprise. Throughout her 25-year tenure on City Council, Blackwell has clashed frequently with developers and other pro-TOD interest groups, who generally back efforts to allow taller buildings with reduced parking minimums near mass transit stops.
Blackwell has opposed progressive parking policies and updates to the zoning code. In August, Blackwell tried to backtrack on the Chestnut Street protected bike lane she herself authorized, suggesting at the ribbon cutting that it should only remain open on a three-month "trial basis." (The city has no plans to remove the bike lane.)
Blackwell has turned to TOD in an effort to spur interest in the Provident Mutual Life Insurance building at 4601 Market Street. The city sunk $50 million into rehabbing the gargantuan building as part of Mayor Michael Nutter's plan to move the Philadelphia Police Department headquarters there, but the proposed move was unpopular among police brass. Now that the police will move to North Broad Street instead, the Provident Mutual building's fate is uncertain.
"4601 is like a building on a hill and it is one of the main developments in my area," said Blackwell. "When the issue came up to try and do some transit oriented development, to allow more density and development in the area, people were interested in us giving it a try."
The area around SEPTA's 46th Street stop is notably underdeveloped, especially given its proximity to both University City and the booming neighborhoods to the west of the University of Pennsylvania.
Blackwell's bill would apply a TOD zoning overlay in the area immediately around the station, allowing developers to construct multi-family buildings of greater height, with more density and less parking. The new zoning category, adopted by the city earlier this year, would also encourage ground floor retail, affordable housing, and public space.
TOD backers say the policy generates a virtuous cycle: by allowing more density and requiring fewer parking spots near transit stops, more residents will chose to rely on transit for their main means of transportation. That will, in turn, allow them to give up their cars, reducing the overall number of cars on the road and resulting in cleaner air and safer streets.
And the more people who live in an area, the more of a market there will be for shops and restaurants.
"Transit oriented development directs development at a higher density towards major transit assets," said Mason Austin, a city planner with the Philadelphia City Planning Commission. "It is a means of lowering the costs of transit for residents, lowering the need for automobiles, and better connecting residents to jobs. It ends up benefiting the economy, the environment, and creating more lively spaces."
The idea of encouraging such development at 46th Street Station isn't new. The Enterprise Center sponsored a TOD study for the area almost a decade ago. The University Southwest District Plan adopted in 2013 also urged transit oriented development at the site.
Austin said that the Planning Commission saw TOD at 46h Street station as a means of lessening the growing pains for surrounding neighborhoods, which have recently seen more middle-class residents moving in.
"We are seeing an influx of new residents and the renters among those them tend to have fewer automobiles," said Austin. "Given that there's a lot of housing demand in the area, and pressure on parking, this would be a very good way to make sure a lot of that demand be consumed near a station where people are less likely to have cars. Hopefully that will take some pressure off of the surrounding neighborhoods."
By early next year, the city expects to solicit proposals for 4601 Market Street after narrowing down a the list of qualified developers who responded to a Request for Qualifications issued over the summer. "We intend to be working with the selected developer by late spring," Planning Commission spokesman Paul Chrystie said in an e-mail.
Blackwell's TOD bill is part of the preparation for the administration's push to ensure that tens of millions spent on the Provident Mutual building were not wasted.
"We'll see what it [the TOD zoning overlay] can bring," said Blackwell. "When I called about it after the administration sent the bill down, people near it said it was a good idea, let's try it. It's an opportunity to do more density, to get more money, more people. We'll see what happens."
Austin and his colleagues at the Planning Commission hope that Blackwelll's bill will be the first of many TOD overlays and that the concept will become more popular after she demonstrates its viability.
Dear reader, your support is essential for PlanPhilly's independent, watchdog coverage. Please help us continue providing the local public interest news that you value in 2018 by making a tax-deductible donation during our once-a-year membership drive. Thank you for eleven great years of coverage on the built environment and counting!