Ardella's House brings new form of dignity for formerly incarcerated women
Tonie Willis, the founder of Ardella's House, spoke with WHYY's Cherri Gregg about barriers facing women post-incarceration, and how society can better support their re-entry.
Listen
6:01
Between 1980 and 2020, the number of incarcerated women rose by more than 475%, according to a new report from The Sentencing Project.
The report shows Black women are 1.7 times more likelt than white women to be incarcerated. Latina women are 13 times more likely to be incarcerated than their white counterparts. In Pennsylvania, the trend follows national data, with the number of incarcerated women rising sharply between 1980 and 2015.
While overall prison population fell in 2020 during the start of the pandemic, the number of incarcerated women is still higher than in years past, and women coming home post-incarceration face unique challenges.
Tonie Willis spoke to those barriers in an interview with WHYY's Cherri Gregg.
"A high percentage of women are mothers and when they come home, they have to be mommy and they don't even get a chance to deal with the trauma of incarceration," said Willis. "A lot of times their primary caregiver is meeting them at the door with the children to hand the children over to the mother."
Willis is the founder of Ardella's House, a Philadelphia-based nonprofit that supports incarcerated and formerly incarcerated women and girls. The group recently renovated a property in North Philadelphia that will provide transition housing for women coming home from prison.
"Housing is always a challenge," said Willis. "A lot of times the women can't go back to where they were before their incarceration or they might not want to go back because that environment is what led to their incarceration."
The five-bedroom house is located on the 2400 Block of North 33rd Street. The bright space includes a resource center in the basement, a large kitchen, and a common area. The first floor will also house the Ardella's House headquarters.
"I fixed this house as if I was living here," said Willis. "Everything is brand new. Everything is top of the line, and all the women have to do is come here and move on with their lives."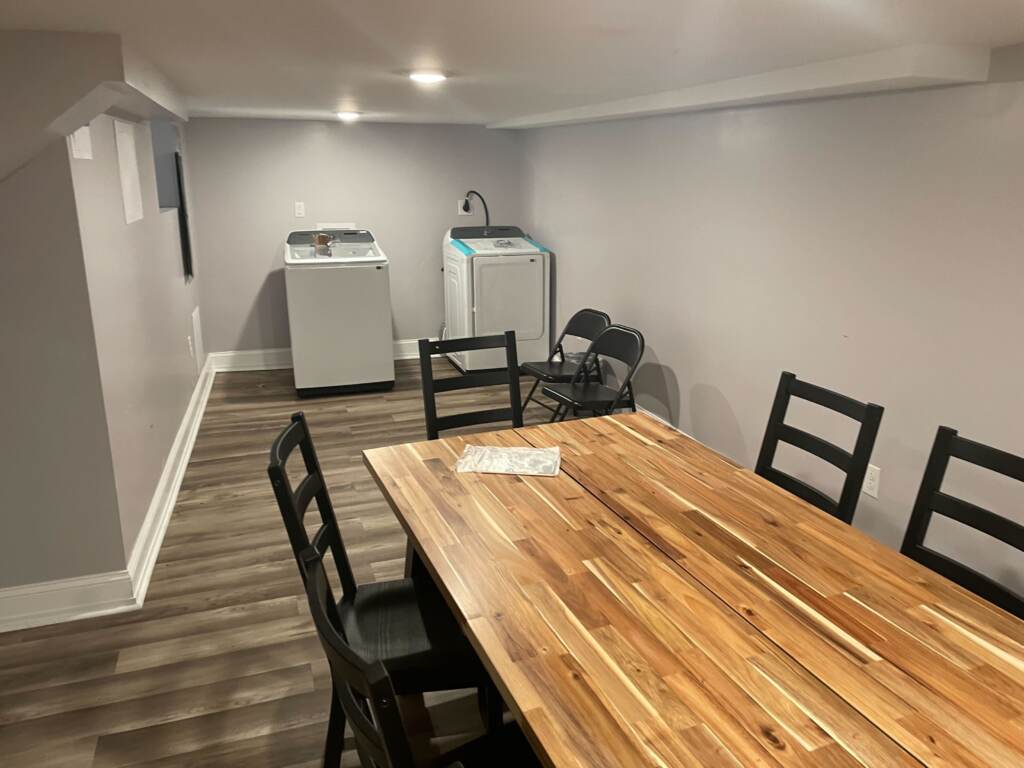 Willis says the women will be able to stay in the house for up to a year, and 75% of the rent they pay will be kept in a savings account and returned to the women when they move out.
"We're going to make sure that they have everything they need to succeed once they leave here," said Willis, who notes that all residents receive clothing, linens, toiletries, and other necessities as they expand their education and gain employment.
Willis, who serves as the Pennsylvania ambassador for DreamCorps, has been a key advocate in Pennsylvania for House Bill 1490, referred to as the "Dignity for Incarcerated Women Act." If passed, the bill would ensure that pregnant women have access to adequate food and supplements and are no longer shackled during labor. The bill would also ensure that incarcerated women have access to feminine hygiene products at no cost and can see children under age 18 at least twice a week. DreamCorps has helped pass similar bills across the country.
"Women should not have to choose between buying feminine hygiene products and talking to their kids," said Willis, noting that calls home from prison are expensive.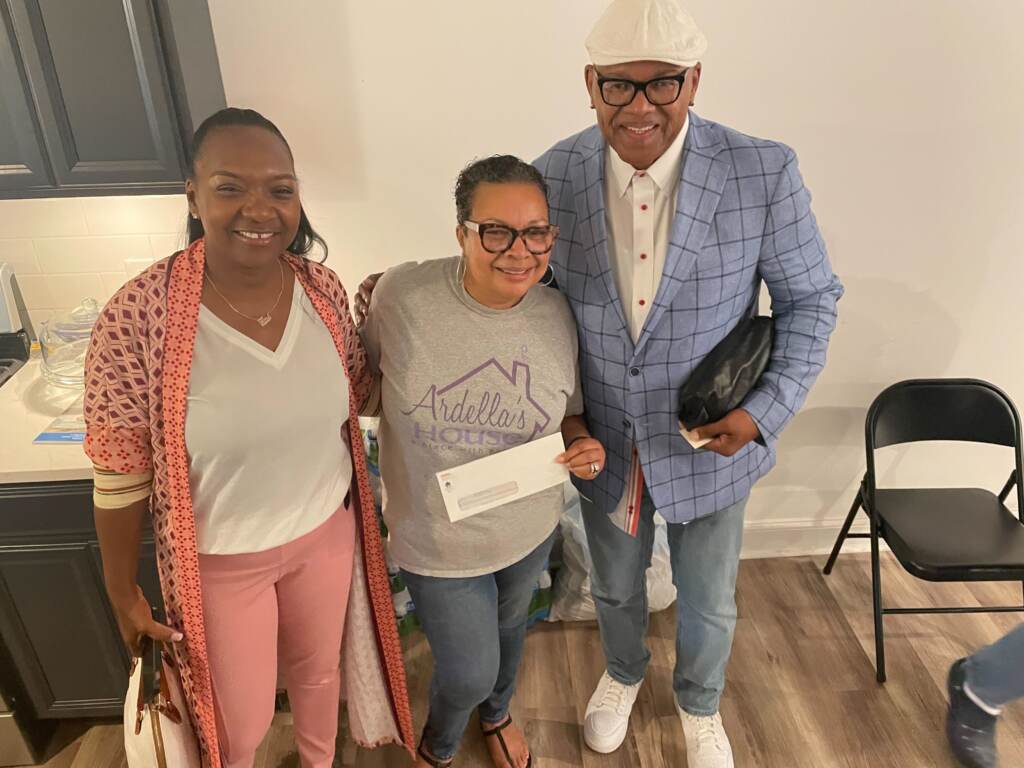 Willis is hoping that Ardella's House can be a place of respite for women coming home. She is in the process of furnishing the rooms, which will be available for women to move into by early fall. As for community support, Willis has this advice for those interested in aiding women's reentry efforts.
"Just be accepting of these women and girls when they're coming back into the community and don't give them a label of convict or ex-felon," she said. "They are just women who have been impacted by the criminal justice system."

WHYY is one of over 20 news organizations producing Broke in Philly, a collaborative reporting project on solutions to poverty and the city's push towards economic justice. Follow us at @BrokeInPhilly.
WHYY is your source for fact-based, in-depth journalism and information. As a nonprofit organization, we rely on financial support from readers like you. Please give today.