April 17: Eating along the El | Pittsburgh Hyperloop One finalist | How railroads shaped Philly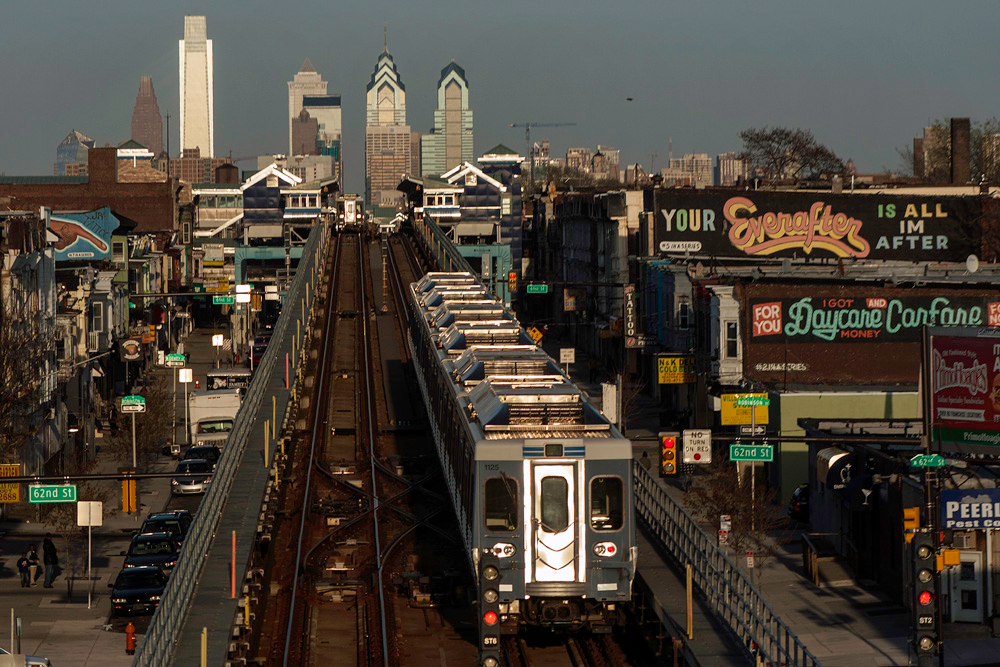 In a decisive and delicious journey, Billy Penn's Danya Henninger highlights signature Philadelphia food experiences along with El from point B to point A. Identifying one restaurant or food cart per stop, the list starts with Little Saigon at 69th Street Terminal and ends at the Philly Pretzel Factory at the Frankford Transportation Center, stopping by new and old favorites like Kilimandjaro at 40th Street Station, TartAreperia 18.64 at Girard Station, and Ma Mo Mi Bakery at Tioga Station along the way.
How has the railroad industry's architectural, engineering, and civic design feats, along with its rise as a political, financial, and industrial force between the 1870s and the 1920s, helped shape the efficiencies of the 21st century city? Hidden City goes over the Athenaeum of Philadelphia's new exhibit, Laying Tracks & Laying Foundations: Building for the Railroad, which displays, through 49 drawings, manuscripts, maps, and photos, how "one hundred years out, we are still reaping the benefits of the investment in material and quality design that the railroads made in their passenger stations to serve as community hubs."
The Mid-Ohio Regional Planning Commission, in a joint proposal with the cities of Pittsburgh, Columbus, and Chicago, have made it to the top 12 presentations for the Hyperloop One challenge, the Pittsburgh Post-Gazette reports. Having been selected from 2,600 applications down to the 35 semifinalists, Mid-Ohio planners have been working with leaders in all three cities to hone in the details in each competition round, gathering information, community support, and building closer working relationships with each other as they plot out the points on the 488-mile loop. In this case, it really is an honor to be nominated: regardless of if they win, "officials say the planning process and relationship building is invaluable," moving forward the collaboration and imagination of the three cities.
Following customer complaints about aggressive panhandling, plainclothes and uniformed SEPTA police officers are on an enforcement campaign to prevent begging onboard trains, Jason Laughlin reports. SEPTA police will remove first-time offenders from the train and offer an optional ride to a social service agency and charge repeat offenders with disorderly conduct.
Cartographers have come out with a consensus-driven map of Boston, National Geographic's All Over the Map reports. Assembling hundreds of Bostonians' submissions over the last five years, Bostonography allowed "people to add any named neighborhood they believe exists" resulting in a heat map with 2,400 individual neighborhood outlines. The first version of the neighborhood map in 2013 was based on 21 of the neighborhoods on the official Boston city map.
WHYY is your source for fact-based, in-depth journalism and information. As a nonprofit organization, we rely on financial support from readers like you. Please give today.