An open letter to R. Kelly: We hear your accusers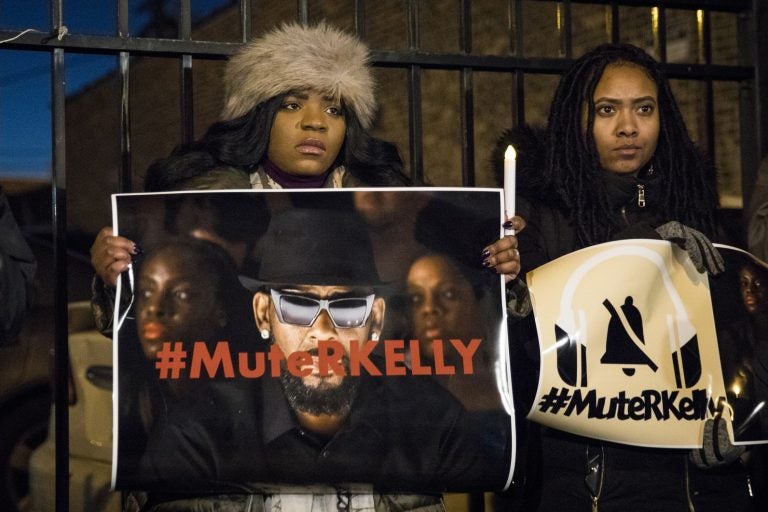 Dear R. Kelly:
Meet our outrage. Much of the black community is sickened by what we saw in the Lifetime documentary, "Surviving R. Kelly," a series featuring women who allege that you sexually abused underage girls for years while hiding behind your stardom.
If nothing else, the documentary was thorough. We heard not only from your accusers but also from your ex-wife. We heard not just from our community's daughters. In the aftermath of the show's airing, we also heard from your daughter, and what she said was exactly what we saw.
She took to Instagram to call you a monster. But worse than that, she said that even though she has no relationship with you, she's been confronted about you and your alleged illegal sexual activity with underage girls.
She said she was well aware of who and what you are because she grew up in your house.
Mr. Kelly, I don't know what you did with those underage girls. I don't know if that was you on the tape that caused you to be tried and acquitted on child pornography charges in 2008. I don't even know if you care what I think.
But I do know that I've learned some lessons these last few years. I've learned you don't know someone just because you saw that person on television or heard their music on the radio. I've learned that celebrities have the same issues that the rest of us do. They just have enough money to hide those issues. I've learned most of all, that everything we do affects those around us.
Those who have to carry our names must live with our mistakes. Those who reside in our households must witness our behavior. Those who come after us must bear the weight of our legacies.
Mr. Kelly, your legacy is such that your daughter has chosen to run from it. Your legacy is such that your child has told us she must heal from it. Your legacy is such that much of our community is ashamed of it. No Grammy can fix that. No amount of money can cover that. No platinum record can erase that.
The irony is that you inspired so many with the genius of some your music. Your iconic rhythm and blues anthem, "I Believe I Can Fly," was not only a part of the soundtrack for the children's movie, Space Jam. In many ways, it was part of the soundtrack of our lives.  I watched children sing the song at graduations as their parents shed tears of pride.
Now when we hear your music many gnash their teeth in anger. So even if you "Bump n' Grind" your way to the top of the charts, or "Step in the Name of Love" only one of your hits matters now.
"When A Woman's Fed Up."
That's what you're dealing with now, Mr. Kelly. Grown women who are fed up because they were violated as little girls. Grown women who are fed up and finding their voices. Grown women who are fed up and will not be silenced. Grown women who are fed up and speaking for themselves.
We hear them, Mr. Kelly, and to quote your own eloquent words, "When a woman's fed up … it ain't nothing you can do about it."
So you can threaten to sue. You can claim it wasn't you. You can blame #MeToo. But none of that matters now.
These women are fed up, and it ain't nothing you can do about that.
—
Listen to Solomon Jones 10 am to Noon weekdays on Praise 107.9 HD2