'Well, What Were You Wearing' exhibit illustrates stories of sexual assault survivors
The exhibit at Jefferson works to counter the misconception that a person's wardrobe choices imply consent.
A photo exhibition last week at Jefferson Alumni Hall in Center City, accompanied by a panel discussion Oct. 6, took aim at the all-too-common occurrence of victim blaming in cases of sexual assault.
"Well, What Were You Wearing" works to counter the misconception that a person's wardrobe choices imply consent. The exhibition illustrates, through photos of articles of clothing, the stories shared by survivors about what they were wearing when they were assaulted sexually.
It was created by Katherine "Kat" Cambareri, who earned a master's of public health degree from Jefferson's College of Population Health in 2019.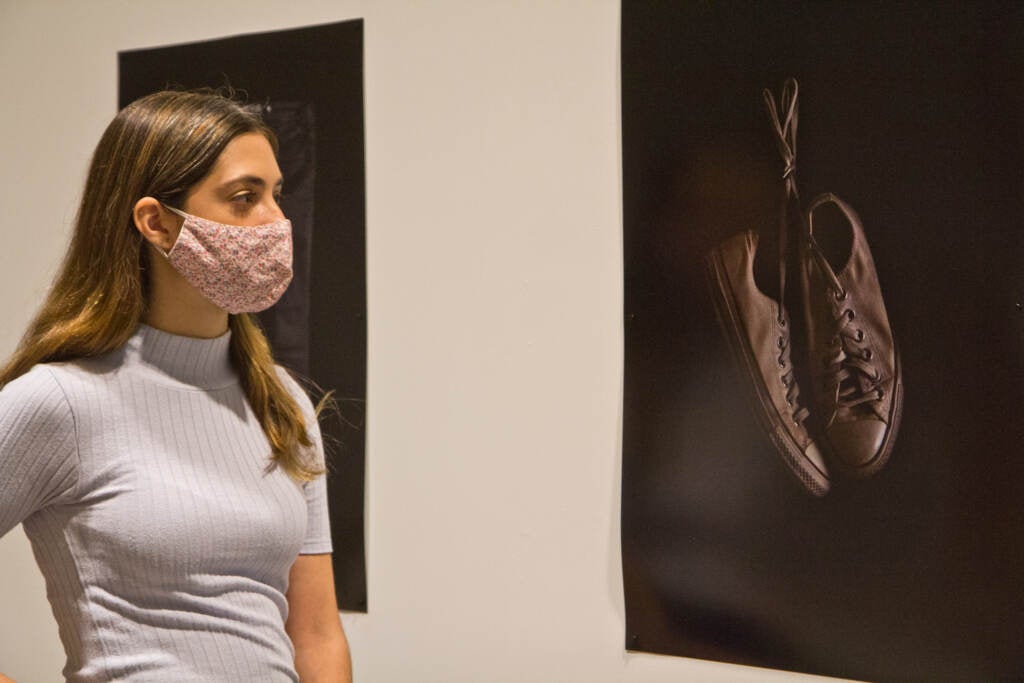 "I wanted people to think about victim blaming and to recognize that asking, 'What were you wearing?' is not a valid question," Cambareri said of the ongoing project she began in 2016 and that has been featured in Time magazine and HuffPost.
"The stereotype that victims are always wearing revealing clothing when they are assaulted is false and, of course, no article of clothing is an invitation to be assaulted. It simply does not matter what you have on: You should be safe," she said.
The photo project began via Facebook, where people were invited to donate the clothing they had on at the time of their assaults, which Cambareri then photographed.
"I was surprised when people responded within 24 hours wanting to volunteer for this project. These are not people that I was close with, or knew well, and I feel honored that they felt comfortable trusting me with something so vulnerable," Cambareri said.
She understood the sensitive nature of the topic and chose not to ask the individuals who responded to discuss their situations.
"I did not ask anyone to disclose their story, although some people did feel comfortable sharing details with me of what happened," she said. "Although each of these survivors and their stories and experiences are important, I really wanted to start a conversation on how prevalent victim blaming is and why it's so dangerous."
After the HuffPost article, the project went viral quickly.
"I received hundreds of emails from survivors around the globe telling me that they felt like this project gave them a voice," Cambareri said. I was surprised to learn how many people were a survivor of sexual assault or knew someone who was.
According to the National Sexual Violence Resource Center, "One in five women in the United States experienced completed or attempted rape during their lifetime, and nationwide, 81% of women and 43% of men reported experiencing some form of sexual harassment and/or assault in their lifetime."
Sexual violence is linked to long-term physical and mental health problems, and being a victim of violence as a child or adolescent increases the likelihood of being victimized again as an adult, the center says.
Wednesday night's panel discussion was moderated by Rosie Frasso, public health program director for the College of Population Health. It featured Cambareri and experts on the topic.
"Sexual assault can include any nonconsensual sexual act, either to force manipulation, and/or coercion. It can lead to increased risk of social, psychological and physical burdens. These include increased risk of subsequent violence, like the victimization and intimate partner violence, stress, PTSD, and suicidality, injury and chronic conditions such as headaches, STDs, sleep problems, and chronic pain." said Sierra Dorn, a graduate of Jefferson's master's of public health program who spoke on the panel. "Unfortunately, these long-term health and safety risks can be exacerbated by the experience of stigmatization post assault."
During the pandemic, Cambareri and Frasso, among others, recruited Jefferson faculty, staff, and students via email to participate in a virtual exhibit. The participants were asked to complete and post surveys to share their reflections about the exhibit electronically, and to also explore their perceptions of sexual violence survivors.
"It seemed like a lot of the images seemed to leave a lasting effect on them. So, the idea of using art and education seems to be different but helpful, since it can leave a lasting effect on everyone," said panelist Katie Vodzak, a Title IX coordinator at Jefferson. "I think we can use art more in our awareness initiative, so we certainly do the [photo] project and different opportunities to raise awareness in that way."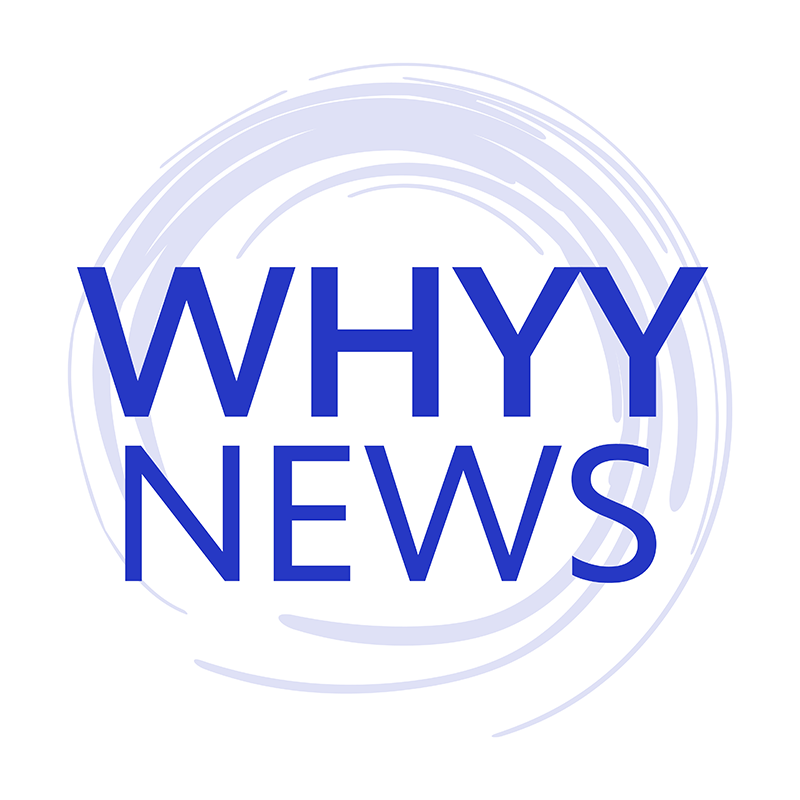 Get daily updates from WHYY News!
WHYY is your source for fact-based, in-depth journalism and information. As a nonprofit organization, we rely on financial support from readers like you. Please give today.