'A yin and yang': Alice and John Coltrane honored with a festival at Penn Live
A week-long festival at Penn Live honors the legacy of the husband and wife team who developed spiritual jazz.
The legacies of jazz legends Alice and John Coltrane are being celebrated in a week-long festival at the Annenberg Center for the Performing Arts, at the University of Pennsylvania.
One of the most important figures in the history of jazz, John Coltrane's "A Love Supreme" is seen as having seeded a subgenre — spiritual jazz — that uses elements of free jazz and improvisation toward religious or spiritual practice.
Coltrane's wife Alice, a harpist and pianist, worked with him to develop spiritual jazz. She played on some of John's records and released several albums under her name.
"It's more like a yin and yang," said Lakecia Benjamin, an alto saxophone player who acted as consultant with Penn Live Presents to put together "Alice and John: A Coltrane Festival."
"If you listen to what they were composing, it's easier for me to see how alike and how different they are at the same time," she said.
Many fans of jazz — and even those who are not — will likely recognize John Coltrane before Alice, but for Benjamin it was the other way around. Benjamin was first introduced to the work of Alice Coltrane having no idea who her husband was, by a friend who played some of her records.
"One of my best friends was family friends with Alice Coltrane, and she had a song by Alice called 'Turiya and Ramakrishna,' that she loved," Benjamin said.
"It was just super soulful. It had a freedom to it," she said. "It sounds like a style of music that had no genre. It was free of genre, free of everything."
Benjamin said she went through "a bit of an obsession" getting all of Alice Coltrane's albums. By chance she flipped through one of the CD booklets to see a dedication: "All praise to John Coltrane."
"When I saw that, I said, 'Oh, maybe she has a brother or something,'" she said.
With the help of a search engine Benjamin quickly learned about John Coltrane and the huge impact he had on jazz, which started Benjamin on a project to listen to all of his albums in chronological order.
Benjamin has since become a sought-after saxophone performer, touring with Alicia Keys and Missy Elliot, and playing during President Barack Obama's 2009 inauguration celebrations.
For the Coltrane Festival, Benjamin will accompany dancer and choreographer Pam Tanowitz on a program that will include traditional spirituals recorded by Alice Coltrane, "Walk With Me" and "Going Home."
This weekend Benjamin will also perform with her band Pursuance, performing six songs by Alice and six by Coltrane that appear on Benjamin's latest CD, Pursuance: The Coltranes. The group will also premiere a new work, "Trane," commissioned by Penn Live.
Benjamin said "Trane" will appear on her next album, "Phoenix," set for release in January. It completes a cycle of Coltrane-inspired work that coincided with the pandemic. "The Coltranes" was released on March 27, 2020, just as the live music industry was shutting down,
"When I first started performing again, when audiences first started coming back, this is the music I was playing," she said. "These are the people we're paying homage to, so it doesn't feel right to go into another album without one final thank you."
Next week, the Coltrane festival continues with a concert by bandleader and saxophone player Ravi Coltrane, the son of Alice and John, with his quintet. The festival concludes with a performance by jazz harpist Brandee Younger, who will play works by Alice Coltrane.
Younger was somebody Benjamin insisted on being brought into the festival.
"When I think of the Coltranes and somebody that is going to be able to articulate their music from a decent place, but also that has a love and real passion for why they play their music, that's someone I think of," Benjamin said.
"Alice and John: a Coltrane Festival" continues through Oct. 23.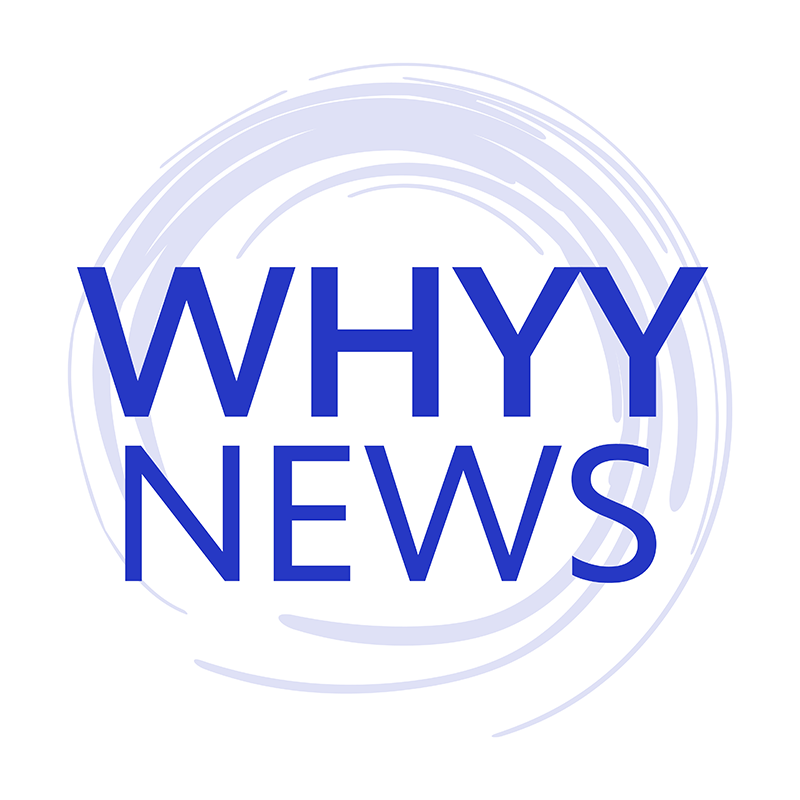 Get daily updates from WHYY News!
WHYY is your source for fact-based, in-depth journalism and information. As a nonprofit organization, we rely on financial support from readers like you. Please give today.