Penn Live Arts will feature works addressing gun violence in upcoming season
The new season, opening this weekend, will feature works by hip-hop dancer and choreographer Rennie Harris and the Negro Ensemble Company, Inc.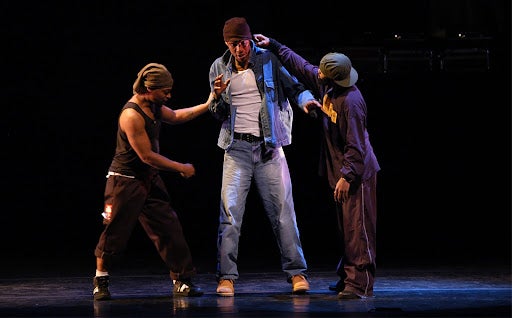 From Philly and the Pa. suburbs to South Jersey and Delaware, what would you like WHYY News to cover? Let us know!
The new season at Penn Live Arts will feature performances that address gun violence.
For its 2023-2024 season, which opens this weekend at the Annenberg Center for the Performing Arts, Penn Live has asked the Philadelphia-based dancer and choreographer Rennie Harris and the New York City theater group Negro Ensemble Company, Inc., (NEC) to be artists-in-residence.
They will present work under the banner of "Toll the Bell: A Cry for Peace," a series within the season. Harris will present updated versions of pieces he has presented before, including "Students of the Asphalt Jungle" and "March of the Antman." The NEC will premiere an evening of new, one-act plays about gun violence. They will also stage Charles Fuller's "Zooman and the Sign," a 1979 drama about gun violence set in North Philadelphia.
Christopher A. Gruits, the executive and artistic director of Penn Live Arts, said the artists will address gun violence in a relevant and exciting way.
"There's going to be a wide range of emotion that comes out of that work. Some of it will be tragic but some of it will also be beautiful," he said. "It's really an opportunity to shine light on the issue but to interpret it in a way that, hopefully, can be deeply impactful for audiences, rather than somebody just listening to the news and hearing the grim statistics."
As part of their residencies, the artists will also engage with school students to create new work.
Most of the Penn Live season features work unrelated to gun violence. Opening night on Friday hosted a jazz quartet concert led by Branford Marsalis. This weekend, The Acting Company is mounting  a new translation of Homer's "The Odyssey."
The first appearance of Negro Ensemble Company this season will be the weekend of Oct. 20, when the company will premiere plays by Cynthia Grace Robinson ("Breathe") and Mona Washington ("Elevator Not Necessary"). The company returns next February to perform "Zooman and the Sign," a play recently presented by the Philadelphia company Theatre in the X.
Harris, who grew up in North Philadelphia, will present his work in March. During his stay at Penn Live he will work with students in West and North Philadelphia to address gun violence through hip-hop. This is the first of a three-year residency for Harris, the longest artist residency in Penn Live's 52-year history.
"In talking to a lot of the artists around this issue, they had a lot of deep perspectives on how this issue affects the communities that they're coming from, and how they wanted to address this issue in their own work," Gruits said. "Our job is to give them a platform to do that and invite audiences in to witness that work."
The "Toll the Bell" series will culminate with a city-wide sound installation on June 7, the National Gun Violence Awareness Day. It will involve a coordinated ringing of church bells across the city.
Part of the Penn Live season will also feature a series of performances by artists hailing from Ukraine. In late February and early March, "Ukraine: The Edge of Freedom" will feature four concerts that blend traditional music with modern influences, and include works by jazz composer Fima Chupakhin, and Balaklava Blues, a Toronto-based band that mixes Ukrainian folk with techno and EDM.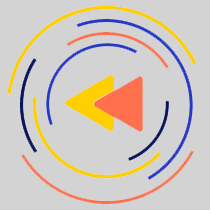 Saturdays just got more interesting.
WHYY is your source for fact-based, in-depth journalism and information. As a nonprofit organization, we rely on financial support from readers like you. Please give today.