After security used K-9 to attack a Black patron, protesters demand justice from South Jersey restaurant
After a video showing a white security guard and his K-9 dog charging at a Black man went viral, protesters aim to hold a popular South Jersey restaurant accountable.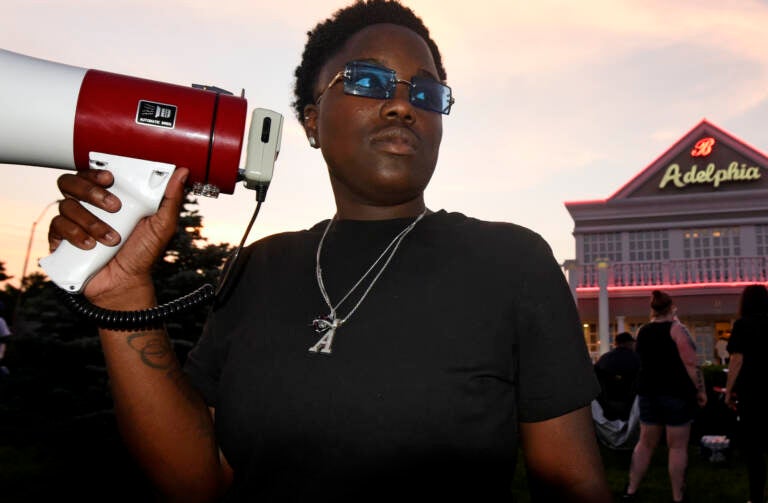 On July 31, a handful of demonstrators with Black Lives Matter flags sat in lawn chairs on a strip of grass between the Adelphia restaurant and Clements Bridge Road, while a cadre of Deptford police officers stood a few feet away.
It was the second day of the protest outside the South Jersey restaurant, sparked by a viral video showing a white security guard and his K-9 charging at a Black man in Adelphia's parking lot. The activists were committed to holding Adelphia accountable for a racist attack.
Organizer Gary Frazier vowed to keep protesting until Adelphia management had met three demands: a public apology for the July 29 incident; an unspecified amount of monetary compensation for Khalif Hunter, the 26-year old Camden man who was allegedly injured in the altercation; and a ban on using dogs in future security operations at the restaurant.
In the video posted on Facebook, Hunter appears to call the uniformed guard a "white pussy" as he walks away from the scene. Then, the guard suddenly charges at him with the dog. Hunter's mother also posted pictures of wounds on her son's hand and leg.
In a statement on Thursday, Deptford police said they were actively investigating the "disturbance," which occurred in the early morning hours and involved a private security company hired by the restaurant and not township officers.
Hunter, a Rutgers University graduate who works as a client care supervisor for a health care company, told WHYY News he was at Adelphia's night club at about 12:50 a.m. when he was approached by an employee who told him to remove his hat, a dress code violation.
Hunter said he complied, then put it back on as he moved towards an outside deck where hats are allowed, and finally decided to check it. As he was writing his name on a slip of paper to put in the hat, "the worker said, 'Don't worry about it, you have to leave,'" Hunter recalled. "And I said, 'I have to leave because I was wearing a hat? I'm a paying customer like everyone else, and there's a lot of people inside wearing hats.'"
Because he had driven two friends to the club, Hunter said he told two Adelphia employees that he had to call them to let them know he was leaving. As he was finishing those calls, he said one of the employees came up behind him and put him in a wrestling hold, tumbling down the steps with Hunter when he tried to pull the man off his back. Outside, Hunter said, the security guard with the K-9 "saw the commotion and starts telling the dog to attack me." Before the video started, Hunter said the guard had pinned him to the ground, with the guard's knee across his abdomen and forearm across his torso, and the dog had already bitten him on his inner thigh.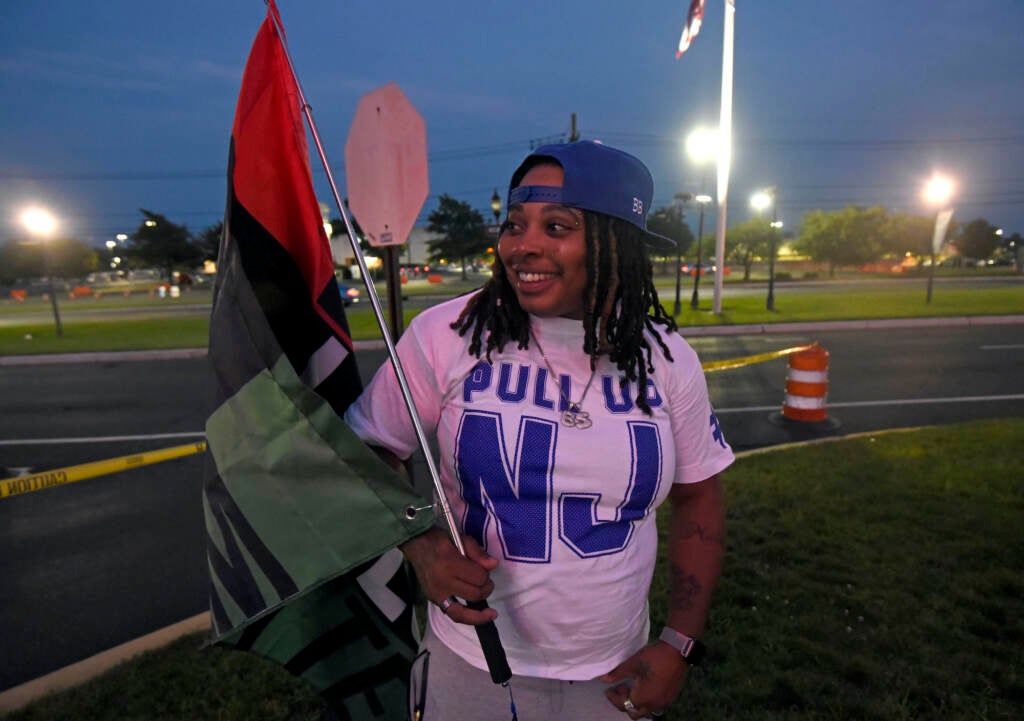 Hunter said his friend helped pull the guard off of him, and then, after he called the guard a name, he attacked Hunter again. Afterward, he said he was told by another security guard present that the altercation was "completely unnecessary" and was directed to a security supervisor and Deptford police, who arrived on the scene.
Adelphia's owner Bill Balis referred WHYY News to lawyer Joseph Grimes for comment, but the attorney did not return calls. It's unclear which security firm was contracted by the restaurant.
Hunter said he was bitten three times by the dog, and has had a tetanus shot and three rabies shots.
It was his first time at Adelphia.
'That could have been my brother'
On Saturday night, Frazier was livestreaming the protest on Facebook and asking that someone bring over a barbecue grill. When nobody did, protesters shared pizza with police. They used bullhorns to plead with arriving Adelphia customers, especially Black patrons, to eat elsewhere.
"This is a racist establishment! Don't support it with your Black money!" exhorted protester Ajahnae Weal, who said she was at Adelphia because "this matter is very personal to me. That could have been my brother."
Some Black customers entered the restaurant anyway. Others stopped to talk to the protesters; a few winced as they were shown the video on demonstrators' cell phones.
Protester Lashay Alston said that at the first rally on Friday night, some prospective patrons had actually joined their protest.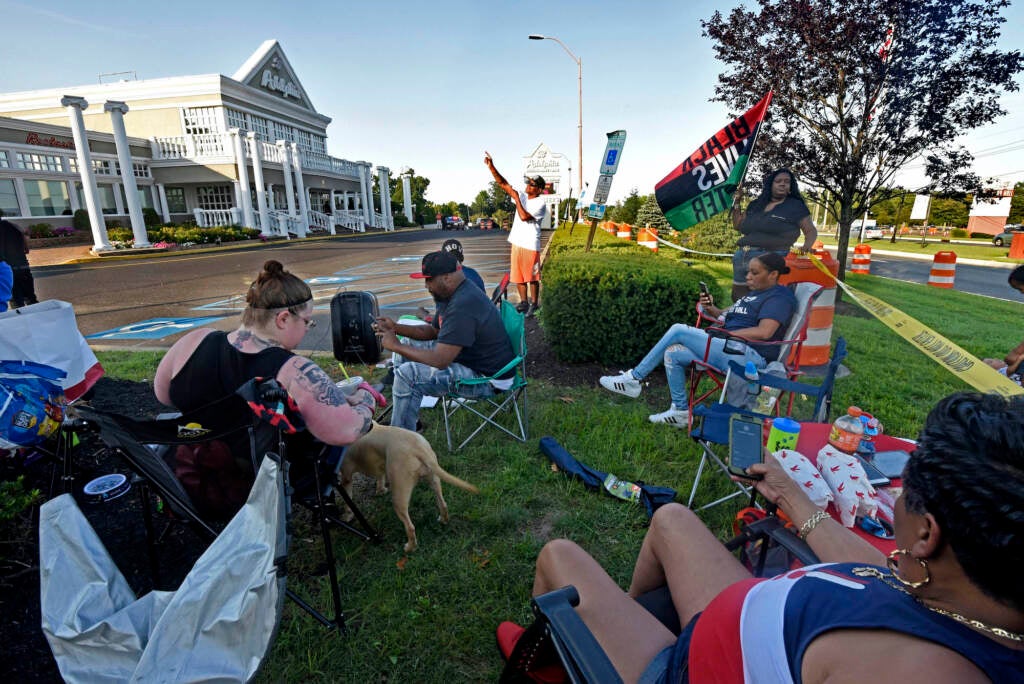 On Saturday evening, Belinda Giliard and Nina Rhodes, both Black women, had each come from Philadelphia with family members or friends for dinner at Adelphia when they were met by protesters.
"The food here is good," said Giliard. "God, it's good."
Rhodes said, "I've always had a pleasant experience here." Still, both women turned and left.
Frank Gray, a Black resident of nearby Erial, was about to try Adelphia for the first time for lamb chops he'd heard were good, but said he'd "go somewhere else to eat."
"I didn't realize that they were siccing dogs on people in Deptford, New Jersey, in 2021," he said.
Activists had hoped the protests would hurt the restaurant's business, but Adelphia was nearly full, hosting at least one birthday party and a wedding. A Black hostess greeted a racially mixed group of guests as they entered.
Protesters were particularly upset that while their demand for an apology to Hunter went unheeded, Adelphia posted an apology to customers on the restaurant's Instagram account. It read in part: "Over the past few days, persons with no connection to Adelphia have tried to disrupt our events and dining experience which the owners, management and staff of Adelphia strive every day to provide. Of utmost importance to us is that we ensure a safe environment for our patrons. We sincerely apologize for any distractions to your Adelphia experience over the past few days."
"Where was that attitude when that was happening to me?" said Hunter, who wants Adelphia and the security company to compensate him for the trauma of being bit multiple times by the dog. "If the Adelphia staff hadn't tried to get me out of the building, none of it would have happened."
This is not the first time the restaurant and its owner have come under scrutiny over a racist incident. In 2017, the restaurant's management met with the Gloucester County NAACP after a Halloween photo of Bill Balis with his head in a noose sparked outrage. Several protesters said the restaurant's dress code is designed to discriminate against Black customers.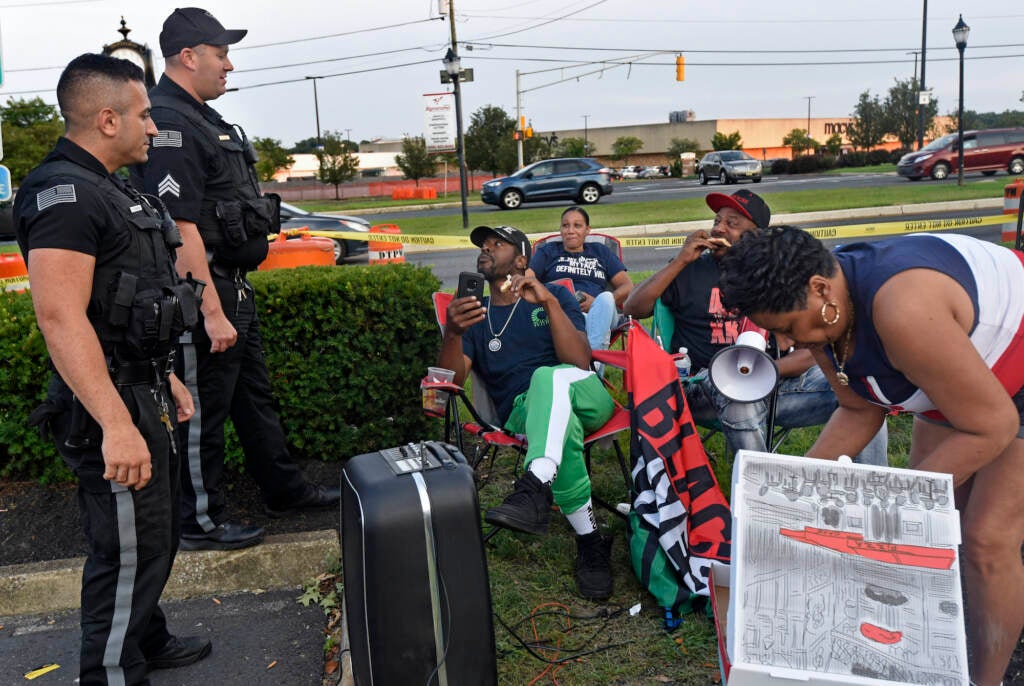 The sprawling restaurant, which mimics ancient Greek architecture, also encompasses a bar and nightclub. An Adelphia employee who answered the phone on Sunday said the rule for the restaurant is "casual dress," but that hats, work boots, sweatpants, and hoodies were prohibited at the nightclub "because of the dance floor."
Demonstrator Clarkiya Wilson said she had been at Adelphia when friends wearing "baggy pants" were not permitted entry.
The nightclub typically stays open until 2 or 3 a.m., and a Deptford police officer at the protest said fights are not uncommon at Adelphia. In 2001, co-owner John N. Balis, was punched and killed by a patron during a wild brawl.
As the sun set on Saturday, demonstrators positioned themselves across from Adelphia's front entrance to be closer to would-be patrons.
"Congratulations!" Wilson called out to a white woman who emerged from Adelphia wearing a bridal gown.
Then, Wilson said she spotted a Black teacher she'd had as a student at Camden's Woodrow Wilson High walking into the restaurant.
"Mr. Douglas, you teach African-American history! Get your Black a** out of there!" she shouted, and laughed.
Wilson's boyfriend, Mikal Ali, had come by to support her effort. "The security guard knew better," he said. "That was uncalled for. There were better ways he could have handled the situation."
"I'm hoping," said Ali, "that the owner or manager comes out and apologizes and does what's right."
An older Black couple, who declined to give their names, had been planning to dine at Adelphia until protesters met them on the sidewalk.
Before deciding to "go somewhere else to eat," the woman reflected on her experiences as a Black American.
"Every time you go to a store, people follow you," she said. "Until you've lived in Black skin, you really don't know what it's like."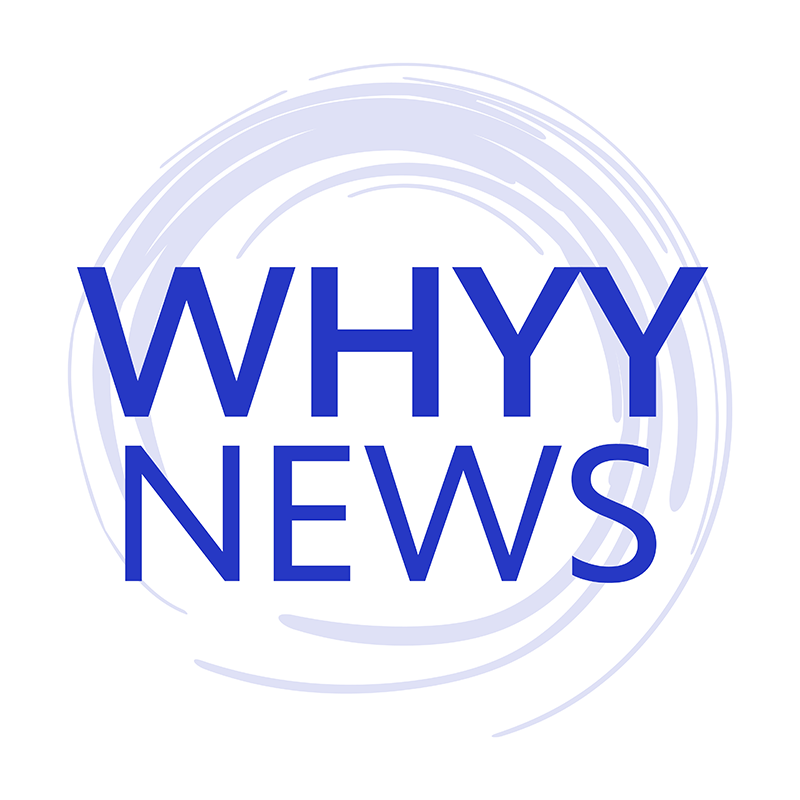 Get daily updates from WHYY News!
WHYY is your source for fact-based, in-depth journalism and information. As a nonprofit organization, we rely on financial support from readers like you. Please give today.