After fighting with the city for years to keep his building, this artist just sold it
James Dupree fought against the seizure of his building for two years. Now he has sold it and is leaving the neighborhood.
After fighting the city to be able to keep his property in the Mantua neighborhood, James Dupree has decided to leave.
Since 2005, Dupree has owned a 8,600-square-foot former auto body shop on the 3600 block of Haverford Avenue, which he converted into an art studio, exhibition space, and living quarters. As the only inhabited structure on the entire block, the Philadelphia Redevelopment Authority attempted to seize Dupree's property through eminent domain in 2012.
The PRA planned to sell two blighted blocks to a developer to build a supermarket, something the Mantua neighborhood does not currently have. The PRA offered Dupree $640,000 for a property Dupree said he had appraised at $2.2 million.
After getting no traction with his neighborhood Councilmember Jannie Blackwell, Dupree launched a two-year public campaign to block the seizure. Ultimately, the city relented in 2014 and let Dupree stay in his building.
Dupree had a vision of expanding the building into a five-story neighborhood culture center with classrooms, artist spaces, a museum of his own work, and a bar and restaurant.
Instead, Dupree has just sold the building, and plans to move to a space in Kensington.
He said the building had become too difficult to maintain.
"I let it go for between $400,000 and $500,000 less of an offer that I had. My wife really wanted me out," said Dupree. "I had the roof redone and they did it improperly, so it leaked. I said, 'I had it with the building.' I'm not putting any more money in this building, time or energy."
Dupree had a change of heart about staying in Mantua after a nine-month trip to Mexico. Furious about the Trump administration, he left for Oaxaca where he connected with a community of Mexican artists and made paintings more meditative than political.
During the long road trip back to Philadelphia, Dupree turned 70 years old. He realized he did not want to spend what time he had left fighting over real estate in Mantua.
"I don't think I wanted to spend the last 10 years of my life [there] with all the development that's coming to that area, and not making the art that I want to make," he said. "We're all running out of time. Even Jesus Christ wanted a little more time."
Sitting on the sidewalk outside the other building he owns, a gallery in the Queen Village neighborhood which recently flooded due to a burst water main, Dupree explained his vision of a neighborhood cultural hub has not gone away. He just wants to do it somewhere else.
He said he has signed a month-to-month lease on a space in the NextFab building, an industrial building on North American Street in Kensington that has been carved into individual units. Currently it is home to the maker space NextFab, the new Neon Museum, an architectural salvage company, a custom drum-maker, and a bike shop.
The building is in close proximity to the Crane Arts Building of artist studios and galleries, and the Icebox exhibition space. The Clay Studio is currently constructing its new home across the street.
Dupree hopes to convince his new landlords to rent him twice the space he has currently leased, so he can build it out as a museum.
"If they do that, I'm really going to invest to make that a museum space and a high-end gallery space, a place where people want to come when you walk in that building, along with the neon lights," he said. "Basically my collection, and contemporary art shows. It's a win-win. No African American artist has ever done what I'm trying to do in the city of Philadelphia."
Dupree is not leaving Mantua altogether. After his eminent domain fight, plans for that supermarket were ultimately abandoned. Out of its ashes, another development has emerged: a mixed-use plan for housing, retail, and a supermarket to be called Village Square on Haverford.
As a project of the Philadelphia Housing Development Corporation, the government agency is required to devote one percent of construction costs to a public art project. Recently Dupree won that commission. He will be creating something for his old neighborhood.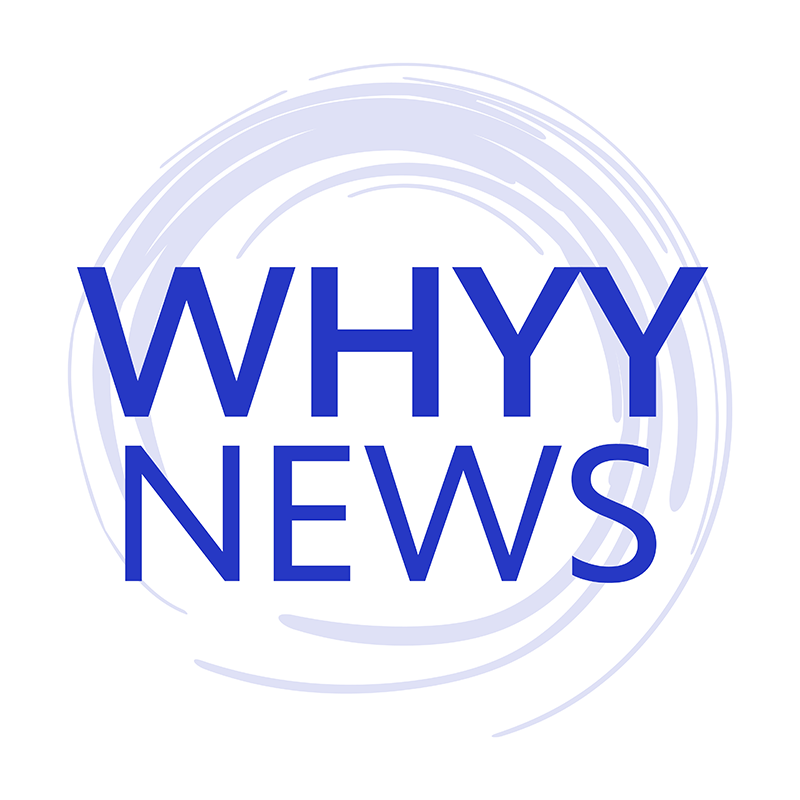 Get daily updates from WHYY News!
WHYY is your source for fact-based, in-depth journalism and information. As a nonprofit organization, we rely on financial support from readers like you. Please give today.