Philly animal shelter urgently seeking people to foster, adopt dogs
The Animal Care and Control Team of Philadelphia is over capacity, especially with dogs, and more could be on the way.
Philadelphia's only open-intake animal shelter is over capacity and urgently seeking people to either adopt or foster dogs.
Sara Barnett, interim co-executive director of the Animal Care and Control Team of Philadelphia, said the shelter has about 85 dogs, but the ideal number is somewhere in the 70s. That means they have to restrict the amount of space for each animal. Barnett is worried another wave of dogs could be on the way that ACCT Philly won't have the space to handle.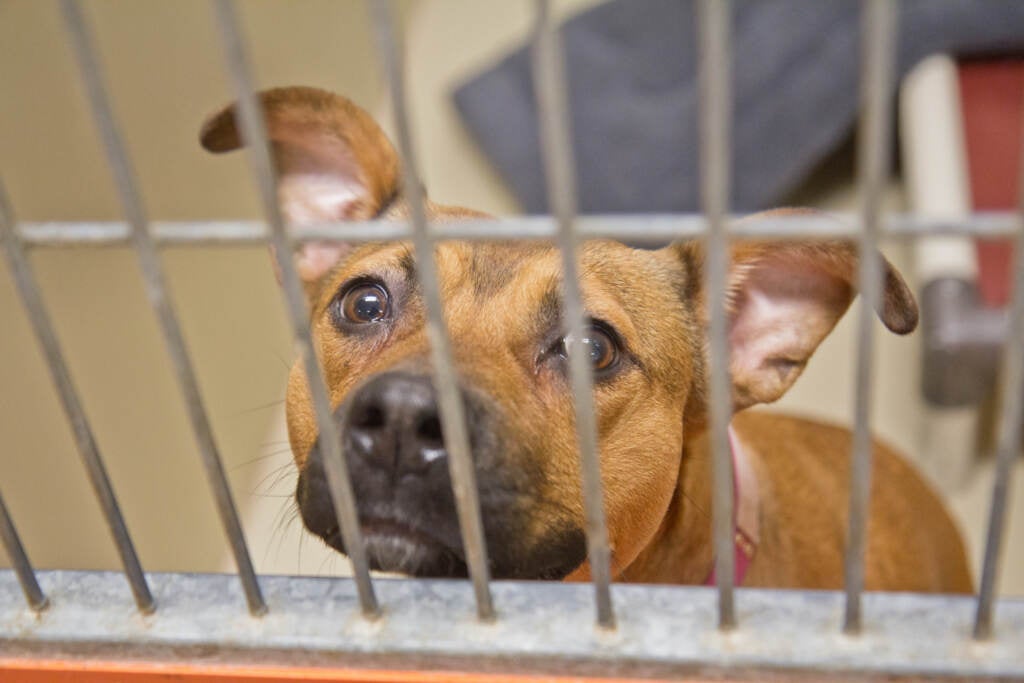 Barnett said the issues created by the coronavirus pandemic are unprecedented.
"What we've been seeing so far, obviously, is the evictions, landlord issues, owners being hospitalized," she said. "Things like that are really leading to surrenders, as well as stray animals, stray dogs especially."
Barnett said it's also hard to predict what could happen next, making it difficult to plan for the future.
"None of us really know what to expect with regards to the numbers of dogs and cats post-COVID," said Barnett.
The shelter is seeking both people to foster animals, as well as adopt them — especially dogs.
While the shelter has been able to move cats out through adoptions, Barnett said, dogs have been especially hard to find places for, and more keep coming.
"We're getting more dogs than we are moving out," she said.
For people who are unable to take in a dog permanently, Barnett suggests fostering.
"That's a really good way to help out temporarily," she said. "If you can't adopt, you can provide a loving home for dogs for a month or so until they get adopted, which is really, really helpful and helps create space, but also helps that animal find a home."
The shelter does not pre-screen people who wish to adopt, instead practicing what's called an "open adoption."
"We try to make the process easy and have an application when they arrive and we go over that with them at the time of adoption and see if there's any additional questions we have," she said.
All animals are spayed or neutered, microchipped, dewormed, and vaccinated before they are adopted. Fees are on a sliding scale, depending on the animal's age, and can range from $25 to $70 for dogs.
Barnett said the shelter also provides guidance on how to care for their new pet once they get home.
"Giving them a little bit of separate space, giving them time to decompress from the shelter, because we see really when that doesn't happen, we get those animals back," she said. "So, we really are looking for people who are willing to take the time out and give the animals the time to really come out of their shell a little bit instead of rushing them into new situations."
People who are unable to take in a pet, but want to help the shelter, may opt to donate instead.
ACCT Philly's website features animals available for adoption. Those interested in adoption can also visit the shelter in person and book appointments in advance. For walk-in appointments, visitors can check wait times and enter the queue online.
A young red-eared slider (right) and an older one (left) show how big they can grow at ACCT Philly. (Kimberly Paynter/WHYY)

Chip the rooster is available for adoption from ACCT Philly to a home outside the city. (Kimberly Paynter/WHYY)

Cinnamon came to ACCT Philly after her human passed away. (Kimberly Paynter/WHYY)

Carolyn Hall will take Tiger the cat home to Southwest Philadelphia on Wednesday, Dec. 29, after meeting her at ACCT Philly on Dec. 27, 2021. (Kimberly Paynter/WHYY)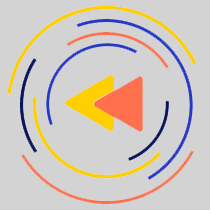 Saturdays just got more interesting.
WHYY is your source for fact-based, in-depth journalism and information. As a nonprofit organization, we rely on financial support from readers like you. Please give today.