A rocky transition for students, staff at the new Camden High
One month into the first school year at the new multi-million dollar Camden High "campus," crowding, safety issues mix with nostalgia and enthusiasm for new opportunities.
Danielle Carter and her son Vance Carter attended Camden High School exactly 20 years apart — but she said she was prepared to share a school with a thousand classmates, while he was not.
The younger Carter is a student at the new, $132.6 million, 270,000 square foot Camden High "campus" housing four pre-existing schools — Camden High School, Brimm Medical Arts, Creative Arts, and Big Picture Learning Academy. Those schools have been brought together as "academies" in separate, color-coded areas under one roof.
"Since he's been in school, he's always been in smaller settings," said Danielle Carter, whose son is a senior at Brimm. "Now, it's a shock to him. He says, 'It's so many people everywhere you look; I take a wrong turn and I'm in the cosmetology room!'"
In a city with many aging school buildings, the campus boasts amenities like multiple gymnasiums, a climbing wall, broadcast television studios, and gleaming, modern science labs. Carter uses the same adjective to describe it as the school district's press releases: "state-of-the-art."
Still, she knows her son is not the only one facing the challenge of transitioning from a smaller, more intimate learning environment to an enormous one, after over a year of remote learning during the COVID-19 pandemic.
A month into the school year, Vance Carter says he is now embracing the change; other students and staff members are not so sure.
When it opened its doors in September, the massive modern structure replaced the century-old Camden High "Castle on the Hill" and several adjacent buildings that were demolished in 2018.
Camden High School educates more than 400 of the nearly 1,000 students in the building, but was not allotted half its space. Many of its students and staff reported a chaotic start, with class sizes of over 30 students. Their counterparts at the other academies reported missing the family-like atmosphere of their old buildings, and expressed a loss of identity.
In the meantime, fighting in the campus hallways and at football games has made the adjustments that much more daunting for many students and staff.
Crowding, safety issues
To address the overcrowding at the CHS section, Camden School Superintendent Katrina McCombs ordered some rooms designated for Big Picture Learning Academy, which has only 130 students, to be turned over to Camden High.
​​But CHS senior Nolan Wilkins said the three or four-minute walk to those rooms often makes him miss the bell. He said taking a shortcut through other academies is frowned upon because "they don't want us to mingle with the other schools and disrupt their working environments."
Still, CHS students described being shoulder to shoulder as they navigated hallways they insisted were narrower than those at Hatch Junior High, where they'd gone to school the last three years while waiting for the new campus to be completed. Several told WHYY News they wished fewer schools were sharing the campus with them or for theirs to occupy it exclusively.
With limited ability to social distance, CHS senior Aliyah Lateaf worried about getting COVID-19, although she said most students wore masks. "I can't afford to get my aunt sick," said Lateaf, "and there's kids in my house that I can't get sick either."
CHS has also had five different principals since June 2019; the latest to be replaced was longtime Camden educator Darrell Staton, who left the new campus after only nine days on the job. Camden County commissioner Al Dyer has stepped into the position temporarily.
"I know the number of principals wasn't something normal. It was like a bad hand of cards," CHS senior Kenny Gattis said.
McCombs declined to comment on personnel issues, but said a nationwide search for a permanent principal is underway.
She also does not deny that fighting has been a problem at the campus and games.
At the Sept. 28 board of education meeting, Camden resident Helen Hill said her son, a CHS freshman and varsity football player, had asked her to transfer him out of the school "because he doesn't feel safe."
Hill asked the board, "What are you guys doing to help not just him, but the rest of these kids who have been out of school for 18 months and you just threw them to the wolves? With no mental (health) support?"
McCombs said she plans to hire four or five more security officers for the campus and will also add extra staff members for "social-emotional learning to provide proactive opportunities for students to be able to share how they feel and re-engage."
Hill's challenge at the board meeting came a few days after a Sept. 24 street brawl that erupted in Camden, following a night football game between CHS and Winslow Township and resulted in several arrests — even with 13 security officers, six Camden County police officers, and chief of police Gabriel Rodriguez present.
At the September board meeting, McCombs announced Camden home football games would be moved from evenings to daytime hours because of the violence. High school students and visitors would have to show ID for entry, and younger children would have to be accompanied by a parent.
Violence at Friday night football games is not unique to Camden, but for Camden High players, who have not been involved in the altercations, the incidents can be traumatic. Two years ago, team members had to flee a Pleasantville football field when gunfire erupted in the stands, fatally injuring 10-year-old Micah "Dew" Tennant.
This season, at least three games in the Philadelphia area have been marred by gunfire, including one in Cherry Hill where shots rang out on a nearby street. On Friday night, during a football game at Pennsauken High against Camden, fights among young people in Pennsauken forced the game to a halt at halftime.
"It's making it hard for us to showcase our talent," said Vance Carter, who plays on the Camden High team. "And it's dangerous as well."
A longtime security officer at Camden High School said he doesn't believe the fighting in school has increased, and that students who post videos of the altercations on social media fuel and publicize the conflicts. WHYY News agreed to withhold the officer's name because he's not authorized to speak to the press.
He pointed out that in recent years, Camden High had confiscated students' cell phones at the beginning of each school day, but that is not happening now.
"You can airdrop a fight to the whole school in less than five seconds," said the officer, who thinks the situation will eventually improve.
"Kids have been home for 18 months and now they're going from small instructional environments to a big one," he said. "Like anything new, you have to learn the kinks; you have to tweak it, you have to nurture it."
Both the officer and Brimm student Sumaiyah Jackson said students are treating the new campus with respect. "I think a lot of the kids are feeling an obligation to keep the school clean because it's one of the newest schools in Camden," she said.
Grieving the past, anticipating the future
Students expressed both nostalgia for the intimacy and trust of their former schools and enthusiasm about opportunities at the new campus.
Several Creative Arts students mourned the trust they'd enjoyed at their previous location. Senior Ayshon Brown said there, students could simply ask to use the bathroom instead of having to arrange for a pass at the new campus. Brown said his parents and grandparents, CHS alums, were sad about the changes. "But they don't go here anymore," he said.
Creative Arts classmate Paison Boyd said he felt like "we have lost our school spirit. Before, we were like a family."
At the same time, Nazir Dale, who attends Brimm and plays on the football team with students from the other three academies, craves more opportunities to come together. Dale's mother, Samali Dale, said her son was disappointed to find that the academies would rarely be sharing lunches and will hold separate proms.
After three years of scrambling to use other gyms in the city while the campus was under construction, Creative Arts student and Camden High varsity basketball player Cian Medley said his nationally-ranked team was "really excited" about having their own gym again.
But the emphasis on sports during the campus' August reopening celebration — where the basketball achievements of CHS alum and current Camden Mayor Vic Carstarphen were described in detail from the podium by fellow alum and former cheerleader McCombs — was not appreciated by everyone.
"All they talked about is sports," said CHS senior Conrad Montes. "What about the academic excellence that comes out of Camden High?"
CHS alum Norman Alston, a star athlete and former Camden High coach who graduated in 1983, said the new campus undermines his achievements. "I'm a Hall of Famer in Camden High," he said. "I'm not a Hall of Famer in this new school." Alston said his alma mater is being treated like "a stepson" in his own house, and he wondered how unity could be achieved when the students are in the same school but "wearing different colors."
Other alumni expressed gratitude for the modern facility, while still grieving the loss of the original Gothic "Castle on the Hill," which had been placed on Preservation New Jersey's list of 10 most endangered buildings in 2017 before it was demolished.
Seniors like Montes and Gattis — who said he is facing a "most hectic" senior year as he takes SATs, applies for financial aid, and prepares for college during a pandemic — realize they will not be around long enough to appreciate the campus' full potential.
"We're trying to do all this when the school isn't fully in order," Gattis said.
He imagines that in the future, students may be able to take classes at the other academies, which McCombs has said is part of her long-term vision; and he acknowledges "the great new electives" available at the campus.
"The next group of kids," he said, "will probably be able to try all of it."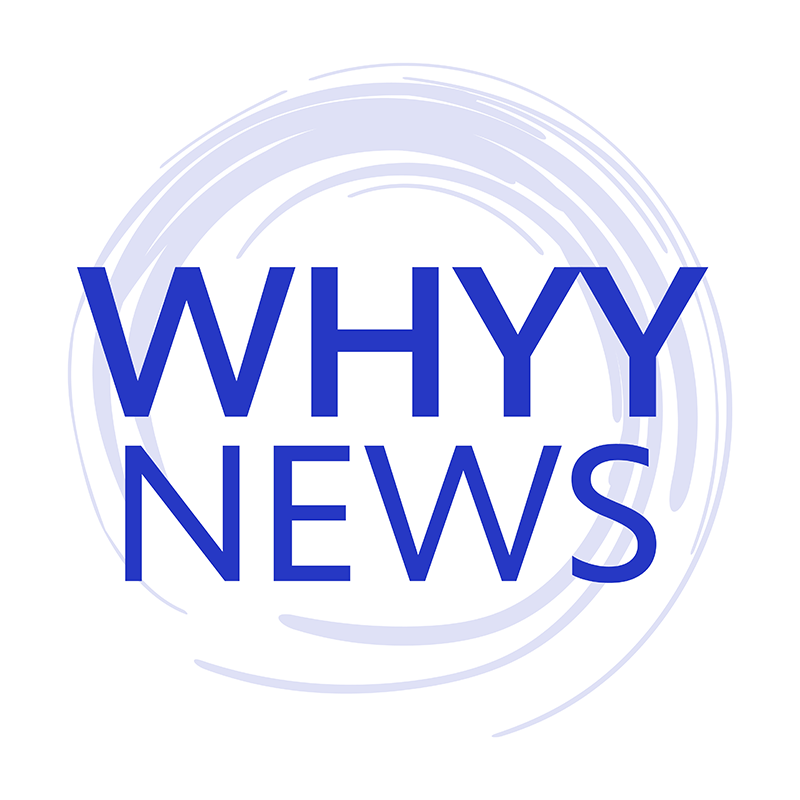 Get daily updates from WHYY News!
WHYY is your source for fact-based, in-depth journalism and information. As a nonprofit organization, we rely on financial support from readers like you. Please give today.