'Zero waste' town in Japan recycles most of its trash
Listen
6:28
It's not yet 8 a.m., and the recycling center in the town of Kamikatsu is already bustling. Locals arrive in a steady stream, unloading bags full of bottles, cans, and paper into dozens of clearly-labeled bins — all neatly lined up in rows.
Kamikatsu is a rural town of about 2,000 people in the forested mountains of Japan's Shikoku island.
The town's waste collection center runs a tight ship. Each resident gets a thick booklet of recycling guidelines.
At the collection center, everything is carefully sorted and arranged with the help of staff. There are a whopping 45 different categories of recyclables, and the town recycles 80 percent of its trash.
Akira Sakano heads up the town's Zero Waste Academy, a non-profit organization that manages the recycling program.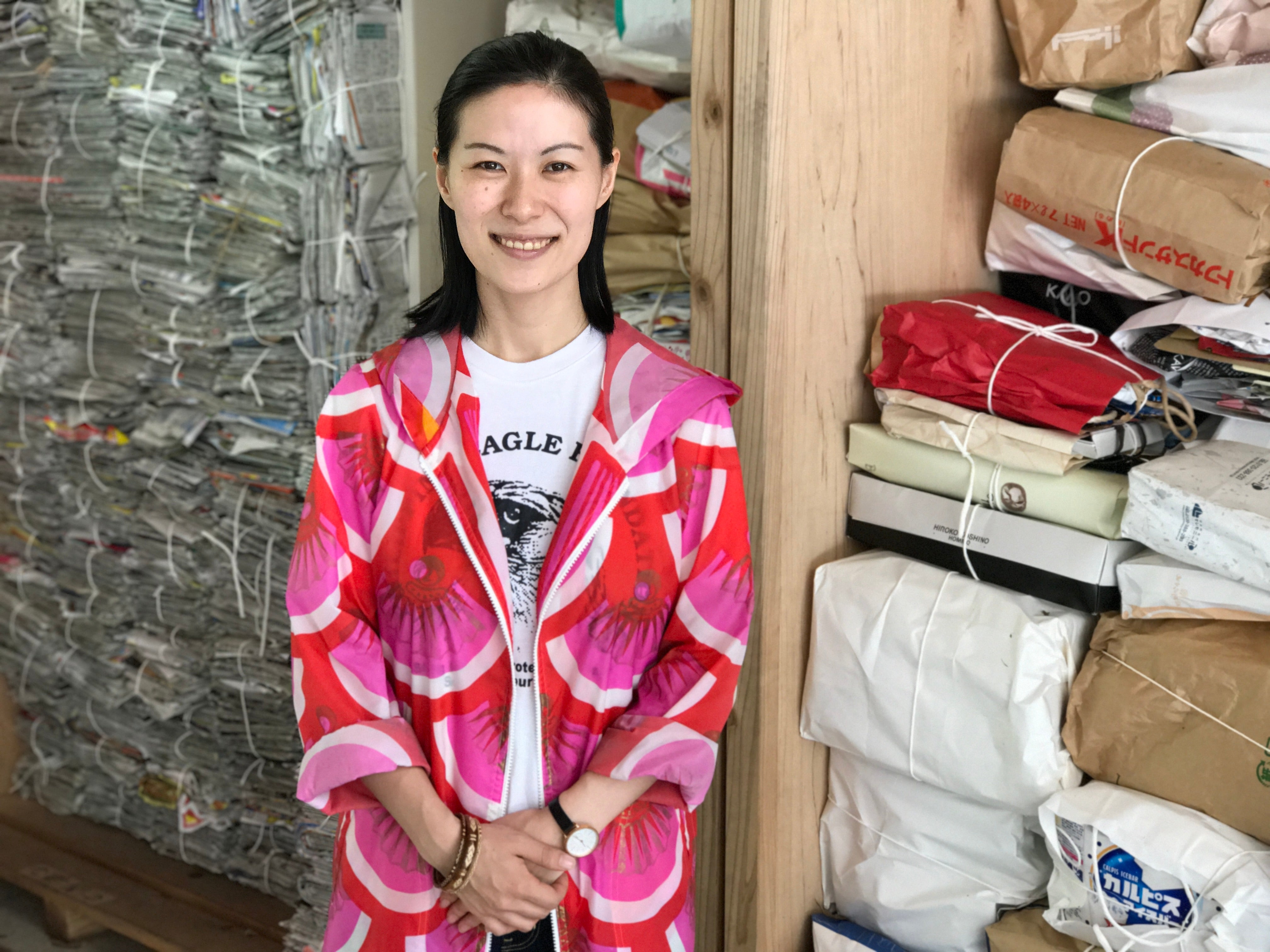 As Sakano walks me through the facility, she lists the recycling categories:
"We have newspapers, cardboard, scrap papers, shredded papers, paper containers, paper containers with aluminum packaging on back, paper cups, hard paper tubes, other papers," she says.
There are nine subcategories just for paper.
The town of Kamikatsu adopted a "zero waste" policy in 2003. Before that, the town used to burn all its trash in incinerators.
"People could really see the black smoke coming out from the open incineration area," Sakano says.
The trash-global warming connection
When waste decomposes in landfills, it releases methane, one of the most potent greenhouse gases. A large amount of that methane leaks into the atmosphere, heating up the planet.
If trash gets incinerated instead of dumped in a landfill, the burning garbage pumps carbon emissions into the air.
Zero waste has become a buzzword, and cities around the world are pledging to drastically reduce waste. But, in Japan — where land is scarce and there's limited space for landfills — aggressive recycling has been a way of life for years.
In addition to helping the environment, Sakano says recycling also has an economic benefit for the town. Incinerating trash can be expensive.
"It costs six times less for recycling or how we manage the waste right now compared to incinerating everything," she says.
Trash pick-up doesn't even happen in Kamikatsu. There's no garbage truck service here. Almost everyone has to bring their trash into the waste collection center, and only about 20 percent ends up in the dumpster.
For older residents who can't drive themselves to the recycling center, the town does send a pick-up truck. Kazuyuki Kiyohara, who works for the town, also drives the truck around. He's really concerned about using the earth's resources wisely, and super enthusiastic in his personal life about recycling. He's got 14 separate bins at home.
"I have metal bottle caps, plastic bottle caps, milk containers, plastic packaging from laundry detergent, plastic trays, plastic wrappings and containers," Kiyohara says.
He continues, "plastic bottles, cans and bottles, dirty plastics, paper, mixed paper, cardboard, and garbage to be incinerated. That's about it."
He's so intense about recycling, he even does a final check on his family's trash.
"I give my family members instructions on how to wash recyclables properly at home. After they wash an item, I check it, and I go: "It's still dirty!" Then they go: "Agh!", and I ask them to wash it once again," he says.
Everyone has to wash and dry all their food packaging. Many locals say that's the most annoying part of the town's trash policy.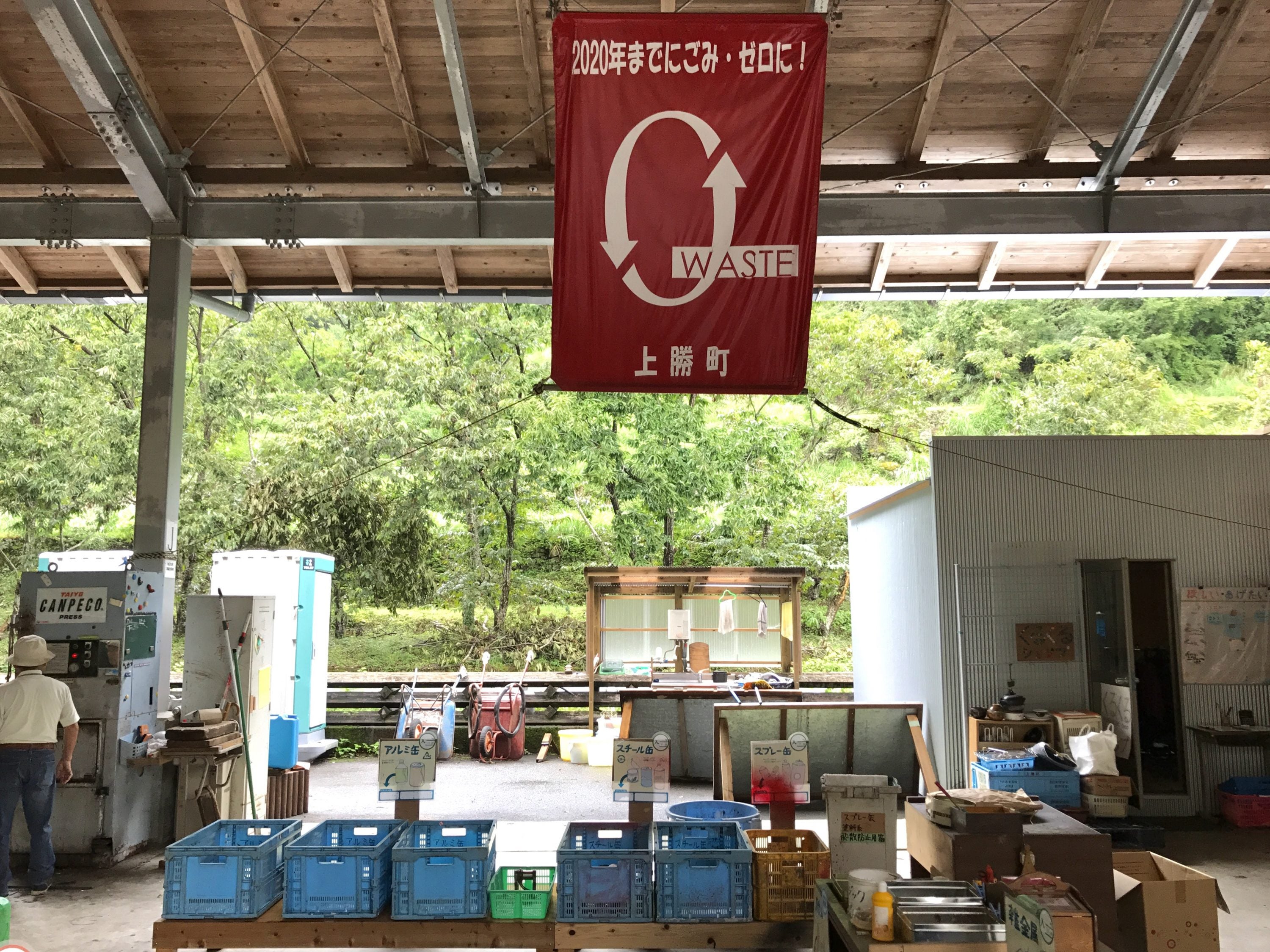 Back at the recycling center, I catch Daichi Hyakuno as he unloads bags of juice cans, plastics, and … dirty diapers. He moved here from Osaka a few years ago.
"At first, I was quite confused because the categorization was so detailed," he says. "It was easier in Osaka, since all I had to do was separate trash into burnables and non-burnables. Since it's so detailed here, there was a lot I didn't understand. It was tough."
Hyakuno is a single father with two small kids, and says he's too busy to sort out, wash and dry juice cartons. He's not a big fan, but understands his social responsibilities.
"I wonder why we have to do this much," he says. "But, as a Kamikatsu resident, I have no choice but to separate my recyclables, and I will continue to do so."
Personally, I got better at recycling when it was practically mandatory.
Fifteen years ago, when I lived in rural Japan, all the residents in my town had to write our names in big black letters on clear trash bags.
It made me feel conscious about what I threw away: If I left even one bottle in there, the town wouldn't pick up the trash, and everyone would see my bag left out there on the curb.
Akira Sakano from the Zero Waste Academy says it takes time to get people to buy in, but once they learn, there's no going back.
"Japan has, of course — good or bad — this kind of social pressure," she says. "If everyone's doing it, then maybe you need to do it. That's a social pressure, so that's partially pushing us forward."
People get used to the new way of doing things and change their customs, Sakano says.
"Once custom is changed, it becomes habit," she adds.
"Our town may be serving as a model for recycling, and that's great," says Kamikatsu Mayor Yasushi Hanamoto.
"But, I'm more proud that our residents understand the importance of recycling," he adds.
The Zero Waste Academy also runs an accreditation program that helps local businesses figure out how to eliminate wasteful products.
"We work together with them to audit the waste and identify the main categories of the waste," Sakano says.
Kamikatsu restaurant owner and chef Terumi Azuma says her business, Café Polestar, is committed to the zero waste initiative.
For example, the café uses recyclable paper straws and doesn't offer paper napkins. Instead, they encourage customers to bring their own handkerchiefs. The cafe also composts all its raw food waste.
Azuma says zero waste doesn't just end with recycling; it's also "a philosophy not to produce rubbish or contaminate our natural environment."
The town is small, but Kamikatsu is gaining international attention. Now outsiders are traveling here to take workshops at the academy.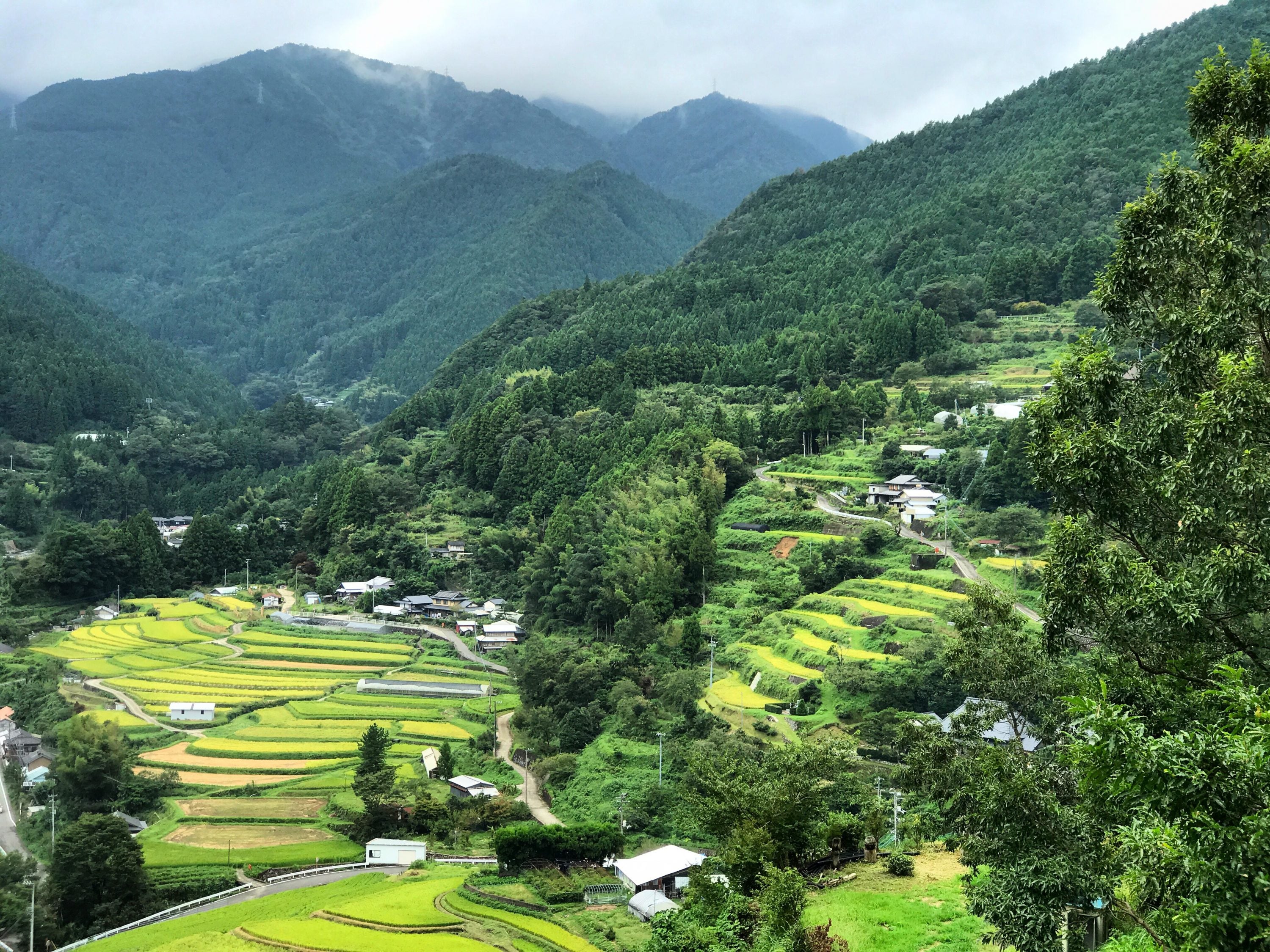 On the day I visit, folks from a Japanese branch of the outdoor clothing company Patagonia are here to learn.
And well beyond this small town, people are recognizing that reducing what you throw out could be a big step in the global battle against climate change.
This story was reported with support from the Foreign Press Center Japan.
WHYY is your source for fact-based, in-depth journalism and information. As a nonprofit organization, we rely on financial support from readers like you. Please give today.