John Raines, who helped expose FBI spying with 1971 burglary, leaves legacy of activism
Listen
2:16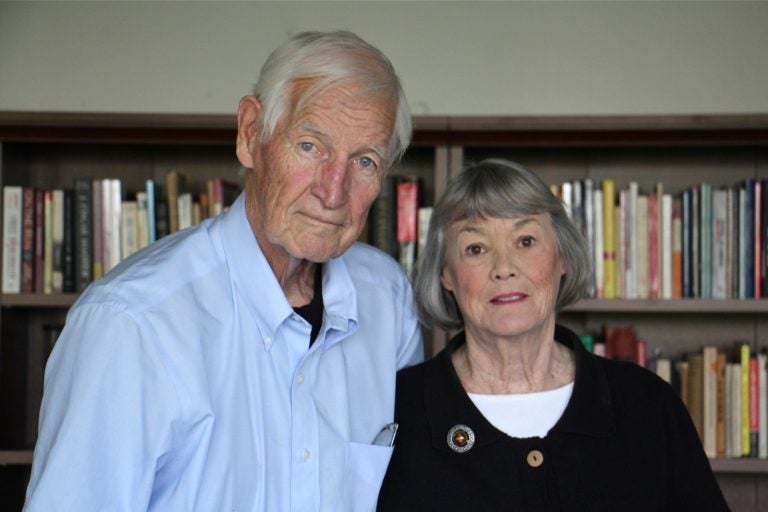 John Raines never saw himself as a hero. Yet his impact — whether it was teaching his lively religion classes at Temple University or protesting segregation as a Freedom Rider in the 1960s — was profound.
Raines, who died Sunday of heart failure at 84, will be remembered as one of the eight citizens who planned and executed the 1971 break-in of the FBI headquarters in Media, Pennsylvania. The action exposed FBI director J. Edgar Hoover's spying on protest groups, and it forever changed the way the agency conducted its investigations.
"It was so important to him to be not only a scholar and academic, but equally important was his social activism," said his wife, Bonnie.
Bonnie Raines said they all played roles in the planning and execution of the break-in  But it was John who drafted the correspondence and sent the stolen documents to a Washington Post reporter, Betty Medsger, whose story led to congressional hearings that changed the course of the all-powerful FBI.
Raines and his cohorts took a vow of secrecy until 40 years later, when John told Medsger that he and Bonnie were the culprits at a dinner party. Medsger's book, "The Burglary," told the story and gained Raines a measure of fame late in his life.
"What it led to was the public, for the first time, saying intelligence agencies must also be held accountable just like other government agencies," Bonnie Raines said. "That was a huge legacy, to be part of something that made that fundamental change."
The son of a Methodist minister, Raines grew up in wealth and privilege in Minnesota. But he carried his commitment to social justice to the very end of his life.
"One of the last things he said in his hospital bed at home was, 'How are we going to change this government?'" Bonnie Raines said with a laugh.
A memorial service for Raines will be held Dec. 2 at Christ Church in Philadelphia.
WHYY is your source for fact-based, in-depth journalism and information. As a nonprofit organization, we rely on financial support from readers like you. Please give today.