Tina Rosenberg: How Peer Pressure Can Change the World
Listen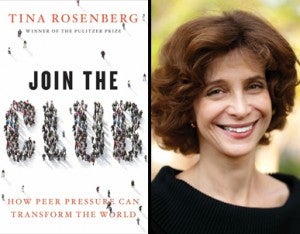 Hour 2
[REBROADCAST] We're all warned as children not to give in to peer pressure but according to journalist TINA ROSENBERG, peer pressure can be a powerful force for social change, in fact, she calls it a "social cure."  In her new book, Join the Club: How Peer Pressure Can Transform the World, Rosenberg shows how peer pressure can be used to increase AIDS awareness in South Africa, to fight social caste systems in India, even to overthrow dictator Slobodan Milosevic in Yugoslavia.  Rosenberg joins us to talk about all the ways peer pressure is being used against to combat the world's social ills.
Listen:
[audio: 041111_110630.mp3]
WHYY is your source for fact-based, in-depth journalism and information. As a nonprofit organization, we rely on financial support from readers like you. Please give today.