Political fallout from the insurrection; raising Black kids in white spaces
How do you explain to children, especially Black children, the insurrection at the Capitol? What about white supremacy? Our guests dive into the conversation.
Listen
49:01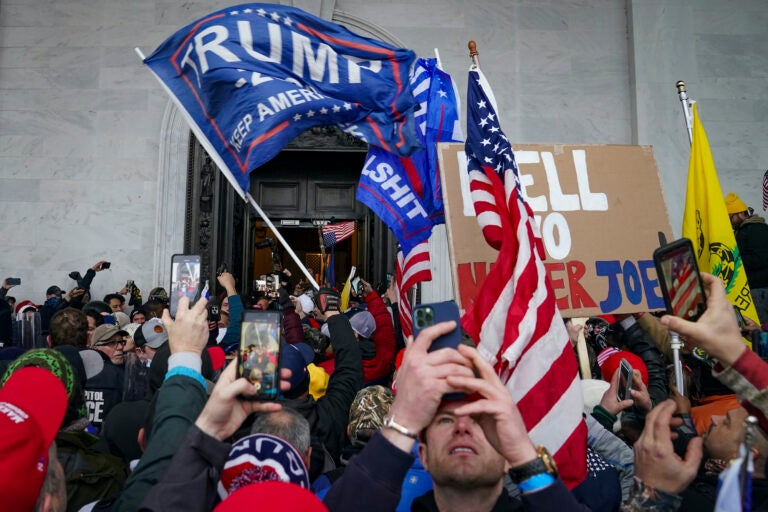 The House of Representatives released an article of impeachment on Monday against President Trump charging him with high crimes and misdemeanors for inciting last week's attempted insurrection. Republicans blocked the measure calling on Vice President Pence to use the 25th Amendment to remove the president from office. This hour, we'll look at the political fallout for the President in what would be his second impeachment, following the deadly riots at the Capitol. Wall Street Journal's White House reporter CATHERINE LUCEY joins us.When KATHRYN D'ANGELO and her husband, who are white, adopted Gabriel, who is biracial, they understood that explaining the world to their child couldn't be done alone. So D'Angelo and her Temple University colleague VALERIE HARRISON, who is Black, decided to delve into what it really means to raise a Black child in a white world. They join us to discuss their new book Do Right By Me as well as how to talk to children about last week's insurrection, white supremacy, and the turbulence of the last year.
WHYY is your source for fact-based, in-depth journalism and information. As a nonprofit organization, we rely on financial support from readers like you. Please give today.