How to Stop an Invasion
Listen
48:35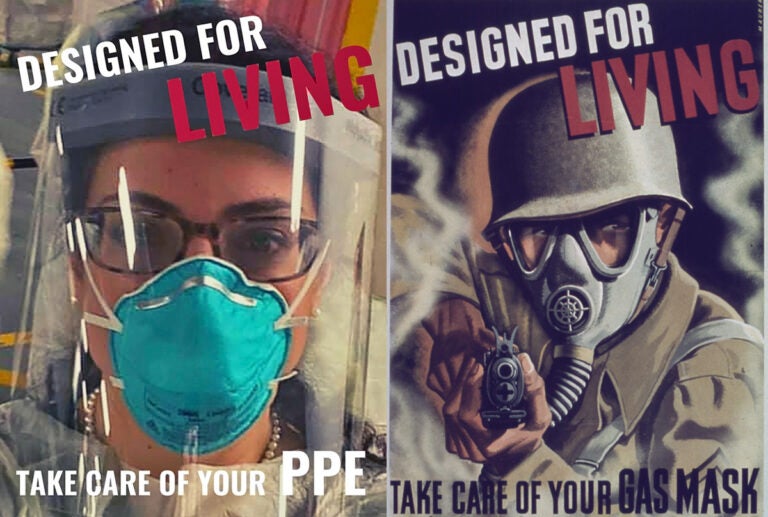 It feels like we've been invaded by an invisible enemy — so scary we don't even want to go to the grocery store. Inside of hospitals, patients and health care workers are fighting this invasion by wearing layers of protective gear. As a country, we're dealing with it through social distancing and increased testing … And, it feels a bit like war. All of this got us thinking about the idea of invasion. What happens when you face an outside threat, that's trying to come in?
On this episode, we'll explore this idea through different lenses. We'll hear stories about coronavirus invading our bodies. Then, we dig into invasive species, and the pushback against the language we use to describe them. And lastly, we get to invasion on a personal level — inside of our minds, and our homes.
Also heard on this week's episode:
Climate change has already started pushing wildlife into new territories — leading to widespread concern over the threat posed by "invasive species." Susan Phillips reports on how some scientists are rethinking this threat, including whether we should consider it a threat at all.
Last year Alex Wolfe and his girlfriend made a big decision: They were finally moving in together. Things were going smooth at first, until they realized they were not alone.
Are security cameras making us safer at home — or just more paranoid? Reporter Grant Hill tells the story of how a prank planted a seed of suspicion in his family's home, and talks with psychologist Pamela Rutledge about why and what we're hardwired to fear.
Microbiologist Carolina Lopez offers a primer on our immune systems' amazing ability to defend against attacks. She also explains all the ways our bodies are — and aren't — prepared to fight off coronavirus.
Can you stop a virus from invading? We talk with Ashish Jha, director of the Harvard Global Health Institute, about what we can do better to halt the spread of the coronavirus in our communities.
Disease outbreaks can make people suspicious of others or more likely to cast blame. Public health historian Michael Yudell walks us through some past examples of when racism, discrimination, and fear bubbled up to the surface during times of crisis.
Segments from this episode
WHYY is your source for fact-based, in-depth journalism and information. As a nonprofit organization, we rely on financial support from readers like you. Please give today.