Youth vote still surging in Philadelphia
Young Philadelphia voters came out big for the fourth straight election.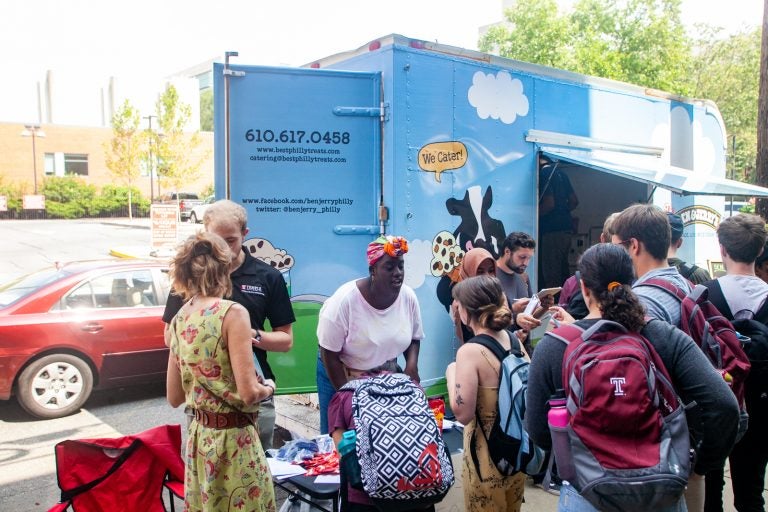 Philadelphia saw a big increase in youth voting in the midterm election last month, according to an analysis by the City Commissioners office, the three-member panel that runs elections.
While citywide turnout Nov. 6 increased by 40 percent compared with the 2014 midterm, the turnout of voters aged 18 to 34 increased by 111 percent.
More voters in that age cohort cast ballots in November than any other age group.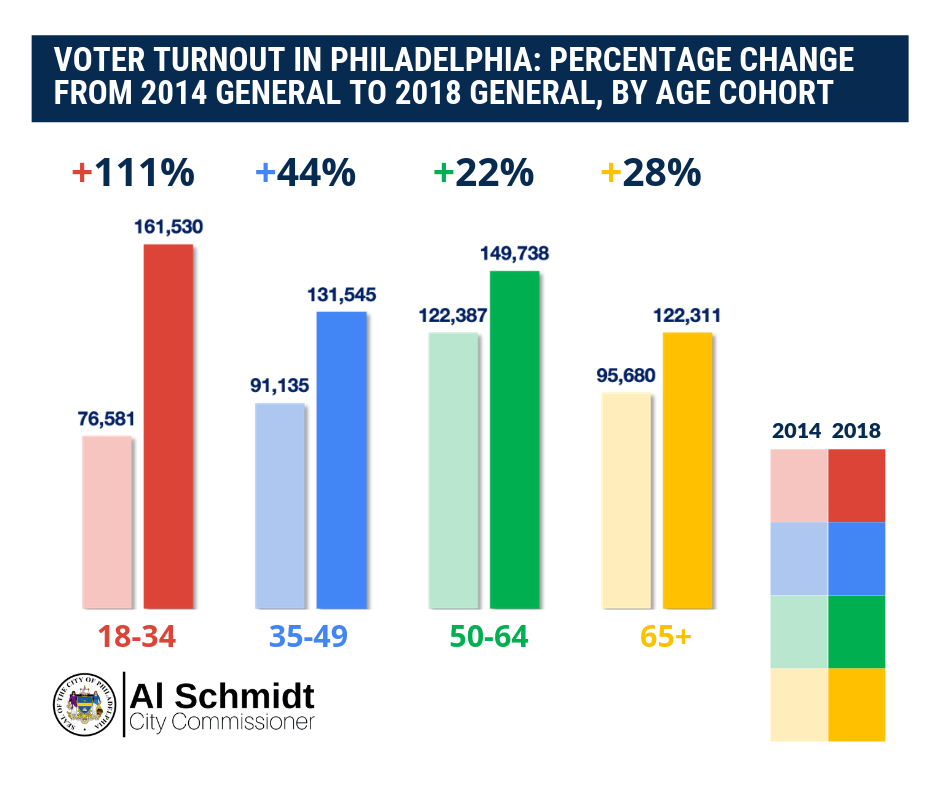 City Commissioner Al Schmidt said that the young voter surge is a trend.
"It is now the fourth election in a row that shows increases among younger voters outpacing everybody else," Schmidt said. "So it's not a one-off thing we're seeing. We're seeing a sustained increase in younger voters participating."
The youth movement began in the 2017 Democratic primary, when young voters helped send a progressive candidate, Larry Krasner, to the district attorney's office and gave first-time candidate Rebecca Rhynhart a surprise win in the city controller's race.
Analysts credit reaction to Donald Trump's election with energizing young voters, and the elevated participation kept up in the 2017 general election, the 2018 primary, and the Nov 6 vote.
Schmidt said the increases in turnout were heaviest in Fishtown, Northern Liberties, Center City and South Philadelphia, communities relatively heavily populated with millennials.
WHYY is your source for fact-based, in-depth journalism and information. As a nonprofit organization, we rely on financial support from readers like you. Please give today.