Wyeth paintings never before exhibited are now on view at the Brandywine
The Brandywine Museum features paintings from the private family collection of 7,000 paintings by Andrew Wyeth. Many have never been seen.
The iconic works of Andrew Wyeth are some of the most recognizable American paintings of the 20th century, but much of that work has never been seen.
Several previously unexhibited paintings, drawings, and watercolors are now on view in "Andrew Wyeth: Home Places" at the Brandywine Museum in Chadds Ford, Pa. It shows Wyeth, generally regarded as a realist who painted gritty, melancholic scenes of rustic American life, as a modern abstract artist.
"One of the not-so-secret agendas of this exhibition is getting beyond the received wisdom that Andrew Wyeth was fundamentally conservative, backwards looking, anti-modernist," said curator Will Coleman, who directs the Andrew and Betsy Wyeth Study Center.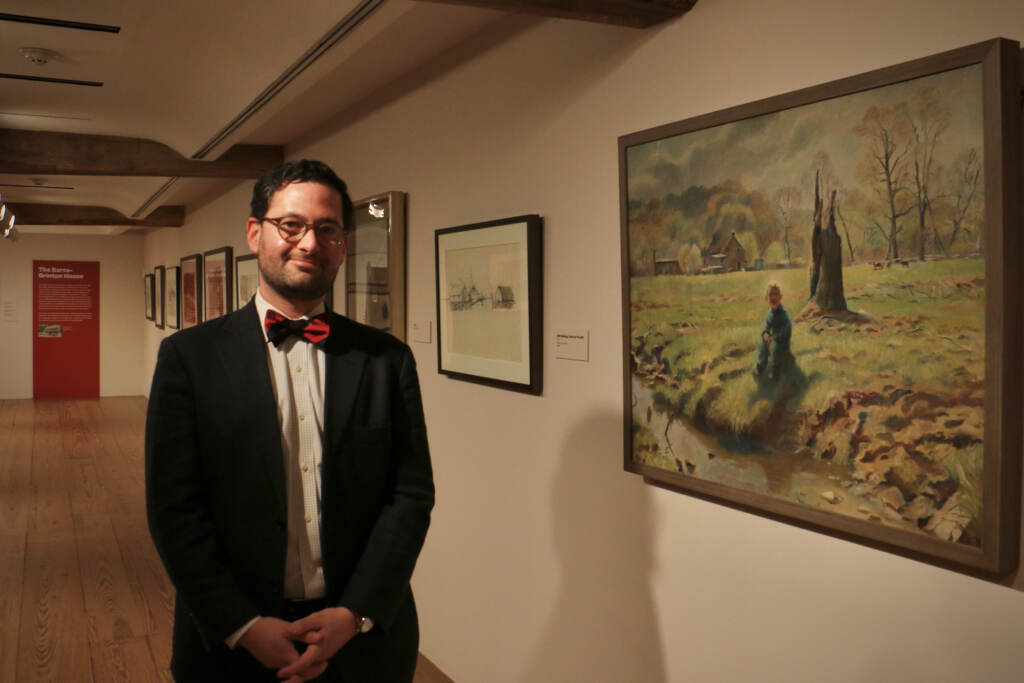 "In these incredible, intimate, powerful watercolors, he was taking up abstraction when it served his goals," he said. "There are some startlingly abstract and strange compositions in this show."
Wyeth died in 2009 and his wife Betsy, who managed his career and stewarded his legacy, died in 2020. Last year, the family, as the Wyeth Foundation for American Art, released about 7,000 works into the care of the Brandywine Museum and the Farnsworth Art Museum in Rockland, Maine, two museums representing the locations where Wyeth drew creative inspiration for his entire, eight-decade practice.
A vast majority of those works — about 85% — had never before been exhibited. The new partnership with the Brandywine and Farnsworth necessitated its own dedicated curator, hence Coleman's position was created. "Home Places" is the collection's first exhibition.
True to its title, the roughly 50 pieces on view focus on the homes Wyeth returned to over and over in Chadds Ford, including Kuerner House where many of the infamous Helga pictures were painted, the historic Barns-Brinton house that now abuts Route 1, and Brinton's Mill, a complex of buildings Wyeth painted in various iterations for 70 years.
On one wall of the exhibition Coleman arranged a timeline in paintings of Brinton's Mill, a grist mill dating to the Battle of Brandywine of the Revolutionary War. The series begins with a 1934 oil painting made when the artist was just 17 years old, going left in chronological order through the 1970s, when Andrew and Betsy bought and restored the property, to 2004 when Wyeth painted a watercolor of fallen pine branches.
"I'm fascinated by the slippages of past and present that appear in many of these works," said Coleman. "A classic example of that is '747.' His partner, Betsy James Wyeth, looking up at the house that she herself restored, and a jumbo jet is flying overhead, the 747 of the title."
"He is not only backwards looking, he is fascinated by this layered experience in this particular 2-mile radius he came to know deeply over his whole life," he said.
A consummate master of control with a paintbrush, Wyeth sometimes allows paint to do what it wants in his watercolors, such as in "Swifts – First Version" (1991) featuring murmuring birds circling the chimney of Brinton's Mill with rivulets of watercolor criss-crossing the sky.
In "Brick House Study for Tenant Farmer" (1961), a personal favorite of Coleman's not seen publicly since 1967, a house is rendered brick by meticulous brick, and also with loose gestural strokes.
"There are portions where every single brick is delineated, but then also these broad swathes of free-flowing color that remind me of the work of Lucien Freud," Coleman said. "It's a really spectacular thing."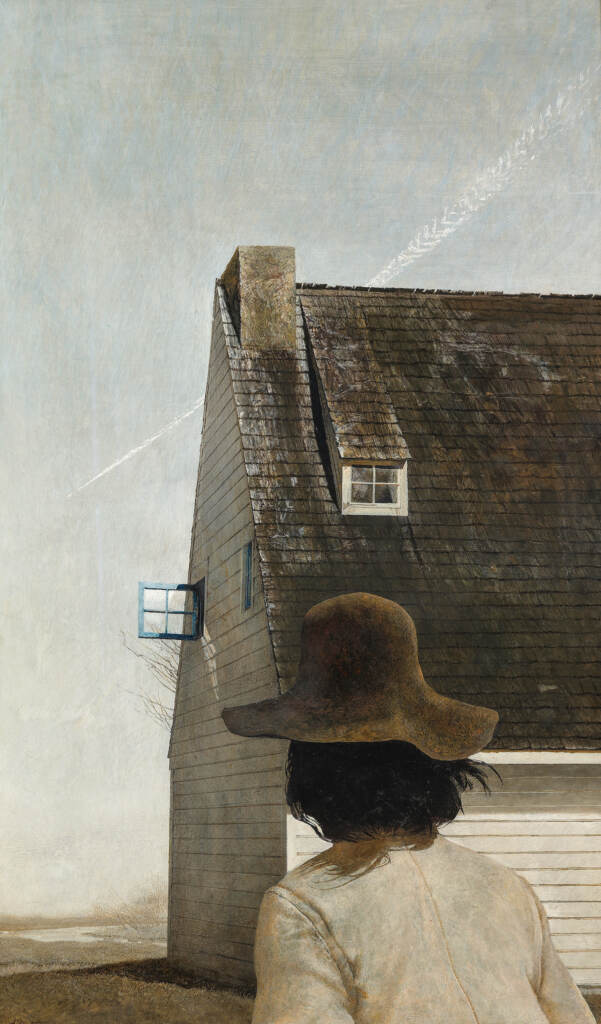 Wyeth was not just attracted to the appearance of buildings, but by their history and occupants. He often revisited the Winfield-Davis house, a home with a wrap-around porch that was the home for generations of prominent African Americans in Chadds Ford.
Wyeth painted the house of Dr. Margaret Handy, who delivered two of his children. He painted a motorcycle parked in the snow at the porch of one of his regular models, Jimmy Lynch.
He painted the unusual grandeur of Painter's Folly, a 19th century house with Italianate architecture topped with a cupola and a pool flanked with sculptural mermaids. It was named after its original owner, Samuel Painter, and was later owned by artist Howard Pyle, an influential teacher of Wyeth's own father, N.C. Wyeth.
"It's an artistic story of slow looking and deep immersion in which he came to know certain buildings really deeply," said Coleman. "The stories they had witnessed, the people who lived in them, the Revolutionary War history to which they'd been witness. All of these layers coalesced in these certain buildings he came to know and love."
All the paintings in "Home Places" are images from Chadds Ford. The Wyeth Foundation collection also features paintings from Cushing, Maine, where Wyeth split his time. Coleman said he plans to bring Maine pictures down to the Brandywine, and Chadds Ford pictures up to the Farnsworth.
"There are fascinating stories in both places, and different things happening in both places," said Coleman, who started his role in October. "I think it will be helpful to start breaking down that divide and tell a fuller story of one of the most remarkable legacies in American art."
"Andrew Wyeth: Home Places" will be on view until July 13.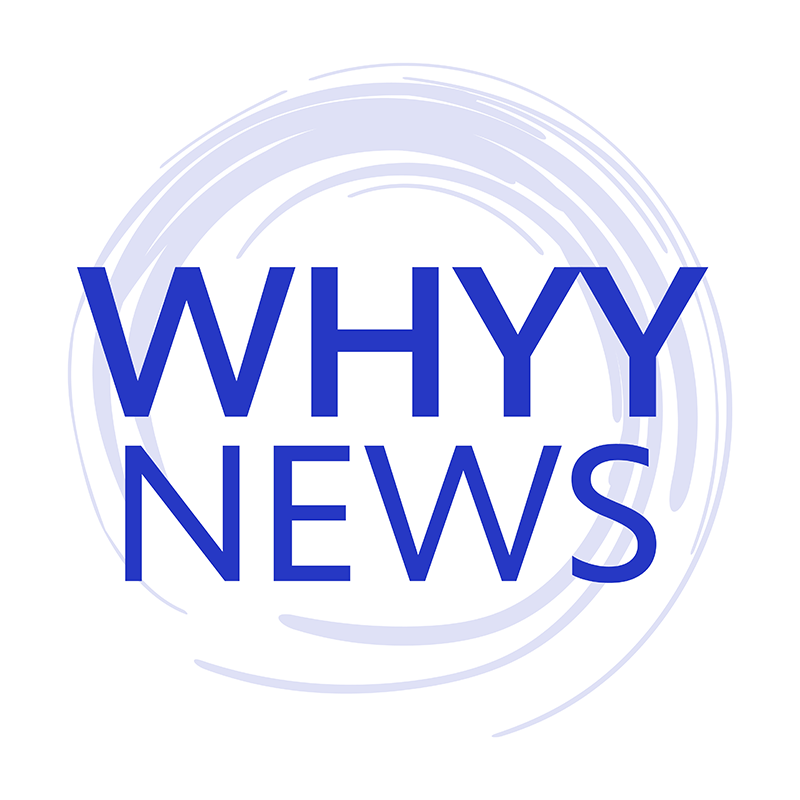 Get daily updates from WHYY News!
WHYY is your source for fact-based, in-depth journalism and information. As a nonprofit organization, we rely on financial support from readers like you. Please give today.