Massive collection of never-before-seen Andrew Wyeth works to be made public
The Brandywine River Museum will oversee the display of nearly 7,000 works, the most never seen publicly.
Got a question about life in Philly's suburbs? Our suburban reporters want to hear from you! Ask us a question or send an idea for a story you think we should cover.
A treasure trove of Andrew Wyeth's works will soon be made public for the first time under an agreement between the Wyeth Foundation for American Art and the Brandywine River Museum of Art in Chadds Ford.
The foundation's collection of nearly 7,000 paintings, watercolors, sketches, and sketchbooks will now be overseen by the museum. A new curator at the museum will develop exhibitions of the works and make pieces available for loan to other institutions, as well as conduct research on the previously unseen material.
"Andrew Wyeth is truly an iconic artist," said Thomas Padon, director of the Brandywine River Museum of Art. "We are thrilled by this generous and transformative gift that will greatly enhance Brandywine's already extensive assemblage of landscape painting and American illustration."
The Chadds Ford museum will team up with the Farnsworth Art Museum in Rockland, Maine, to display a rotating presentation of Wyeth's works in each museum's galleries throughout the year.
The Wyeth family spent summers living and working in Maine, and the landscapes and people of both Maine and southeastern Pennsylvania play a prominent role in art produced by Andrew and his father, N.C. Wyeth.
"The Wyeth family is closely connected to both Chadds Ford and coastal Maine, with long relationships with both of these institutions," said J. Robinson West, president of the Wyeth Foundation for American Art's board of trustees. "This collections management arrangement draws on the expertise of these two great museums in managing works of art, while underscoring the mission of the Foundation to support scholarship and exhibitions of Wyeth's work, now and into the future, both at these two museums and around the world."
In addition to the agreement, the foundation has gifted nearly 200 pieces of art that had been in the collection of Andrew and Betsy Wyeth to the Brandywine River Museum of Art. That gift includes 40 works by N.C. Wyeth and 30 works by Howard Pyle.
"We are so excited to formalize a partnership with the Brandywine River Museum of Art and the Farnsworth Art Museum to ensure that Andrew and Betsy Wyeth's collection is well-maintained and available for the public to enjoy," West said.
The search for a curator of the Wyeth works will begin immediately. That person will supervise the collection and oversee gallery displays at both Brandywine and Farnsworth. They'll also organize public programs and work to make the collection primarily accessible to curators, scholars, and students.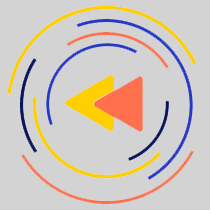 Saturdays just got more interesting.
WHYY is your source for fact-based, in-depth journalism and information. As a nonprofit organization, we rely on financial support from readers like you. Please give today.