Worrying about your child's COVID-era screen time? Here's what you need to know
For now, while virtual activities are inescapable, experts say there's no need for concerned parents to panic as long as they keep a few things in mind.
Almost a year since the first coronavirus lockdown, little is known about exactly how remote learning and social distancing are affecting children across the globe. However, researchers in several countries have found one common thread among students surveyed and studied throughout the pandemic: Children say they spend more time staring at screens.
That's hardly surprising under the circumstances, but the broader consequences of such a rapid, unprecedented, and widespread increase in screen time among children are still to be determined. Prior to the pandemic, too much screen time for kids was linked with higher rates of childhood obesity, bad sleep, and depression. But for now, while virtual activities are still inescapable, experts say there's no need for concerned parents to panic as long as they keep a few things in mind.
"Not all screen time is the same, and so certain screen time is better than others," said Jason Lewis, a psychologist for the Department of Child and Adolescent Psychiatry and Behavioral Sciences at Children's Hospital of Philadelphia.
Lewis suggests that parents create healthy developmental checklists for children, including engagement in schoolwork, extracurricular activities, and socializing with friends in a manner complying with Centers for Disease Control and Prevention guidelines.
"The specifics of that are obviously going to look different now than they would have pre-COVID, but you still want to use that same structure," he said. "You think about, OK, how can they use screens to fulfill that? So instead of spending all that time playing games or watching YouTube, maybe they do it to sort of learn a new hobby, or build some sort of skill whether it be art or music, or something like that. So it may not be able to significantly cut down the overall time, but you can sort of shape the time and make the most of it."
Dr. Meghan Owenz, a psychologist and associate professor at Penn State Berks, said there's nothing inherently wrong with time spent in front of a screen. Striking a balance between quantity and quality is what matters.
"It's really important to distinguish between school-based screen time and recreational screen time," Owenz said. "We don't necessarily have the research to show that school-based screen time would be problematic."
When it comes to recreational screen time, Owenz said it doesn't take much for kids to develop a habit of reaching for a laptop over Legos.
"The thing about recreational screen time is that it's really, really easy. So it feels fun for all of us to watch a show or play a video game. And there's no barrier to it," she said. "Programs are designed persuasively. So they're designed to try to keep your kid engaged, not necessarily with an effort to harm, but just within an effort to make the game or to make the program really engaging. And so it's hard for kids to turn it off."
Owenz runs a website and Facebook page dedicated to screen-free parenting, and suggests family board games, COVID-safe outside play, and a useful mnemonic device as helpful tools parents can apply to combat possible vision and posture issues that may result from too much sedentary time with screens.
"We use the acronym S.P.O.I.L. — for Social-activities, Play-based activities that are freely chosen by the child, Outdoor activities, Independent work and chores that the child participates in, and Literacy-based activities where the child is reading or being read to, or listening to an audio podcast or audio book," she said.
Another major component to building, maintaining, and monitoring healthy screen-time habits, and your child's overall well-being during the pandemic, is sleep.
"Set a bedtime and adhere to it," said Katherine Dahlsgaard, a licensed cognitive and behavioral psychologist in private practice based in Philadelphia. "Teenagers are going to bed later, and they're sleeping more during the pandemic, we have good data on that. And that may actually be a good thing."
One positive outcome of remote learning at home, according to Dahlsgaard, is that children no longer need to catch a bus or a train to make  it to school on time. That makes getting a good night's sleep easier.
"We have a nation of teenagers that is chronically under-slept. So it would make sense that teenagers … get up later now because their commute time to virtual learning is 12 seconds," Dahlsgaard said. "However, I think parents are using good judgment, which is if you have a teenager staying up until 2 or 3 or 4 in the morning, well, that's too much screen time."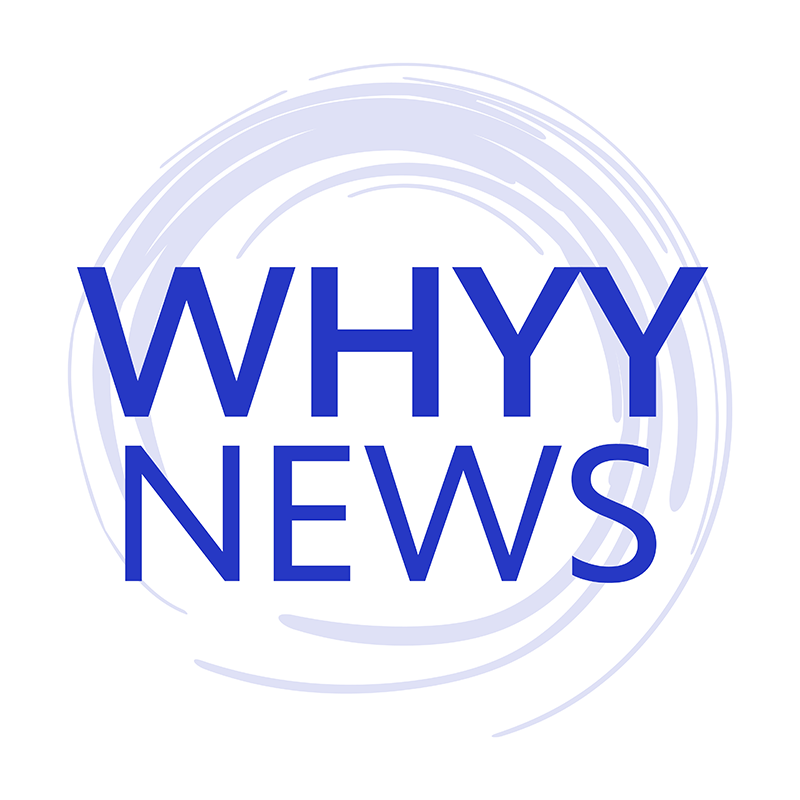 Get daily updates from WHYY News!
WHYY is your source for fact-based, in-depth journalism and information. As a nonprofit organization, we rely on financial support from readers like you. Please give today.