'Work is finished,' says owner of unsafe apartment building. No, it's not, says Cheltenham Twp. fire marshal
Updated 5:53 p.m.
In Montgomery and Delaware counties, what do you wonder about the places, the people, and the culture that you want WHYY to explore?
The owner of Regina Rose Apartments in Elkins Park — declared unsafe for human occupancy in late June, with dozens of residents displaced— told WHYY News Wednesday that repairs on the building had been completed.
In a text message, Dan Waisbord said, "Work is finished. Just waiting for inspection."
Cheltenham Township Fire Marshal Scott Lynch, who ordered the 14-unit building vacated, told a different story Wednesday. He said that Waisbord had been at the township building with his contractor filing for permits, and that steel to make needed structural repairs arrived on site late last week. But Lynch urged displaced tenants not to expect a speedy return.
"As far as I know, no permits have been filed, and it's been made perfectly clear to him that he's not to … conduct any work without the permits being filed and approved," Lynch said. "I noticed the building inspector was there yesterday. And when I spoke to the building inspector this morning, nothing else has been done other than the steel was delivered."
Also standing in the way of reopening the building, according to Lynch: "As of Monday, July 12, in the morning, … the fire alarm company contacted me and has discontinued his fire alarm service at the building, because of lack of payment."
Lynch said he authorized the move only because the building, which was constructed in 1924, is currently unoccupied and will be for quite some time. Waisbord will have to fulfill that obligation if he hopes to use the building again, the fire marshal noted.
"He will be sent a letter from the township regarding that when we get to that point. And failure to comply, he will be cited for that and he will not be issued a use of occupancy … until that [is] squared away — and until all of the issues have been corrected, both inside and outside the building," Lynch said.
Cheltenham Township officials have been to the property on Stahr Road numerous times over the years, and for numerous reasons, Lynch said.
"We've gotten complaints there of an infestation of bugs, which we actually had the Health Department come out and we found this claim to be true; the accumulation of trash because he has failed to pay bills, and the trash company doesn't come and empty the trash and the dumpsters overfill," Lynch said.
Outside, too-tall grass has been an issue in the past. Accumulation of furniture to the point where it could impede people's ability to leave the premises has also been a problem, according to Lynch.
Most of the time, Lynch said, Waisbord's failure to comply usually ends once he receives a citation. However, battles between the township and the property owner have ended up in court.
"It has gone to a hearing with our local district justice, where the owner has had to pay a fine and comply with the court to clean up the property, especially on the outside," Lynch said.
The residents at Regina Rose were evacuated on June 25. In the meantime, four-year tenant Lisa Cyrus has been staying at the Holiday Inn Express in Fort Washington with her daughter.
"There hasn't been a year at Regina Rose where I didn't have something major happen in my apartment — and he has always dragged his feet," Cyrus said of Waisbord.
Prior to being displaced from her third-floor apartment, Cyrus said, she had numerous issues with the building's quality. When it rained outside, it usually rained in the apartment, she said. Last summer, her daughter's room received a professional paint job three weeks before a rainy day, Cyrus said. "It rains and it caved into her room, and you can see the structure of the building, the roof."
Instead of fixing the roof, Cyrus alleged, Waisbord simply patched it up even though there had been problems previously. "My renter's insurance — quite honestly, I think they thought I was starting to make up expenses. That's how often I would have to put in claims with them," she said.
Nearly three weeks after tenants had to leave their apartments, Cyrus said, Waisbord has not returned any of her phone calls. Meanwhile, she has racked up a $4,300 hotel bill.
Ian Noyes has been living at the Regina Rose Apartments with his father since 2017. Even though he hasn't seen many issues with the building firsthand, he described one recurring problem: "a leak in the ceiling that never got fixed. And basically plaster and drywall falling down on me, because of one of the rainstorms," Noyes said.
Though Waisbord has both his phone number and his father's, Noyes said, the landlord has not reached out to them about what's going on with the building now.
The tenants are talking lawsuit
Cyrus said a group of residents is scoping out potential lawyers who can take on their case.
Noyes said he isn't privy to all the details, but he does know the main priorities: "The idea that's swirling around is … we want our money back for all the money that we spent on hotels."
Cyrus said that she partially blames the township for "letting this go on," and that she would want a lawsuit to go a step further.
"I mean, every and any one who can get sued will get sued," she said.
Michael Kelley works as the managing attorney for the Norristown office of Legal Aid of Southeastern Pennsylvania. Partnering organizations in Montgomery County, such as the housing crisis agency Your Way Home, reached out to Kelley's group shortly after the Regina Rose residents were displaced. Though he said in an interview Wednesday that he could not discuss the content or the specific callers, Kelley said his phone has definitely been ringing.
The tenants may have some legal options at their disposal, he said.
"There's this principle in Pennsylvania called the implied warranty of habitability, which can also be used as a defense in lawsuits, and there's a variety of recourses you could have that you would want to talk to an attorney about. But most applicable to this issue is, if you don't have a habitable residence, you can use that in certain circumstances to formally break your lease. And there's a process for doing so," Kelley said.
Legal Aid of Southeastern Pennsylvania can be reached via its hotline, 877-429-5994, between 9 a.m. and 1 p.m. Monday through Friday.
However, the organization does not usually handle cases from the perspective of a plaintiff.
"So if they're having questions regarding defenses to any potential lawsuits, that's something we handle. But to the extent that some people are also concerned about potentially going after Regina Rose for any losses that they have, that's something that we would be referring out," Kelley said. "Most often, we'd refer people to the Montgomery Bar Association, they have a lawyer referral service that we send them to."
The Montgomery Bar Association's lawyer referral service form can be found here.
If the tenants sue their landlord, it won't be Waisbord's first trip to the courtroom on matters concerning Regina Rose Apartments, as Lynch noted. It won't even be the landlord's most notable case.
In March 2006, the U.S. Department of Justice sued Waisbord and two others, alleging that they had violated the Fair Housing Act by refusing to rent a property at 6331 Gillespie St. in Philadelphia to a Black woman because of her race.
According to the complaint filed, Dan Waisbord was acting as property manager for Helene Waisbord and Ava Waisbord, collectively known at the time as Philadelphia Rental Properties. He was alleged to have "discouraged an African American woman from renting one property, telling her that the neighbors would not like it and that she would be unwelcome there. The government further alleged that Daniel Waisbord attempted to steer her to a property in a different neighborhood, and that he eventually rented the first property to a white woman at a rental price that was lower than the one he quoted to the African American woman."
By July 2006, the parties had entered into a consent decree, and the owners and manager of Philadelphia Rental Properties were to pay $40,000 to the complainant under its terms.
In addition to the Regina Rose Apartments, Dan Waisbord owns single- and multifamily properties in the region, such as the Rising Sun Apartments at 6904 Rising Sun Ave. in Philadelphia. City Department of Licenses & Inspections records show violations over the years, such as a 2018 issue regarding fire and smoke alarms. Waisbord complied and dealt with all violations, the records show.
State incorporation records show that Waisbord is associated with several limited liability corporations that own properties. Among them is Valley Apartments EP LLC, which currently holds the deed for a 12-unit apartment complex at 7326 Coventry Ave. in Cheltenham Township.
Fixes to the Regina Rose Apartments are expected to take anywhere from several weeks to several months — time some of the displaced residents said they do not have. According to Cyrus, a few of her neighbors are on the verge of heading to homeless shelters.
"Sometimes, I'm just really at a loss," Cyrus said.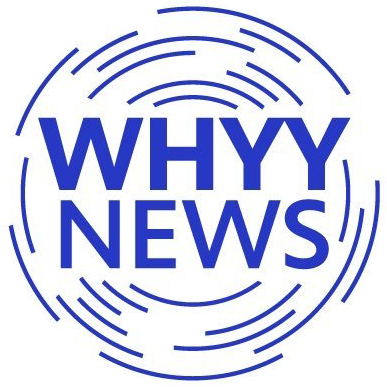 Get daily updates from WHYY News!