Before the viral video, Black Mount Laurel residents rewrote the law on fair housing
Mount Laurel's Black community has roots that trace back to the Revolutionary War and a legacy that has shaped housing development across the country.
When 100 people showed up to protest a white Mount Laurel resident, Edward Cagney Mathews, caught on tape hurling racial slurs at his Black neighbor, Etchu Tanyoh Brandon Tambe, the protesters were channeling a long history of civil rights activism. Mount Laurel — population: 41,196 —  isn't widely regarded as a hotbed of activism, but decades ago, a local day care teacher named Ethel R. Lawrence started a battle over racist development that would change the face of civil rights and put her in history books as the Rosa Parks of affordable housing.
Mount Laurel's Black community has roots that go back to the Revolutionary War. Many trace their lineage to enslaved people who were escaping the South and came North using the Underground Railroad. Mount Laurel was a railroad stop and a destination point. The Black people who stayed in the area made a living working on farms on the outskirts of the town.
But by the 1960s, as suburban flight out of Philadelphia and other cities accelerated, policymakers in Mount Laurel followed the market and began to make plans to build on that farmland. They imagined homes for affluent white families, industrial parks, and shopping centers on the acres that Black families had worked for generations. Notably, affordable housing was nowhere in the plan, even though the families who worked the land and lived in town took home modest incomes.
Around the same time, Mount Laurel Township began ramping up its code enforcement efforts, which primarily affected Black residents since they often resided in substandard or dilapidated housing. The township condemned those shoddy properties, ordered residents to vacate, and didn't offer relocation, as required by state law.
Facing displacement, the Black community began to organize. Lawrence, a daycare teacher and representative of the anti-poverty organization Burlington County Community Action Program, led the charge to get 36 affordable garden apartments for Black families. Township officials opposed Lawrence, and the fiery conflict that would reshape state housing law and the future of New Jersey began to burn.
How a Mount Laurel daycare teacher made history
Mount Laurel residents still talk about the day in 1970 when the town's white mayor, Bill Haines, went to Jacob's Chapel A.M.E. Church and made his position explicit. "If you people can't afford to live in our town, then you'll just have to leave," Haines told a crowd of 60 Black parishioners.
Lawrence filed the first lawsuit against Mount Laurel Township in 1971 and won. The trial court ordered the township to develop a plan within three months to provide affordable housing. The township appealed and never made the plan. The New Jersey Supreme Court upheld the lower court's decision four years later.
Despite this, most municipalities still refused to make accommodations. That's when Peter J. O'Connor, a lead counsel in the case, founded the Fair Share Housing Center in October 1975 along with other civil rights activists. The center was created to monitor, enforce, and expand the court decision.
In response to that decision, local officials begrudgingly rezoned three tracts. Yet their actions showed a lack of intention —  much of the land they made available for affordable homes was out of the way and undesirable, and some developments limited the number of children allowed in apartments, excluding many families. Immediately, the Black community and housing activists argued that Mount Laurel's response did not present realistic housing opportunities.
It wasn't until three years later, in July 1978, after over a month of testimony, that a trial court concluded that Mount Laurel's rezoning was in compliance with the first court ruling requiring a plan for affordable housing. The nine plaintiffs appealed, but it would be another five years before their case would be heard again.
The New Jersey Supreme Court decided Mount Laurel II in 1983. The watershed ruling mandated that every municipality in New Jersey must provide affordable housing to meet regional needs for low- and moderate-income residents — and required local governments to show how their zoning would lead to construction of such housing. Then radical, the 1983 mandate is still today more progressive than the rules in many states, including neighboring Delaware and Pennsylvania, neither of which mandate affordable housing by law. Pennsylvania has a law that requires that every municipality allows for every type of land use in some cases, but that provides only a defense against a municipality shutting down affordable housing units, not a proactive requirement.
The Mount Laurel decisions went down in history as the first time a state Supreme Court prohibited economic discrimination and required state and local governments to provide affordable housing opportunities.
Two years later, New Jersey also passed the Fair Housing Act of 1985, which created the Council on Affordable Housing, a state agency that allows municipalities to voluntarily create a plan to comply with the Mount Laurel decisions. The council assesses statewide needs and approves municipal affordable housing plans.
Ethel Lawrence's 60,000-home legacy
The fight for equity that Ethel Lawrence began in Mount Laurel has netted New Jersey 60,000 affordable homes across the state's suburbs.
New Jersey is now known as having some of the strongest affordable housing laws in the country.
"When we think of civil rights work, we think of criminal justice or voting rights, but housing justice is really a part of that conversation," said James Williams, director of racial policy at the Fair Share Housing Center. "We could argue that it's been at the epicenter of reform not only within New Jersey, but all across the county."
By 2011, Mount Laurel had seen construction of 477 new units of affordable housing in seven communities: Rancocas Pointe; Laurel Creek; Ethel Lawrence Homes; Stone Gate; Union Mill; and the Weiland developments, all within four miles of Essex Place Condominiums, where Mathews was videotaped verbally assaulting his Black neighbor.
The construction has led to a marked reduction in segregation, according to Marcus Sibley, president of the Southern Burlington County NAACP. In 1980, before the New Jersey Supreme Court ruling, less than 5% of the township's population identified as Black. Now, Mount Laurel is more than 11% Black, according to the latest census data. Sibley's NAACP chapter fought alongside Lawrence during the two historic cases, and he said the latest incident points to the ongoing nature of that decades-old struggle.
Individual actions and systemic barriers
After the video of Mathews came out, multiple neighbors of color went public with stories of his terrorizing them — breaking windows, slashing tires, and painting offensive graffiti on cars.
"People try to act like there's just this one racist in town," Sibley said. "Many people have opposed Black lives in this area."
Williams said most of the racism the Fair Share center fights doesn't involve individual displays of racism, but instead involves systemic barriers.
"We can [generally] no longer physically terrorize certain communities, but we can ensure that they never actually grow into prosperity by denying them housing, denying them access to capital, unnecessary eviction filings, and the overuse of credit reporting and criminal background checks," he said. "There are new weapons that certain people and municipalities are using to stop people that don't look like what they feel are appropriate."
For Williams, the Mathews video is just another piece of evidence that the battle for equal rights Ethel Lawrence began continues.
"New Jersey has a lot of work to do," he said.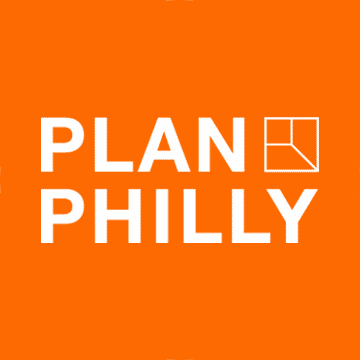 WHYY is your source for fact-based, in-depth journalism and information. As a nonprofit organization, we rely on financial support from readers like you. Please give today.