With Pa. test scores flat, Philly sees modest increases across the board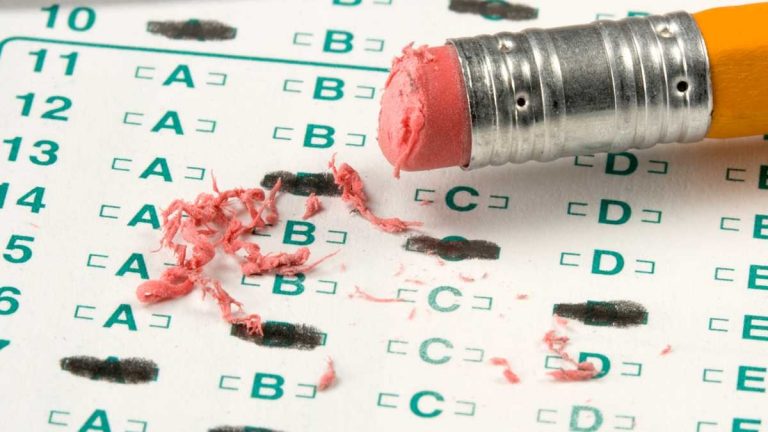 In a year where Pennsylvania's overall student test scores flatlined, the School District of Pennsylvania saw modest-but-consistent growth across every tested subject.
On state tests given to elementary and middle school students, the proportion of students scoring advanced or proficient in Philadelphia jumped three percentage points in science — to 35 percent.
Scores rose two percentage points in math — to 20 percent; and three percentage points in English — to 35 percent.
Philadelphia's scores on the Keystone Exams, given to Pennsylvania high school students, also improved.
The percentage of students passing the Literature test improved by five percentage points to 49 percent. And pass rates on the Algebra I and Biology exam improved by four percentage points each — to 38 percent and 36 percent respectively.
"I congratulate our students, teachers and principals on their continued academic progress," said superintendent William Hite in a statement. "These results clearly show the hard work, dedication, and determination of everyone is making a difference."
Philadelphia, which educates a very large number of students in poverty, still scored well below state averages, and the tests consistently show that a majority of students in the city's public schools fail to reach grade level.
But in a year where Pennsylvania overall saw almost no movement in student test scores, district officials claimed the uniformly upward trend as a victory.
"Students who need to make the most growth to ensure success in high school are making significant improvement, and reflect the success of our strategy and focus," said Hite.