'Illegal diversion' of $339,000 in pandemic relief money? Wilmington sues Delaware Center for Homeless Veterans
Four years ago, the city honored David Mosley. Now it's accusing him of "fraud" and "grave misrepresentation" in using pandemic relief money.
In 2019, Wilmington Mayor Mike Purzycki gave David Mosley of the Delaware Center for Homeless Veterans a prestigious community service honor.
The Access Wilmington Award, presented by Purzycki and then-Council President Haneefa Shabazz in a public ceremony at city hall, touted Mosley's "dedication not only to providing housing and services to homeless veterans with and without disabilities, but also for tapping into the social capital that they bring to everyone in the city."
The Purzycki administration had such faith in Mosley that in 2022 — when his agency began running programs for clients and their families at New Castle County's innovative Hope Center for people experiencing homelessness — the city used $690,000 of its federal pandemic relief money to support the effort.
Specifically, the city agreed to pay the vets homeless center, known as DCHV, to provide monitoring and mentoring services as well as 60 days of meals for people staying in the Hope Center, a former 192-room Sheraton hotel off Interstate 95 near New Castle.
But less than four years after paying tribute to Mosley, the city is suing him and DCHV in Superior Court, accusing him of "fraud" and "grave misrepresentation." Specifically, the lawsuit says Mosley spent at least $339,000 of the money on unauthorized salaries for himself and other administrators, five extra months of meals, and equipment.
"Mosley's illegal diversion of the grant funds, left the Hope Center without sufficient monitor-mentors for months, depriving homeless individuals at the Hope Center of critical supportive services,'' according to the lawsuit.
Among other allegations, the lawsuit says Mosley knowingly sent the city "fraudulent"' monthly invoices with costs that were "ineligible" for payment.
"These invoices were submitted to the City with the intent that eligible and ineligible costs would be reimbursed by the city," the lawsuit said. "Mosley's scheme was successful, and the City paid each invoice it received in full" because Wilmington relied on his "honesty and integrity."
The invoices included documentation that all salaries for which payment was sought were for monitors and mentors, the lawsuit said.
The lawsuit cites information obtained from an audit conducted by an outside contractor for the city after the Purzycki administration was notified about suspected discrepancies by New Castle County, which owns the facility. The county, along with the city of Newark, also used federal coronavirus relief dollars to pay Mosley's agency a total of $1.75 million for the one-year contract that expired in February. The agency is no longer working with the Hope Center.
Mosley, an Air Force veteran who founded the center in 2010, would not comment on the allegations. Attorney Geoffrey Grivner, who is representing Mosley and the agency, also had no comment.
The agency has a facility in Wilmington with apartments for up to 51 formerly homeless veterans and a commercial kitchen where they learn culinary skills. Another facility for up to 60 vets is now under construction in the city.
While the lawsuit says Mosley concealed and suppressed employment information and left out other "material facts" when submitting invoices, city officials would not agree to an interview about how their own internal financial controls didn't detect any problems until the county alerted them last fall.
"The city has no further comment beyond the information contained in the court documents," mayoral spokesman John Rago said in a written statement, "and looks forward to recovering its funds from Mr. Mosley and his organization."
Wilmington paid all invoices until county review found "red flags'
The city's lawsuit focuses mainly on $245,000 paid in salaries to Mosley, the clinic's clinical and operations directors, and more than a dozen other employees it claims were not part of the monitoring and mentoring staff at the Hope Center.
Mentors and monitors perform on-site duties such as coordinating safety procedures, ensuring policies are followed, serving as an advocate and motivator for clients, and establishing rapport with them while assisting with skill building, relationship development, mentoring, self-esteem, and goal setting. They also attend meetings of the Intensive Case Management Team.
Beyond the allegations that Mosley knowingly deceived the city by providing false invoices month after month, the lawsuit paints a picture of an agency that played fast and loose with the terms of the contract and stymied the city's attempts to get clarity on the work performed. Among the accusations:
Mosley sought more than $229,000 in payments from the city for salaries that the county had already paid.
After the grant was awarded, the agency stopped using QuickBooks accounting software to process payroll for its 52 employees. Mosley also removed the human resources director, whose duties had included "internal control and payroll monitoring." After that, Mosley and an unidentified financial officer began doing the payroll manually.
After being informed in February that the city was conducting an audit, Mosley agreed to cooperate and a few days later sent the city a check for $5,000, which he signed and wrote, "1st payment DCHV overcharges."
Despite agreeing to make regular payments for overcharges, Mosley hasn't returned another dollar to the city.
During the audit process, Mosley "regularly delayed providing requested documents,'' didn't provide others that were requested, and "revealed that key financial documents simply did not exist."
Since Mosley did not comply fully with the audit, the lawsuit says the city can't determine if more than $339,000 in overpayments were made.
Carrie Casey, who as general manager of the county's Department of Community Services oversees Hope Center operations, said her office decided in the fall of 2022 to audit how the $1.75 million the three government entities provided was being spent. The county didn't suspect any fraud, but wanted to monitor how the money from the three separate governments was being spent, Casey said.
"We weren't really privy to what was going on with these other contracts," Casey said. "And we identified some issues and then we sent it to Wilmington" so the city could review whether Mosley's agency complied with that contract.
Casey wouldn't say exactly what the county found that raised officials' suspicions.
"We were just making sure that everything was running the way that it should,'' she said. "And then we did see some red flags. I can't tell you specifically what they were, but we packaged it all up and sent it to Wilmington. And they went from there."
She said the county's review found no problems with how Mosley's agency was using money supplied by the county and Newark.
Casey said that while the issues Wilmington cited in the lawsuit led to some staffing problems at the 24-hour Hope Center, other service providers were able to provide the monitoring and mentoring services for clients, which number about 300, including family members. She said one family of nine is currently staying there.
"We were a little short-staffed, but we have a lot of different agencies in the building" who are helping with case management, Casey said. "So we did not see huge holes in service."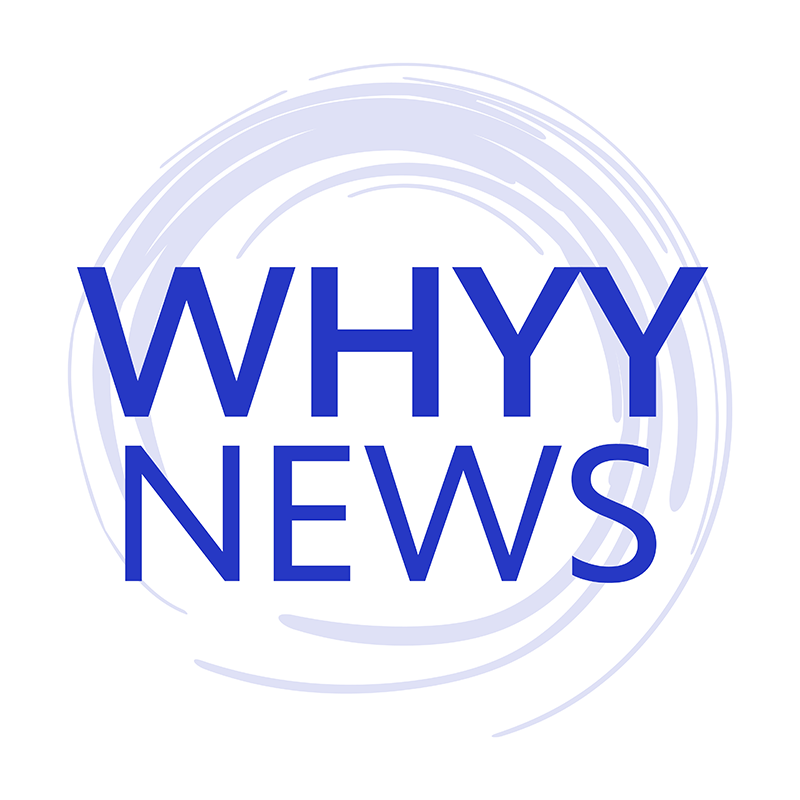 Get daily updates from WHYY News!
WHYY is your source for fact-based, in-depth journalism and information. As a nonprofit organization, we rely on financial support from readers like you. Please give today.