Wilmington's Grand Prix returns for its 15th year this weekend
Live music, food trucks, beer tents, and open space for children's activities will be part of the three-day festivities.
This weekend marks the arrival of the 15th annual Grand Prix weekend in Wilmington, with a lot of activities, rain or shine, cyclist or not.
"We've got three different days of events that are scheduled and planned. Friday night starting at 5 at Brandywine Park, the top of Monkey Hill. We'll have the Monkey Hill time trial; it'll run from 5 to 8," said Wilmington's Grand Prix events producer, Julie Wenger. "It's a free event, it's open to the public.
Live music, food trucks, beer tents, and open space for children's activities will be part of the three-day festivities.
Friday's kick-off will consist of a time trial of a 3.2-mile race where cyclists race against the clock. Saturday's race is known to serve as the "anchor" of the weekend, what many call a criterium; it's a multi-lap event around a one-mile course in the heart of Wilmington.
Bill Elliston, the weekend's announcer and coach who will be attending the cycling event, said Saturday features "four different race categories for amateurs on up through professionals, both on the men and the women's side. The course is roughly one mile in length, eight corners, and it's widely regarded as one of the more technical and demanding criterium courses in the U.S. A lot of elevation, a lot of corners, which makes it a little more challenging than what is maybe considered a standard criterium, which would be four turns."
Sunday, on the other hand, is known to be more enjoyable and, as Elliston says, a "fun day just to cap things off.
"It's the Grand Fondo, which is a relaxed ride through the countryside and just taking in a lot of the beautiful riding that the outskirts of Wilmington has to offer," he said.
Each day of the weekend will present its own unique obstacle through its biking trail.
"Monkey Hill time trial, while it's a short event, it's a very up and down course and there's also two different sections of cobbled roadway both going down Monkey Hill and then coming back up," he said. "Tomorrow, the challenge is literally the entire course. It's one mile, it's eight turns. It's a fair bit of elevation, which obviously means there's a little bit of descending along with it. So it's very technical. It takes a lot of different skills to navigate that course successfully. Sunday, there's a lot of climbs."
According to Wenger, racers from 21 states and countries including Serbia, Canada, the Dominican Republic, Columbia, Cuba, and the United Kingdom will compete.
Tom Gibson and Laura Van Gilder, two of the country's greatest riders, are returning to Wilmington.
"Both on the men's and women's side, we've got quite a number of top level talent," Elliston said. "Tom Gibbons is one of their top riders. Tom's a prior winner here back in 2019. On the women's side. Laura van Gilder, who's won this race countless times, probably three times, I think, and she's won just about every other major criterium throughout the U.S. and is a multi-time national champion."
Organizers are encouraging those who have nothing to do this weekend to try cycling; it's similar to paying to watch a baseball or football game, but this time it's free.
"You don't need to know anything at all about cycling to enjoy the festivities and really feel the excitement and the adrenaline from the racers," Wenger said. "It's kind of an amazing thing to get to experience. Certainly something very unique for downtown Wilmington."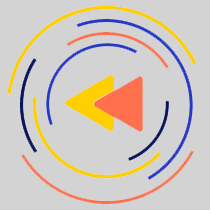 Saturdays just got more interesting.
WHYY is your source for fact-based, in-depth journalism and information. As a nonprofit organization, we rely on financial support from readers like you. Please give today.