Wilmington church takes on violence with half-day conference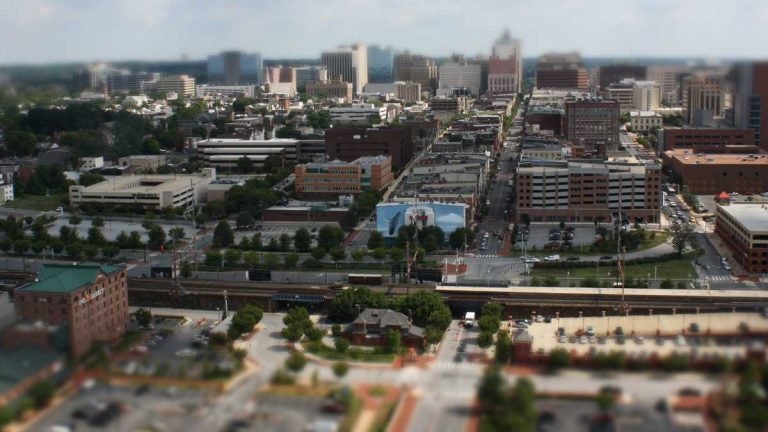 Westminster Presbyterian Church in Wilmington is partnering with Wilmington leaders to address the violent crime that persists in pockets of the city.
The church is hosting a symposium called, "Taking on Violence in Wilmington: Learn How You Can Help," on Saturday, Sept. 9. More than 30 local nonprofits have already registered for the event to explain what they do in the community and opportunities to help. The half-day conference is open to the public.
"We're hoping that there's going to be a lot of dialogue and interaction between the organizations themselves, so then maybe some plans and programs can come out," said organizer Mike Gnade, during an interview on WHYY's program "First."
Gnade hopes the symposium will help community and nonprofit leaders not only learn about all of the services being offered, but also spark more collaboration among nonprofits so they can more effectively focus on young people. Often times, Gnade said, organizations operate as silos in different parts of the city.
"What we're seeing is the need to support the youth primarily. Because we feel if we can approach them and give them the tools and skills to improve their lives, then we feel that can benefit not only in the reduction of violence, but also the community of Wilmington," he said.
Rev. Gregory Boyle will be the keynote speaker for the event. The nationally-known author founded Homeboy Industries, a successful gang intervention, rehabilitation and re-entry program in Los Angeles. Gnade believes the timing is finally right to implement some of Boyle's proven methods right here in Wilmington.
"We have a new mayor, we have the [Community] Advisory Council in the city, we have the [Centers for Disease Control] report that has come out and has identified a number of issues in addressing the violence, and poverty and issues that are occurring in the city. So we feel that in itself can bring about change now," Gnade said.
The 2014 CDC report studied the gun violence in Wilmington from a public health and social services perspective and the Community Advisory Council was formed to carry out the report's recommendations.
The federal study uncovered a pattern of poverty, abuse and addiction among the city's violent criminals. Almost half of those involved in gun crimes were previously victims of crimes and many of the individuals experienced rough childhoods.
Wilmington Mayor Mike Purzycki and City Council President Hanifa Shabazz are also scheduled to deliver remarks.
Tickets are still available for the Sept. 9 symposium. You can register here.