Gratitude, acceptance, and hope: WHYY reporters reflect on their journalism of 2022
In 2022, WHYY reporters endeavored to tell the stories that matter to and represent our diverse region. We reported on the critical issues facing residents across Pennsylvania, New Jersey, and Delaware. We shared tales of residents, local leaders, and business owners who struggled — and thrived. We captured the joy that exists within communities and the way people are working to make where we live a better and brighter place.
Amid those marathons of reporting, interviewing sources, and getting the facts, we have had memorable moments — the funny, heartfelt, surprising, and challenging kind of moments that stick with us — even days, weeks, and months after they happen.
As the year wraps up, we're taking stock at some of those impactful moments from across our newsroom that shaped us as journalists in 2022.
___
Avi Wolfman-Arent
Host of WHYY-FM
Every week I help run an on-air trivia contest called Billy Penn Quizzo (Fridays at 11:18…check us out). It's a fun diversion after a long week. Hopefully people learn a thing or two. Each week we pick a winner, announce their name, and email the person a gift certificate.
Usually the winners are pretty pumped, but there's one response that sticks with me. After hearing she'd won, a winner emailed me and said she heard the question while driving to the hospital to see her husband. He was recovering from emergency heart surgery. And she was just grateful to have something to celebrate, however small.
In this business, we're always talking. Communicating. Blathering. And sometimes — in those magic moments — we're connecting. You just never know when. So you gotta keep at it.
She was grateful to me for the prize. I'm grateful to her for the reminder.
P. Kenneth Burns ('Kenny B')
South Jersey reporter for WHYY News
I got around more this year.
It's amazing to think about when I took over the New Jersey beat in July 2020. We were all still physically distant, for the most part, to mitigate the spread of COVID. It was the summer and people were doing activities outside, though six feet apart.
Two years later, COVID is still around. New Jersey Gov. Phil Murphy, in January, said "we have to learn to live with this" virus.
Shortly after that moment, I saw us doing exactly that.
Fear and trepidation be damned, we started to go out in public again. We started celebrating and holding activities as a community again. Also, for what felt like the first time since the start of the pandemic, I was able to cover more events in person, as opposed to staring at a computer screen.
I also accepted "the new normal" this year. Not that I had a choice, but living in it, I have a better understanding of what it is now.
Jennifer Lynn
Host and producer of "Morning Edition" on WHYY-FM
During pledge drive this year, we offered "one lucky listener" a chance to meet our on-air hosting team.
The winner was David.
Over Zoom, four of us — Cherri, Priyanka, Avi, and I — chatted with him for about an hour on a Sunday afternoon in the early fall.
David is 26 years old, with limited vision. His health has been iffy since he was a toddler. He lives a joyful, loving life and is interested in toy cars, music, and WHYY.
He was described to us as someone who listens all day long and goes to bed listening. He knows what time it is by who's on air, and it throws him off when there's a change of hosts.
David was so much fun to hang out with. He asked some very good questions, including what foods we like and what time we go to bed and wake up.
David was excited to meet us. More than that, we were very happy to meet him and watch his face beaming with delight the entire time.
Thanks, David, for being the lucky winner. Your smile makes me smile and feel grateful for special connections made via the radio.
Aaron Moselle
Housing reporter for PlanPhilly
After more than a decade in this business, there are still moments where I wonder why people, particularly everyday residents, agree to be interviewed for a story. Especially ones that require them to share details of their lives that others would consider too personal to share with a reporter, let alone thousands of strangers. And yet, they do. And I am always grateful for that.
All of this came to bear this year while interviewing a mother struggling to find a new home for her and her teenage daughter after the owners of her affordable housing complex decided to sell.
Over the course of three months, we sat in her living room in University City and calmly talked about her predicament and the tremendous impact it was having on her and her day-to-day life. How her search often devoured her mental bandwidth. How it cost her sleep and made her stomach churn.
She never held back, enabling me to deliver a story that shed light on what so many voucher holders go through in this city as they try to find a suitable place to live on the private market.
I still wonder why she invited me into her home. But I will always be grateful that she did. Journalism depends on brave people like her.
Susan Phillips
Energy and environment reporter for WHYY News and StateImpact Pennsylvania
The year 2022 is the year I fully realized how long it takes for people who fight for environmental justice to actually get it, even a sliver. While I began reporting on the fracking boom in 2010, my first trip to Dimock, Pennsylvania was in December 2011. Between the polluted water, the protests, the celebrities, and the bitter small town feuds that erupted from the gas rush, I met people who never sought the spotlight, nor the role of activist.
As the years rolled by to include more towns like Dimock, more tainted water supplies, pipelines, pipeline explosions, pipeline leaks, ruined wetlands, and dangerous backyard sinkholes, I kept meeting more of these courageous people who sat with me and shared their stories. They shared documents, new found expertise, and the hope that their land, their water, their air would be fixed, cleaned up. This year, the Mariner East pipeline project was completed after five years of delayed construction caused by continuing pollution incidents. The company Energy Transfer (formerly Sunoco), also faced criminal charges this year and admitted criminal responsibility for the damage it caused.
In November, 11 years after my first trip to Dimock, the company that polluted resident's private water wells accepted criminal responsibility and agreed to spend more than $16 million for a public water system. It's a drop in the bucket for a company worth almost $20 billion. And the victory soon turned bitter for residents who learned that fracking will now once again be able to occur beneath their land.
These ordinary people, who for the most part get no compensation for the hours they spend trying to learn and understand regulatory and scientific complexities underpinning their damaged water supplies, or the giant sinkholes, or their children's rashes, or sick cows, do this because they have hope that our democratic system will work, despite the limits of our current environmental laws.
Sammy Caiola
Gun violence prevention reporter for WHYY News
Mar kept his hands in his jean pockets, shoulders hunched and mic in hand as he told a room of 150 people about the day his best friend was fatally shot.
The 23-year-old was one of about a dozen guest speakers at WHYY's December storytelling showcase, featuring people personally impacted by gun violence.
I emceed the event, so I was on the sidelines while Mar did his thing. I saw his hands trembling as he talked about his grief, heard his voice strain as he described his lost friend. He left the stage in tears and I immediately felt a pang of regret for having asked him to relive this on stage.
After the event he approached me. He clasped his hands together and said, "thank you."
It was the last thing I expected to hear. He said telling that story was empowering, even though it was hard. I told him I thought his voice could be a catalyst for change. He smiled, heaved a sigh, and left.
That smile still gives me hope. It reminds me that giving the mic to people living the gun violence crisis could be part of getting out of it. It reminds me that journalism can be an outlet for helping people heal.
Elizabeth Estrada
Engagement editor and reporter for PlanPhilly
2022 was my first full year of reporting.
Every week, I have the distinct privilege of connecting with people about the uplifting work they are doing in their communities and how they are bringing joy and kindness in a multitude of ways into their corner of the world. I get to share feel-good stories with our audience.
This year, my work took me to the Jersey Shore to talk with elders who dole out advice to passersby and to the trails of the Wissahickon with a group of women hikers who spend time in nature to heal. I stepped into the Fairmount kitchen of a woman who bakes cakes and then gives them away to her neighbors, and into a North Philly warehouse that employs people who have been incarcerated.
Then I went to Kensington to write about an ongoing collaboration between the city and residents to reclaim McPherson Square and make it safer for families who live there. The local community had been working for months to clean up the park and host seasonal events for neighbors. Despite their hard work, the problems of homelessness and drug use persist. This wasn't the typical, clearcut feel-good story I was used to reporting and I was intimidated. To me, this story was messy and still unfolding, but that wasn't the point. The point was there was progress, and that was monumental to the people involved — including resident Bryan Belknap.
When I spoke with Bryan, he was so overwhelmed with emotion that he began to tear up. I passed him a tissue and listened. He works with kids every day through his job at the McPherson Library, right within the park, and wants these public spaces to be safe and accessible to children.
Talking to residents for this story reminded me of the power of community and collaboration — and that small, steady changes matter. Kensington is a neighborhood that everyone presumes to know everything about, and while it continues to grapple with systemic issues, there are people fighting to make it better.
Bryan said that 2022 has been a "very encouraging year" for the neighborhood. I hope that 2023 is as well.
Cherri Gregg
Host of WHYY-FM
This year, I launched and produced The Good Souls Project at WHYY. The goal was to engage our audience by asking them to tell us about their role models for service in their own communities. The response was outstanding: We received well over 120 unique nominations with little promotion, and I ended up producing 21 stories over the course of the year, with some airing on WHYY TV-12.
One story stuck with me, showcasing the importance of the work our Good Souls do.  Good Souls like Robin Cohen, an oncology nurse who co-founded Sandy Rollman Ovarian Cancer Foundation. Her story earned quite the reaction from our audience. But what touched me was the story of Terri Price — one of Robin's patients, whom I interviewed for the series. Terri was a five-year ovarian cancer thriver who benefited for years from Robin's advocacy.
Terri died in December, but I'll never forget the bright light around Terri. I know it shone a bit longer because of Good Soul work. That story underscored the need to lift up people like Robin and Terri, to give hope — and to remind folks that good works, good souls help make this world better.
Jordan Levy
General assignment reporter for Billy Penn
I have many reasons to be grateful for my first year as a reporter covering Philly. Working in a general assignment role is a mind-scrambling affair sometimes, but it's all made me more attuned to how people move through and try to shape the world.
One of the pieces I feel fortunate to have worked on was about the reduction of Memorial Garden, a community garden in West Philly raised on city- and privately-owned vacant lots — both abandoned for decades.
The garden was dedicated to children who lost their lives to gun violence in the '90s, and has been stewarded by Urban Tree Connection, a local nonprofit that works toward building "a community and neighborhood-led food system" in Haddington.
Earlier this year, UTC found out that some of the city-owned parcels will be used for Philly's affordable housing initiative called Turn the Key.
How the clearly utilized lots became sites for housing projects, and the varying levels of merit public officials saw in the requests of those who worked on and lived near Memorial Garden, was a striking demonstration of "the way things work" — as people tend to say when uneasy about the "tradeoffs" at work in public policy.
Between Philly's clear need for shelter for its residents, Philadelphians' years of effort to build community (and biodiversity) in neighborhoods facing organized abandonment, and the depressing relevance of the garden's original purpose … it was all a lot for me to sit with and try to understand.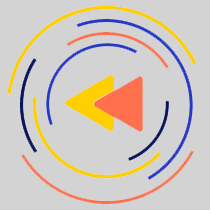 Saturdays just got more interesting.
WHYY is your source for fact-based, in-depth journalism and information. As a nonprofit organization, we rely on financial support from readers like you. Please give today.